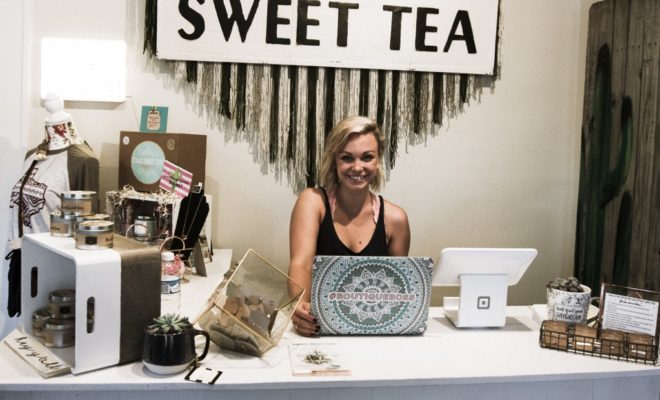 Business
Texas Sweet Tee's: A Hidden Treasure in Willis
By |
By Amanda Poole
In the heart of Willis, Texas on 1097 sits a quaint house that holds one of the best-kept secrets in northern Montgomery County: Texas Sweet Tee's. Though founded in October of 2015, Texas Sweet Tee's just opened its first storefront and boutique two months ago. TST is t-shirt company that creates custom designs by the owner, Ashlee Paige.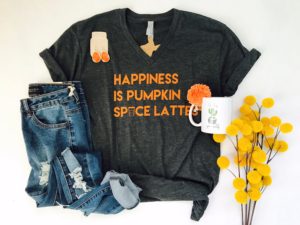 "I always thought I would graduate from college, and go the corporate route and climb the ladder. I did that for a while, and realized it simply wasn't for me. I was waking up, driving into Houston, working crazy long hours, driving home and doing it all over again." Ashlee claims she was successful, but not fulfilled and desperately needed a change.
Ashlee, who was 22 at the time, called her former employer, Trish, about starting a t-shirt company similar to the one she operated for many years in Willis.
"She gave me everything I needed for my business: equipment, advice and encouragement."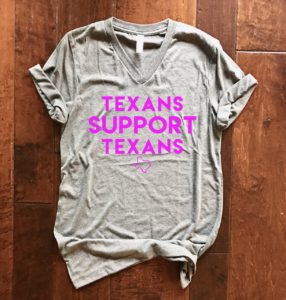 Over the last four years, Texas Sweet Tee's has outgrown their Etsy shop, a warehouse, and are now in an 1800 square foot home (that is already decorated for Fall, I might add). They have gone from doing a hand full of custom orders, to shipping massive amounts of wholesale orders all over the U.S. In fact she has sold of 700 t-shirts that she created after Hurricane Harvey. The proceeds of every shirt sold (available in pink and navy) go to organizations that are helping hurricane victims.
I asked her, "How do you differentiate yourself when there are hundreds of online boutiques?" Ashlee claims that they will always be a t-shirt company first, and a boutique second. When I asked her what made her open the store front, she said "It was the right place at the right time. Willis is in one of the fastest growing areas in the U.S. and there was not a place to get cute and unique clothes, as well as amazing gifts!"
"Everyone loves our gift boxes! They are themed: Birthday, Engagement, Seasonal, and our Texas box. For a flat rate, you can send a t-shirt, assorted fun gifts and a card! We will wrap it, and ship it for you!"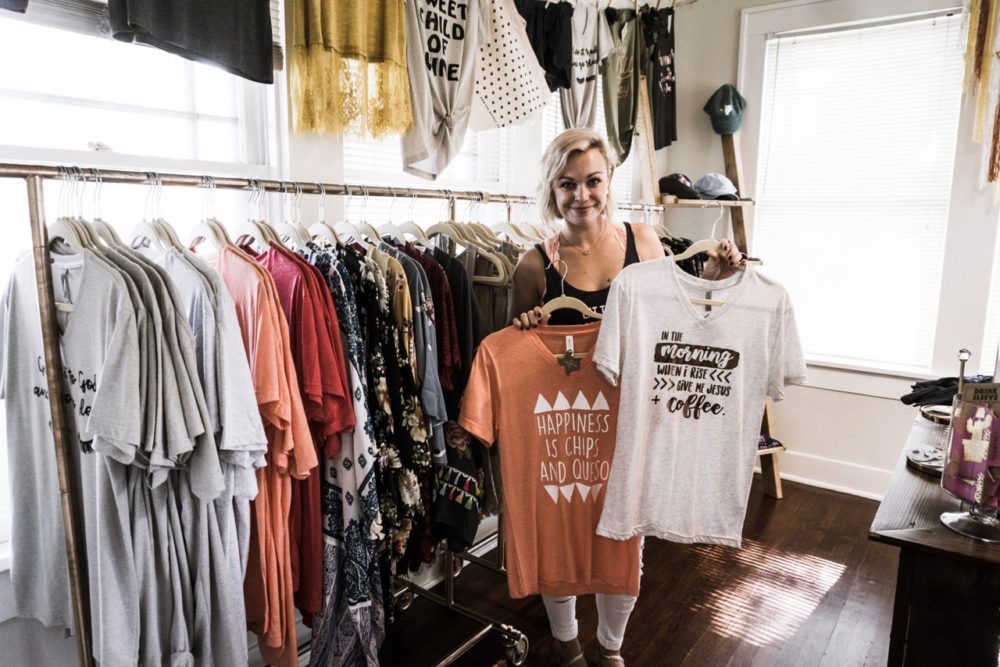 Speaking of fall, when I asked Ashlee what her style tips were for fall, she had four main points:
Holiday Shirts from Texas Sweet Tee's
Army Green Camo
Crushed Velvet
Vests of all kinds
The next time you need a gift , precious tee, or a cute outfit make sure and make the quick drive up to Willis, Texas! You can also follow Texas Sweet Tee's on Instagram & Facebook, or check them out online at texassweettees.com