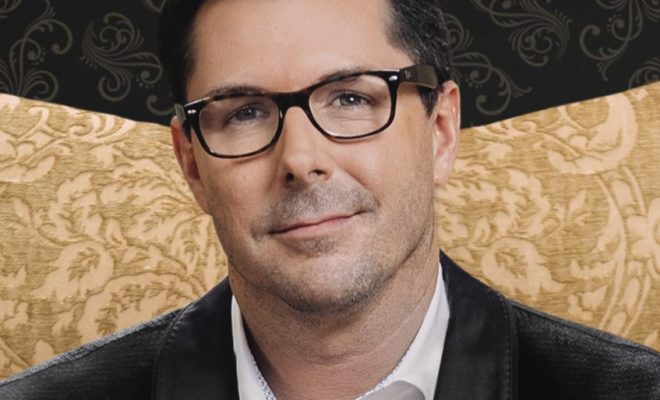 Art & Culture
Local Artist Alex Bunch to Hold Pop Up Shop at Market Street July 4-14
By |
Local artist Alex Bunch will be showcasing his art and lifestyle brand AB Love at the The AB Love Pop Up Shop event July 4th – 14th in Market Street, next door to Kate Spade, Monday – Saturday from 10:00 a.m. to 9:00 p.m. and Sunday from noon to 6:00 p.m. Bunch will be at the shop every day, evenings only on the 8th, 9th and 10th, so guests will be able to meet the artist and even get a demonstration of his process.
Bunch's road to his Pop Up Shop and lifestyle brand began with his mosaic artwork titled Let there be love, which was truly a labor of love and an expression of his personal life at the time. "I began working on Let there be love in April of 2016 as an inherent need for creative expression during a difficult time in life," said Bunch. "Sometimes I refer to it as therapy, but the truth is there was a story inside me that wanted to be told, and the vehicle for this message of 'love' is glass."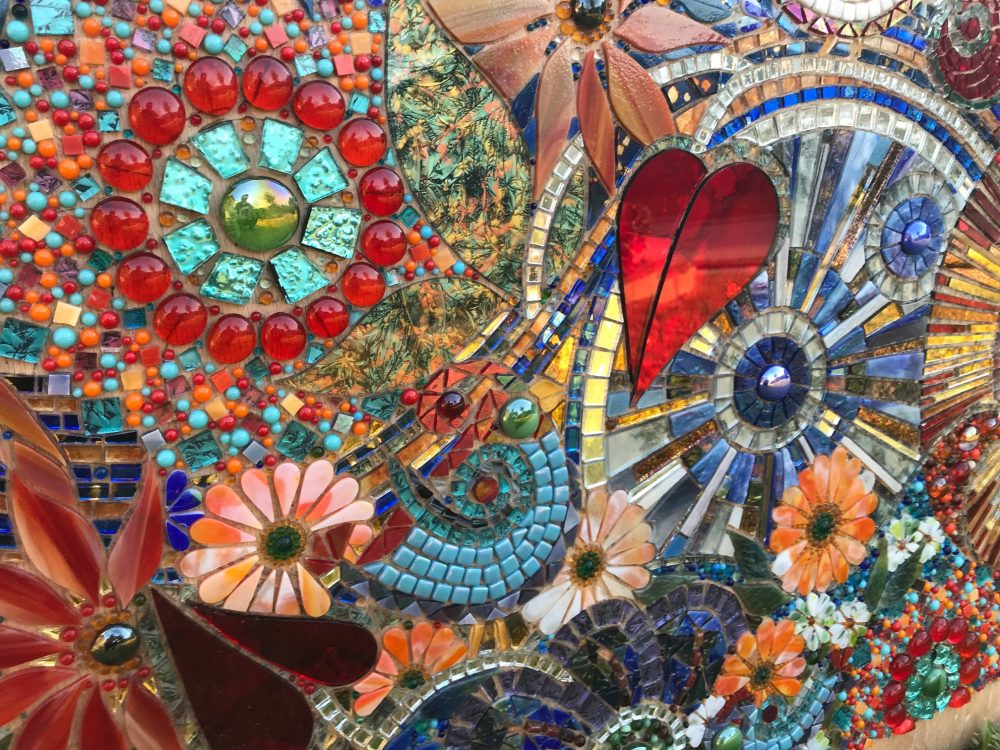 "The piece was completed in April of 2018 with 1,800 hours of literal blood, sweat and tears to create – just in time to exhibit at the Grand Opening of The Glade Arts Foundation and Gallery."
Bunch's earliest memory of creating art was when he attended preschool at 3 years old. The facility had a spin art machine that sparked his lifelong love of art. "They had something that resembled a record player and would attach paper to the turntable and have it spin rapidly while we splattered paint on it," recalled Bunch. "I remember being mesmerized as the colors mixed and danced on the page and have been using creativity in some capacity of my life ever since."
During the Pop Up event, Bunch will be working on his latest piece live in the shop and will demonstrate the process for those who are interested. In addition, Let there be love and the process of its creation will be revealed. "I will also have Let there be love on display and a video slideshow of its creation as well," said Bunch. "It's crazy looking back at the very beginning and where it ended up – night and day. The inspiration for the current piece is still love, and the story of how swans choose a partner for life. Their beauty, elegance and grace is inspired, and of course there will be a huge element of nature throughout – the second inspiration."
All of the work Bunch has to show at the moment will be in the AB Love Pop Up Shop. Everything else has been sold or donated to charitable events to help raise money.
In addition to the diverse offering of handbags, neckties, silk scarves, shoes, and gifts, Bunch will be selling a line of yoga clothes to benefit a childhood friend battling health issues. Bunch explained, "Kristi Grosse has been a friend of mine since high school, and is one of the most positive, bright, loving individuals I know. She has been battling health issues for a long time, and has battled and defeated cancer twice."
However, her health issues returned and Bunch wanted to help out in any way he could. "Earlier this year another brain tumor emerged, and her positive spirit and outlook inspired me to create a specially design yoga pant/legging and tank top as means for people to show her support both in the yoga classes she teaches, and financially for her medical expenses. All the profits from these items go directly to Kristi assist her in her fight. As of now, she's planning to stop into the Pop Up Shop on Saturday, July 6th."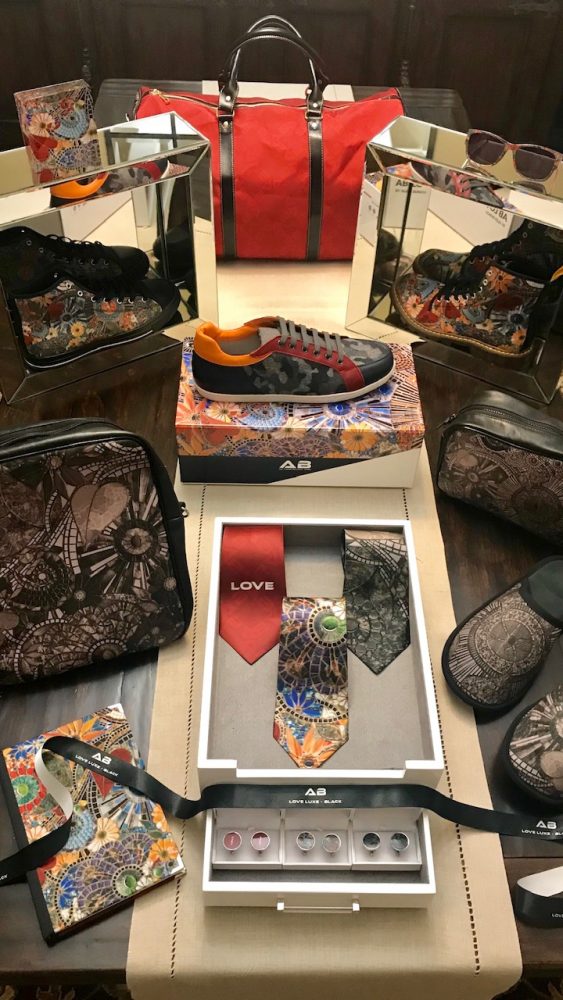 In the future, Bunch plans to continue creating and exploring new mediums. "I have worked in many creative mediums, and at the moment, my favorite is working with glass and mirror, and photography," said Bunch. "I feel the desire to paint again bubbling up, so it won't be too long before I go down that path as well."
For more information or to purchase items from the collection, visit alexbunchshop.com.