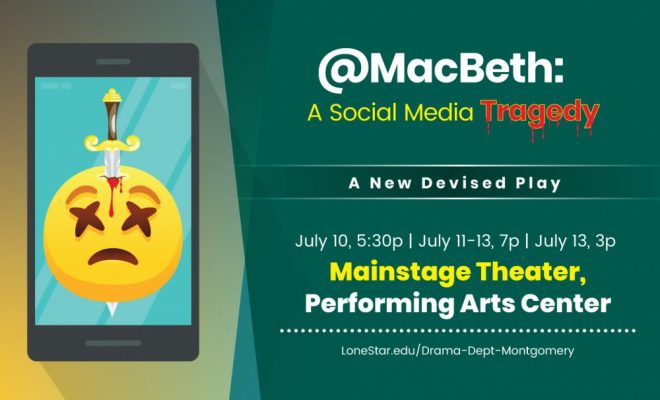 Art & Culture
LSC-Montgomery Presents Original Play "@MacBeth: A Social Media Tragedy"
By |
CONROE, TX – This July, the Lone Star College-Montgomery (LSC-Montgomery) Department of Theatre will present a never before seen, student devised adaption of the William Shakespeare tragedy Macbeth titled @MacBeth: A Social Media Tragedy. This original work will be presented on the Mainstage Theater of the Performing Arts Center on the LSC-Montgomery campus. The production opens Wednesday, July 10, 2019 at 7:00 p.m., with additional evening performances July 11-13, and a matinee performance at 3:00 p.m. on Saturday, July 13.
@MacBeth: A Social Media Tragedy was developed by the student cast as a "devised theatre" piece. Play director and LSC-Montgomery Professor of Theatre Emmy Frank explained the creative process, "…our starting point was the text of William Shakespeare's classic tragedy, Macbeth. We knew we wanted to update the text to reflect real scenarios that these characters may find themselves in our world of 2019."
"The students came to the conclusion that the current world of information technology and social media seemed to contain parallels to the Elizabethan culture in which the original play was set," continued Frank. "The students posed the question, 'Are the Mark Zuckerbergs, Elon Musks, Steve Jobs, and Elizabeth Holmeses all that different from Macbeth and his Elizabethan contemporaries?'"
The play's staging attempts to place the audience in the dual reality that the characters occupy. "My designer collaborators have been hard at work for months creating two worlds for us," explained Frank, "one of the 'real world' that our characters physically live in, and then the 'online world' in which they work and battle. We then began writing our script as a team (LSC-Montgomery actors, director, crew) on June 3rd, 2019 and started staging our scenes as we would write them."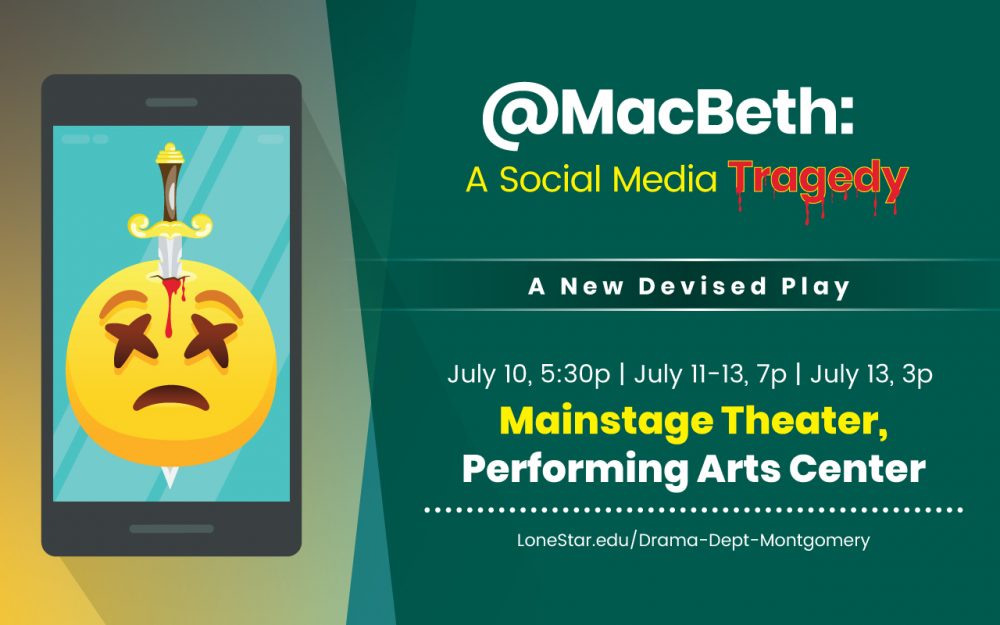 The result is a fresh, contemporary re-telling of one of Shakespeare's darkest, yet most enduring, tragedies. A special preview performance for LSC-Montgomery students, faculty, and staff will be held on Tuesday, July 10 at 5:30 p.m. Tickets for the preview are $5. Tickets for all regular performances July 11-13 may be purchased at the Performing Arts Center Box Office. Tickets are $10 for general admission, $7 for seniors (age 55+) and $5 for Lone Star College students, faculty, and staff.
The Performing Arts Center is located on the campus of LSC-Montgomery, 3200 College Park Drive, Conroe, Texas, 77384. For additional information, call (936) 273-7201 or visit the website at LoneStar.edu/arts-montgomery.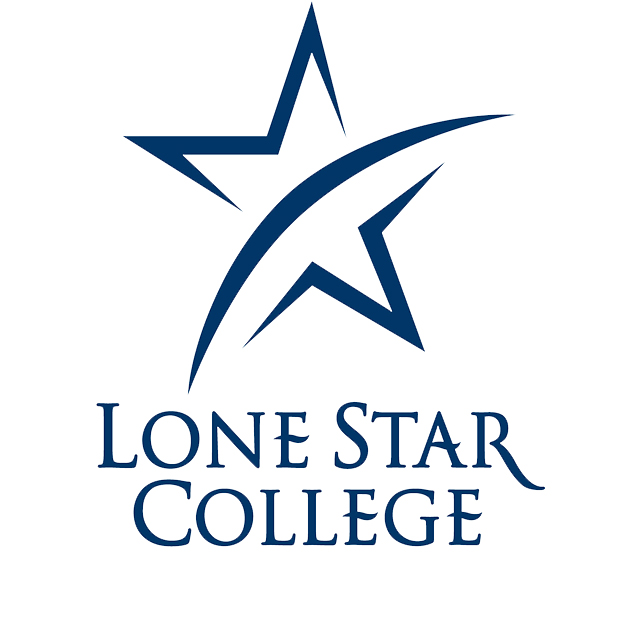 Lone Star College (LSC) offers high-quality, low-cost academic transfer and career training education to 99,000 students each semester. LSC is training tomorrow's workforce today and redefining the community college experience to support student success. Stephen C. Head, Ph.D., serves as chancellor of LSC, the largest institution of higher education in the Houston area with an annual economic impact of nearly $3 billion. LSC consists of six colleges, 10 centers, two university centers, Lone Star Corporate College and LSC-Online. To learn more, visit LoneStar.edu.