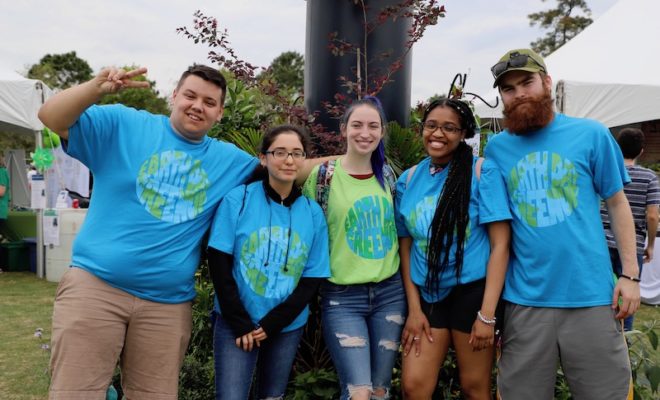 Events
Local Nature & Outdoor Events in March
By |
Get outdoors and connect with nature at one of these local events held in March. You can get your hands dirty volunteering, learn about organic gardening, shop at the farmer's market to support local gardeners, visit an outdoor living expo, take a stroll at an outdoor festival, and even enjoy the outdoors on an adventure course. Get involved in your local community events to enjoy nature in many different ways.
---
VOLUNTEERING
March 21 – Earth Day GreenUp. Keep our community beautiful by cleaning litter from streets, pathways, and streams. Meet your group at a local park for check-in and supply pickup before going to your cleanup site. Join the celebration after at Northshore Park for food, music, and games. Learn More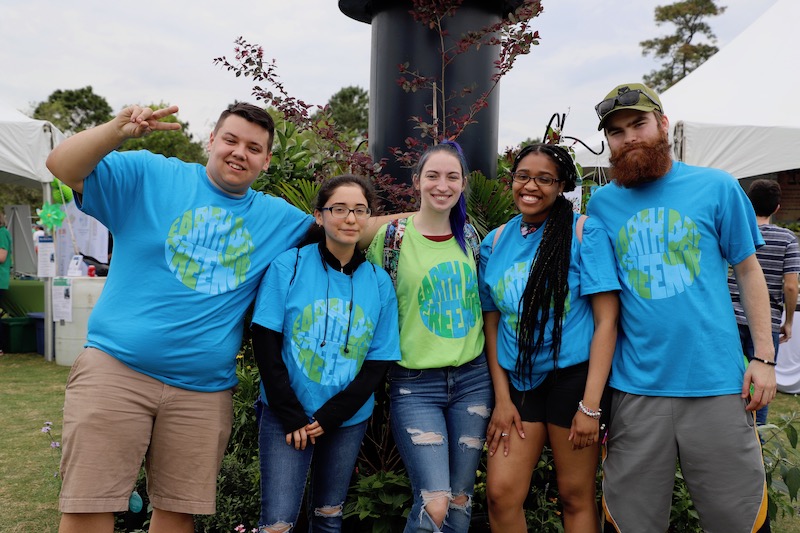 ---
CLASSES, WORKSHOPS & EDUCATION
March 1 – Montgomery County Home & Outdoor Living Show. Transform your home and outdoor living spaces with the latest innovative products and fresh new trends at the Montgomery County Home & Outdoor Living Show at the Lone Star Convention Center. Discover outdoor living ideas, outdoor furniture, fencing, mosquito misting systems, barbeque pits, outdoor kitchens, custom patios, and learn from landscape designers. Learn More
March 7 – Drip Irrigation Workshop. Drip irrigation can dramatically reduce your water use while making your plants healthier. This hands-on workshop will enable you to DIY your own conversion to drip. Registration is required. The workshop is held at The Woodlands Emergency Training Center from 8:00 a.m. to 1:00 p.m. Learn More
March 7 – Backyard Composting Class. Join your community for a free outdoor composting class and learn how easy it can be to turn kitchen waste, yard trimmings and leaves into rich, handmade compost. A variety of composting tools and equipment will be available for hands-on learning. Composting experts will share how compost benefits plants, gardens and lawns. Composting resources, problem-solving and tips for success will be addressed. This informal, interactive class is packed with information and great fun. No registration required. Learn More
March 14 – Must Do & Don't Do in Your Garden/Attracting Bees to Your Garden. The Montgomery County Master Gardener Association will be hosting two gardening classes back-to-back. The first class discusses effective practices for preparing floral gardens for spring and highlights the "must do, should do & don't do" issues for gardeners. The second class covers what plants and items are needed to create an environment to attract and support bees, butterflies & other pollinators in local gardens. Both are held at the Montgomery County Texas A&M AgriLife Extension office in Conroe. No pre-registration required. Refreshments will be provided. Learn More
March 19 – Walk in the Woods: Encounters with Wildlife. Cathie Coudert, Education Coordinator, presents on the importance of wildlife care and rehabilitation, what native creature you may encounter and what you can do if you find an animal in need. Learn what programs and resources are available for you to help give wildlife a second chance and more about Friends of Texas Wildlife. Friends of Texas Wildlife is a nonprofit organization that rehabilitates orphaned, injured and displaced native Texas wildlife. Learn More
March 21 – Introduction to Wilderness First Aid. This presentation will contrast the differences between Urban First Aid and the First Aid required when "definitive" care is more than 30 minutes away as a result of severe weather or remote location. If circumstances ever caused you to think "how would EMS reach me?" then this overview is for you. PLEASE NOTE: This is not a certification course. Learn More
March 22 – Fly Casting Clinic. This class will cover basic casting fundamentals and provide a groundwork for understanding fly rods & reels, fly types and other components of fly-fishing at Rob Fleming Park Pond. Participants will need comfortable seasonable clothing, sunglasses, and sunscreen. All equipment will be provided. Learn More
March 28 – Emergency Preparedness Event. Hear special guest speaker, Dan Reilly, Warning Coordination Meteorologist, National Weather Service speak about hurricane predictions and the weather for 2020 at this FREE event. Interact with multiple public safety agencies, utility companies and organizations along with The Woodlands Township Neighborhood Watch to help you prepare for a hurricane or other emergency. There will be emergency vehicles on display along with demonstrations, handouts, drawings, and preparedness promotional items, while they last! Learn More
March 28 – Montgomery County Master Gardener Association's Spring Plant Sale. A Pre-Sale Program highlighting the plants in this sale will be held at 8:00 am Saturday at the Extension Office with the sale beginning at 9:00 am. Master Gardeners will present an informative program highlighting plants in the sale, plant selection, and planting information and then will be available during the sale to answer questions. Learn More
---
OUTDOOR CONCERTS
March 1, 8, 15, 22, 29 – Concert in the Park. Concert in the Park, produced by The Woodlands Township, is a popular family tradition of music and fun for all ages. Concerts are held on Sundays at Northshore Park from 5:30 to 7:30 p.m. Kona Ice will be available for purchase. Sidewalk Chalk, March 8: Bring the kids out for an evening of sidewalk chalk coloring. Swing by The Woodlands Township tent to pick up some chalk, then let your imagination do the rest! Spring has Sprung, March 22: Hop on by The Woodlands Township tent and pick up a fun, spring time craft to do during the concert. Learn More
March 7 – Waterway Nights. Enjoy live music by local and regional performers in the picturesque setting of Waterway Square at Waterway Nights. Waterway Nights makes for an eventful night out in The Woodlands Town Center. Learn More
March 21 – Jazz Festival at Market Street. Everyone is invited to visit Market Street's outdoor amphitheater at Central Park to enjoy live jazz music performed by bands with local colleges as part of the Gulf Coast Intercollegiate Consortium Jazz Festival. Learn More
---
FESTIVALS & EVENTS
March 7-21 – Spring Break at The Woodlands Resort – Guests can chill out at the Lazy River & Waterpark where you can race down the waterslides, or float the 1,005-foot Lazy River. Grab an ice cream treat from Sweet Spot, take a bike ride, or venture out on Lake Harrison on a paddleboat, kayak, or pedal boat. End the night with s'mores roasting and a Big Screen Movie at the pool. There are tons of fun activities for everyone and action-packed days filled with games, competitions, and more! Learn More
March 7 – Sunset & S'mores. Spend an evening outdoors climbing the Texas TreeVentures adventure course, then gather around a campfire for s'mores! Preregistration is required. Learn More
March 7, 14, 21, 28 – The Woodlands Farmer's Market – Located in the Grogan's Mill Shopping Center, The Woodlands Farmer's Market is open year-round every Saturday from 8:00 a.m. to noon, rain or shine. Vendors offer locally grown produce, grass fed beef, Texas handmade artisan cheeses, goat cheese, sustainably cultivated coffee, local honey, breads & pastries, no sugar-added baked goods, prepared tamales, Indian cuisine & Mediterranean food, gluten-free options, and seasonal products such as pumpkins. Learn More
March 14 – Creekwood Fishing Derby. Bring your fishing poles and The Woodlands Township will provide the bait! T-shirts are given on first-come, first-served basis. Prizes will be awarded for longest, heaviest, and smallest fish caught. The 13th Annual Creekwood Fishing Derby is sponsored by the Woodlands Professional Firefighters Association. No registration required and all ages are welcome. Learn More
March 14 – Arts in the Park. Enjoy an afternoon with family and friends at Rob Fleming Park! Bring lawn chairs, grab a bite to eat at the food trucks and enjoy live stage performances. This free event features local vendors selling original artwork, children's activities and live entertainment. Artists 18 and younger are encouraged to create their very own masterpiece and enter the Youth Art Contest. Learn More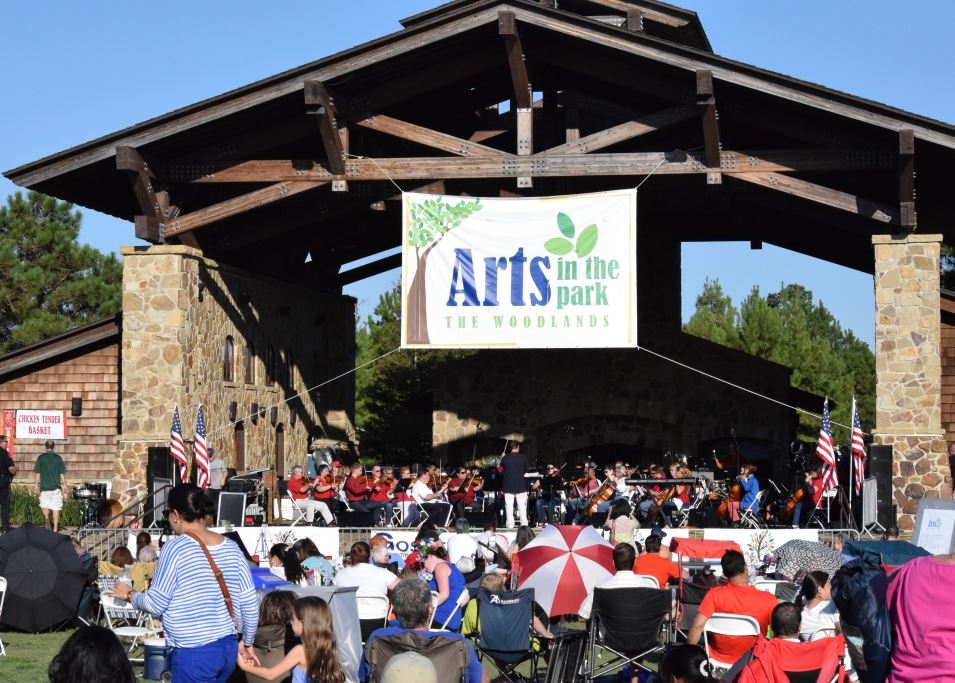 March 21 – Chalk up Conroe. Chalk up Conroe 2020 will be part of the The Rising Stars and Legends week long activities happening in Conroe March 9th through the 16th. Bring your family friendly chalk mural ideas and yourselves to Founders Plaza for this free event. All supplies provided. No fee to participate. Just bring creative ideas and have fun! Learn More
March 21 – Amazing Kindness Race. Come race with your family, colleagues, or friends serving multiple local nonprofits and having fun with different forms of fitness all in one morning at Southern Star Brewery. This is fun family-friendly team relay through a 5K and other fun fitness and service challenges, organized by the nonprofit Stronger to Serve. All race entries include a team shirt, custom pint glass and one beverage (beer or soda). Learn More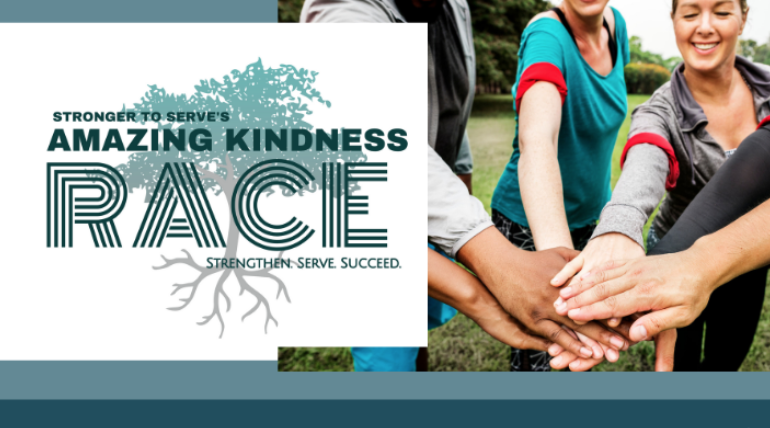 March 21 – Spring into Safety Day. Come tour fire trucks and law enforcement vehicles and learn about what first responders do while strolling through Old Town Spring. The first 500 kids can earn a safety backpack filled with activities from the participating first responder agencies. At sundown, a free movie, Pixar's Planes: Fire and Rescue will be shown. Learn More
March 21 – Honky Tonk Chili Challenge. Tomball's 9th annual Honky Tonk Chili Challenge will stir up some hot tunes and even hotter bowls of chili March 21st as the 9th annual music and food fest surrounds downtown depot plaza. Old-style honky tonk tunes from the days of Patsy Cline and Hank Williams, Sr. will fill the air throughout the afternoon. Chili cooks from across southeast Texas will be competing in this Chili Appreciation Society International (CASI) sanctioned Chili Challenge. Learn More
March 21-22 – Kayak Birdwatching. Come out during the early morning and/or dusk to paddle along and seek out various birds along the waterway and Lake Woodlands. All levels of experience are welcome. Learn More
March 21 – Soggy Doggy Swim Day. Calling all dog lovers! Bring your dog for a splash in the Creekwood Park pond, doggie activities, a trick competition, and fetching game from 10:00 - 11:30 a.m. All pets must be on a leash while not swimming, and must be up to date on shots. Pre-registration required. Learn More
March 21 – Swimming Adventure Egg Hunt. Put your suits on and enjoy a family fun evening on the obstacle course, egg hunt in the heated Creekwood Park pool, crafts, games, treats, goodie bags and more. Learn More
March 21 – Woodlands Family Fun Fest – Celebrate Spring Break 2020 at The Woodlands Family Fun Fest at Town Green Park. This free event will feature: rides, games, face painting, family entertainment, food trucks, shopping, and much more. Learn More
March 27-29 – Tomball German Heritage Festival. Head to historic downtown Tomball for live music, German dancing, a petting zoo, carnival, great food, beer, wine, shopping, face painting, and more! Admission and parking are free. Learn More
March 28 – Color Run. With music and food trucks, the Color Run is a family-friendly activity where participants have the option of running a 5k or 1k, and are doused in a rainbow of colored powder throughout the course. The run starts on The Woodlands Christian Academy's 40-acre campus and weaves through W. G. Jones State Forest. Last year, over 250 runners participated in this community-wide event. Net proceeds from the Color Run will benefit Warrior athletics and fine arts programs. Learn More
March 28-29 – Camp Terramont. Get away without leaving The Woodlands! Camp out and enjoy crafts, games and outdoor activities right here at Terramont Park. Dinner, breakfast, snack and all activities included, just bring your tent and sleeping bags! Learn More
Learn about more outdoor and nature events on our online calendar, subscribe to our Email Newsletter, and check out our 31 Things to Do list each month.