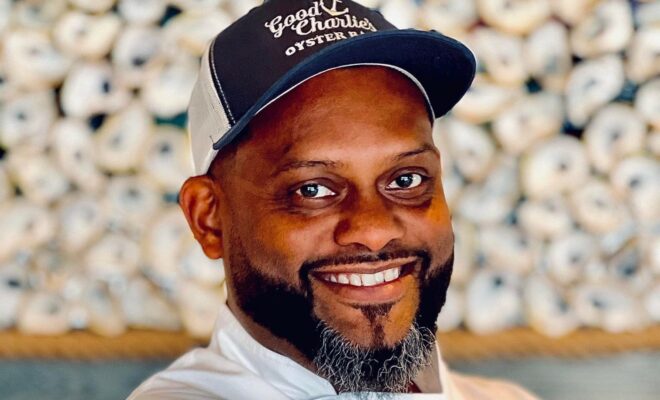 Business
Local Seafood Restaurant Good Charlie's Now Open on FM 1488
By |
CONROE, TX – Jim Hallers, Founder & Managing Partner of Tailgators Pub and Citizens Grill has done it again, bringing a coastal cuisine restaurant to the heart of New Magnolia on 1488, named Good Charlie's Oyster Bar and Seafood Kitchen.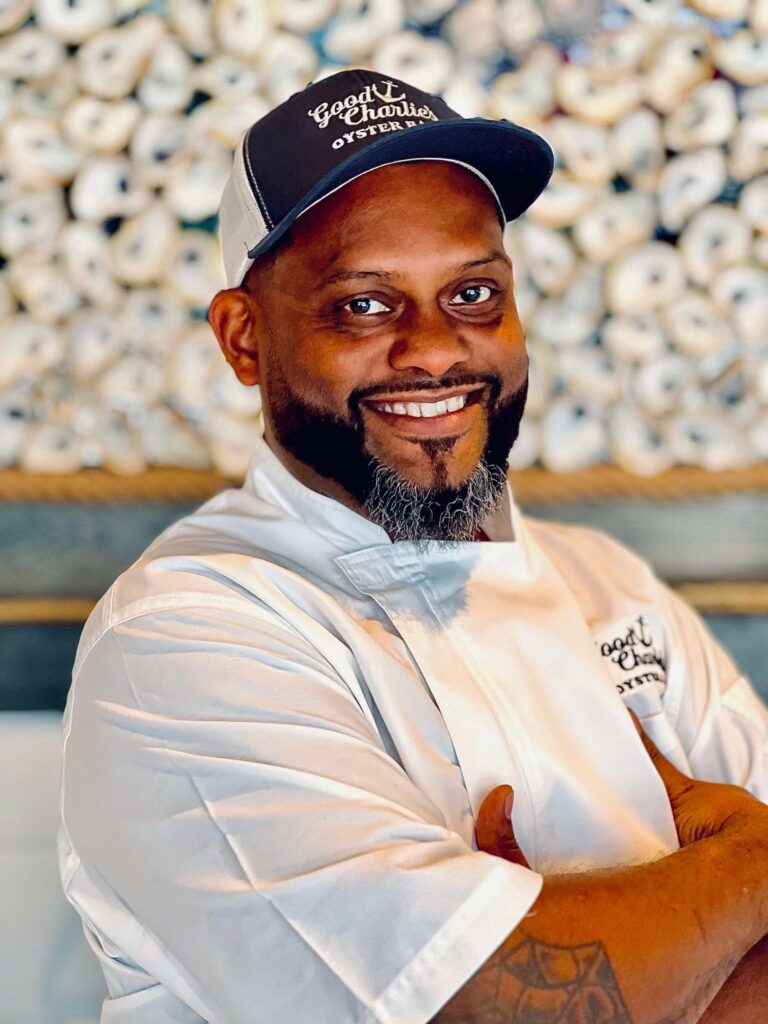 Opened in July, Good Charlie's is the twelfth restaurant Hallers has opened in Montgomery County, and it is the only seafood cuisine in the FM 1488 corridor. Good Charlie's is located at 4900 FM 1488 in Conroe.
This restaurant is a seafood lover's paradise, opening with a selected menu that features a variety of fresh seafood, including oysters, shrimp, and crab, as well as classic dishes like lobster bisque, fish and chips and they continue to add items to the menu every week.
The cozy and intimate atmosphere is perfect for a romantic date night or a night out with friends and the knowledgeable and experienced staff is always on hand to help you choose the perfect wine to pair with your meal.
Good Charlie's Team consists of Charlie Inman Managing Partner and Owner at Tapped Drafthouse, Chef Ricardo Clough ex-executive chef at Trulucks, shift managers Eileen Lopez from Acme Oysters and Rick Bachman from Wolfies and previous General Manager at Tailgators Magnolia. The professional restaurant staff provides a memorable dining experience when you visit Good Charlie's Oyster Bar and Seafood Kitchen. Come experience the best seafood in town.
"Every time you walk into Good Charlie's, we want you to have the PERFECT experience," shared Hallers. Charlie Inman from Tapped Drafthouse & Kitchen partnered with Hallers to create a seafood experience unique to our community. "We brought in the Executive Chef from Truluck's, and he is a master in the kitchen. Our secret is the chargrilled oysters! Watch as they are grilled from our bar!"
In addition to the dining experience, patrons can reserve the Captain's Room for a unique occasion accommodating up to 40 people. Come in for a drink after work with friends and watch the oysters grilled at the bar. Raw oysters are flown in daily from their natural habitat in the northern part of the country. The restaurant consumes over 800 oysters a day!
No oyster eatery is complete without a wide selection of beer on tap from local and state breweries. Good Charlie's Oyster Bar and Seafood is an upscale and classy venue to meet friends, eat great oysters and seafood, without the upscale fee. View the menu and be ready to order at www.GoodCharlies.com/menu.