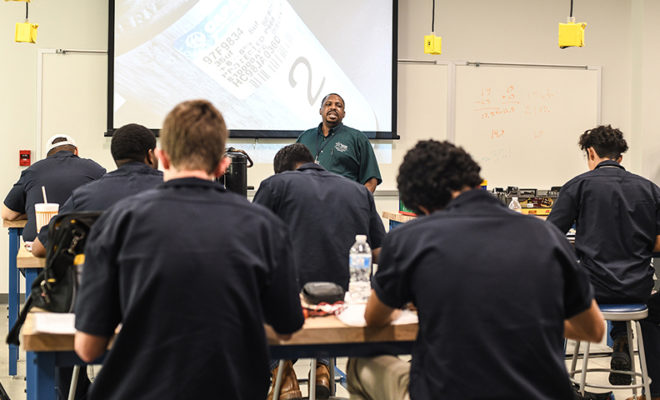 Business
Lone Star Corporate College Seeks Instructors to Help Build Tomorrow's Workforce
By |
HOUSTON, TX – Lone Star Corporate College (LSC), known as a world leader in creating a highly skilled workforce, is looking for qualified candidates to join its team to share their experience and knowledge with students looking to begin a new career.
"Lone Star College is looking for those who have a desire to become part of our mission and help students reach their goals," said Linda Leto Head, LSC senior associate vice chancellor, External and Employer Relations. "This is an exciting time and wonderful opportunity to be a part of something special."
The career fair takes place Wednesday, Oct. 24, from 5:00 to 8:00 p.m. in the Energy & Manufacturing Institute located at LSC-University Park. LSC is looking for qualified candidates with experience in the field or current employees seeking part-time employment in manufacturing, oil & gas drilling, construction trades, forklift & rigging, CDL truck driving, mechatronics, Cisco certifications, Amazon web services, CompTia Certifications, project management, PLC's & electricity, and Lean/Six Sigma.
Attendees, who must provide copies of their resume, will have the opportunity to speak directly with LSC hiring managers. A computer lab will be available for application submittals.
"Lone Star Corporate College vigorously studies employer needs to develop training that advances the most important asset of any business – its human capitol," said Head.
Dress code is business casual and people with questions can contact Maryam Alavizadeh at 832.813.6777 or via email at Maryam.Alavizadeh@LoneStar.edu.
Lone Star College offers high quality, low-cost academic transfer and career training education to 99,000 students each semester. LSC is training tomorrow's workforce today and redefining the community college experience to support student success. Stephen C. Head, Ph.D., serves as chancellor of LSC, the largest institution of higher education in the Houston area with an annual economic impact of nearly $3 billion. LSC consists of six colleges, eight centers, two university centers, Lone Star Corporate College and LSC-Online. To learn more, visit LoneStar.edu.