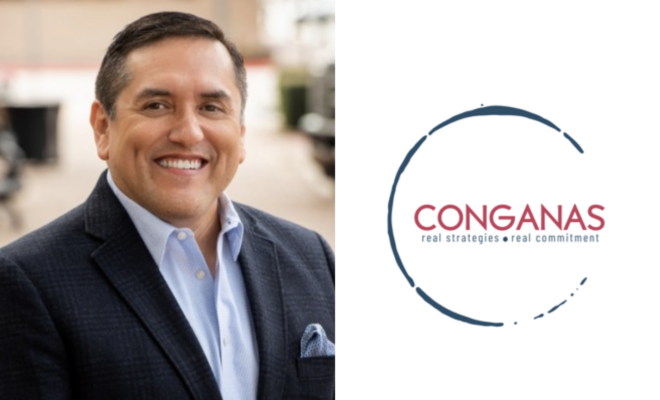 Business
Marine Corps Veteran launches CONGANAS to serve Local Businesses and Community
By |
In honor of the Marine Corps Birthday on November 10, 2021, Hello Woodlands interviewed local Marine Corps veteran and community member Miguel Lopez who has selected to launch his own business, CONGANAS, in honor of the important holiday.
According to the official website of the United States Marines Corps, "On November 10, 2021, Marines across the globe will recognize and acknowledge 246 years of service to their country, the sacrifices made to defend democracy, and the Marine Corps' enduring legacy as America's premier fighting force. The Marine Corps' annual tradition celebrates the establishment of the organization on November 10, 1775, by the Second Continental Congress. Following their role in the American Revolution, the Marines were abolished following the Treaty of Paris in April 1783. Then, on July 11, 1798, Congress ordered the creation of the Marine Corps and directed that it be available for service under the Secretary of the Navy." Read more here.
THE INTERVIEW
Miguel, please share your background, service with the U.S. Marine Corps, and how those experiences have shaped who you are today.
With assistance from the G.I. Bill, I was the first in my family to attend college, I attended what is now known as Lone Star College after serving 4 years in the Corps. Eventually, I transferred to Sam Houston State University graduating in 1995. Serving in U.S. Marines from 1986 to 1990 and stationed in Camp Pendleton, California, I was a machinegunner in an infantry unit (Bravo Company, 1st Batallion/7th Marines).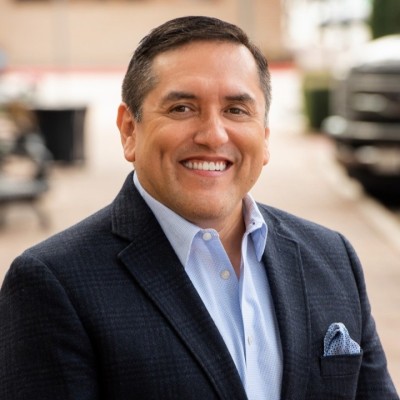 Born in Monterrey, Mexican, I came to the U.S. as an infant. Not knowing or understanding English put the urgency in learning the English language. I became a naturalized U.S. citizen while serving in the Marines, one of my proudest moments to date.
In the seventeen years I spent in banking, I learned the importance of customer service and business relationships. Combined with almost five years as the Executive Director of the Lone Star College-Small Business Development Center (SBDC), I have worked with hundreds of small and micro business owners in Montgomery County and across the Houston area.
As a resident of The Woodlands since 1994, being involved in the community is something I enjoy doing as well as find rewarding. Currently, I am involved with the following organizations: Sam Houston State University Alumni Board (2021-2022), The Woodlands Area Chamber of Commerce (Board Member 2021-2024), The Waterway Arts Festival (Art Dash Committee 2022), and am participating in a program where I serve as a mentor for non-profit organizations with a program through Lone Star College-Houston North Campus.
All of my experiences – in the military, business, community, and life itself – has helped me to understand and appreciate that I truly enjoy assisting, partnering, empowering others to move forward – whether it be in their life or business.
Tell us about your new business, CONGANAS.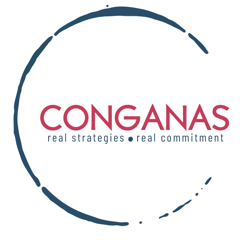 I have worked with hundreds of business owners over the years and CONGANAS is something I felt was time to implement. In truth, it is these businesses and the owners that have inspired me to move forward with this next chapter.
Conganas comes from the Spanish phrase "Con Ganas", loosely translated means to do something with enthusiasm or act with liveliness. I like to add that when accomplishing a task or action with want or with passion is doing it con ganas. This is how I live and operate, and it is how I work and partner with clients.
Starting and running a business can be overwhelming. Having a clear plan, an effective strategy to meet or exceed your goals is critical to the success of one's business. That is where CONGANAS can assist by collaborating with business owners and entrepreneurs to strategize and navigate that landscape of starting or expanding one's business.
Who will CONGANAS serve? How will your business serve veterans, business owners/businesses, and our community?
My ideal target audience, or my niche is that small or micro business with 0-20 employees. I can work with business owners/entrepreneurs in the various business cycles: pre-venture, start-up, and existing.
We all have our "why" we are starting or going into a business for ourselves. One of my why's is to be able to work with individuals or organizations that truly need assistance and work with them in a way that is affordable. I won't be able to give all my time away, but I will see to be intentional and flexible with veterans and non-profits. I want to be able to work with veterans who are needing assistance, I want to be able to offer my experience to non-profits as well. The success of micro businesses and solopreneurs is critical to our local economy. The impact is not only seen or felt in the economic prosperity to the area, but it does the soul some good knowing you helped others achieve their goals.
Why have you selected the Marine Corps Birthday to launch your new business?
Well, you ask any Marine on the importance of November 10 and you will probably get a "oo-rah!" The month of November as a whole is significant as it relates to small businesses. The first week of November we celebrated Veteran-owned businesses, we have Small Business Saturday coming up, Veterans Day is this week as well, and of course in a couple of weeks we give thanks for what we have and are blessed with. I only served four years in the Marines, but I have so much to be grateful for due to what I experienced and learned in there. A few things had to get recalibrated for not everything transitioned smoothly to the professional or civilian world, but I'm known to go kick a door down here and there – or in business terms be a disruptor. I would like to think Chesty Puller wouldn't mind that I use the Marine Corps Birthday to also share that this Marine is open for business. Semper Fi.
How can the community support you and your new business? Where can we find and connect with you online?
Visit my website at www.conganas.biz, connect with me on LinkedIn at http://linkedin.com/in/miguel-a-lopez-7946055, email miguel@conganas.biz, or by call 832-651-1616.
Today and every day, we say "thank you" and honor all U.S. Marines, veterans, and the brave men and women who have served our country! Please join us in supporting our local veteran-owned businesses this holiday season.