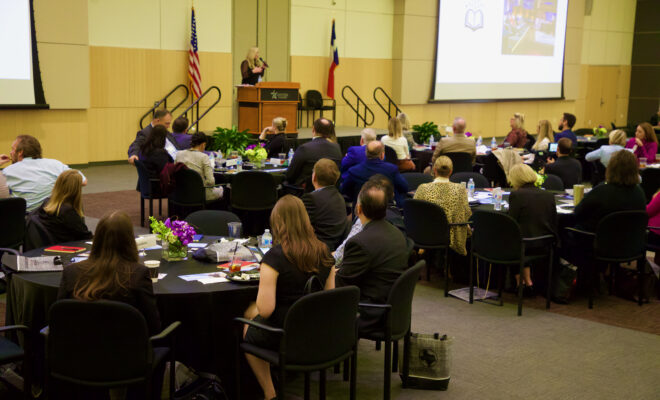 Photo Credit: Rod Prado, Hello Woodlands
Business
The Woodlands Area Chamber of Commerce hosts inaugural Woodlands Area Business Summit
By |
The Woodlands Area Chamber of Commerce held The Woodlands Area Business Summit on Friday, November 5, 2021 at the Lone Star College System Office in The Woodlands.
The Woodlands Area Chamber of Commerce believes in the growth and development of businesses and is committed to providing continuing education and executive training. The Business Summit provided access to leading edge corporate resources which enables competitive and productive functioning, while maintaining a healthy business culture for all employees. Attendance was available both virtually and in-person. 
Josh Cherry, CEO of Delta Life Fitness Franchising, kicked off the event as the Opening Keynote Speaker and Meredith Jurica, CEO of Makeup Junkie Bags, was the Lunch Keynote Speaker. The inaugural event included four breakout sessions with topics related to Marketing, Finance, Human Resources and more plus four panel discussions with dialogues on the Business Lifecycle; Employment Law Updates; Human Resources Hot Topics, and Maximizing Educational Resources.
View photos from the event on the Hello Woodlands Facebook page:
For more information about the event, visit www.WoodlandsChamber.org/TheWoodlandsAreaBusinessSummit.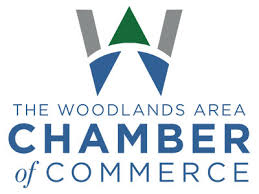 The Woodlands Area Chamber of Commerce is located at 9320 Lakeside Blvd, Suite 200, The Woodlands. Follow their Facebook page for up to date information on this event and other opportunities to engage in the community at www.facebook.com/TheWoodlandsAreaChamber. The Woodlands Area Chamber of Commerce is greater Houston's largest business association representing the interest of 1,200 local employers since 1978. Learn more at www.WoodlandsChamber.org.