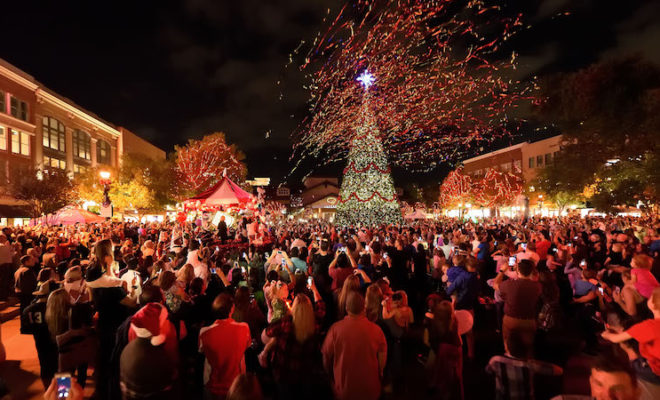 Calendar
Market Street to host Musical Entertainment this Holiday Season
By |
Guests at Market Street in The Woodlands will feel the spirit of the holiday season as they enjoy a variety of live musical and dance entertainment from local school and community performance groups throughout the holidays.
Learn more about Market Street in Lights event on Thursday, November 16 here.
The following groups are scheduled to perform:
Saturday, November 18 at Noon: School of Rock Holiday concert
Saturday, December 2 at 1:00 p.m.: The Woodlands High School Orchestra
Friday, December 8 at 11:30 a.m.: Knox Junior High School
Sunday, December 10 at 5:00 p.m.: Evidence Holiday Concert
Thursday, December 14 at 4-6pm.: Grand Chanukah Celebration
Saturday, December 16 at 11:00 a.m.: 38th Annual Tuba Christmas performance
Saturday, December 16 at 4:00 p.m.: Magnolia Community Choir – I Believe
Sunday, December 17 at 1-3pm.; Mickey's Majorettes Twirling Christmas
Sunday, December 17 at 4:00 p.m.: Magnolia Community Choir – I Believe
Market Street – The Woodlands is a 562,322 square foot outdoor lifestyle mixed-use property located in The Woodlands, Texas, approximately 25 miles north of Houston across from the Cynthia Woods Mitchell Pavilion. The grocery anchored property contains 376,428 square feet of street level retail, combined with 115,894 square feet of Class A office space and a 70 room 70,000 square foot boutique hotel. In addition, the project includes a 5 screen Cinema and 21 restaurants and eateries.
Learn more about upcoming events at HelloWoodlands.com/Calendar