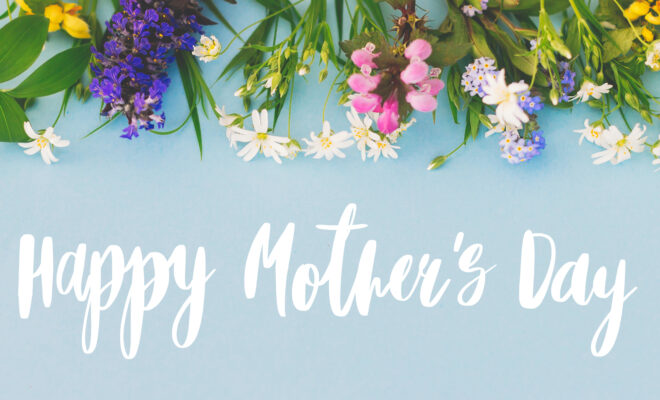 entertainment
Mother's Day Events, Activities & Brunch Spots
By |
Celebrate Mom at one of these local events, including a high tea, Mother's Day markets, painting with Mom, brunches, and more! There are so many ways to celebrate mom this Mother's Day, May 8, 2022.
April 30, 2022
2nd Annual Mother's Day Market – Join The Corner Cravings in Conroe for shopping, games, and food trucks April 30 at 10am and enjoy a Crawfish boil May 1 from 1-4pm. Learn More
May 1, 2022
The Woodlands Children's Museum – Give Mom a-one-of-a kind handcrafted silhouette by silhouette artist Patti Rishforth! The museum will ONLY be open for silhouette sittings, Sunday, May 1 from 10am – 5pm. Learn More
May 6, 2022
Mom's Night Out Sip and Stroll in Tomball – Ready for a much deserved night out on the town? Grab some friends and come out to sip, stroll and discover in Old Town Tomball! Upon arrival at any participating location you'll receive your signature cup and a map that will direct you on your sip and stroll. This is a FREE event – just show up and join in. Everyone is welcome! All participating stores will be doing varying things for the stroll from 4 to 8pm. Learn More
Charcuterie Board Workshop – Join Wine & Design Montgomery in studio from 6:30-8:30 pm for a fun evening of creating your own charcuterie board! Start off by staining and designing your charcuterie board and then Elegant Eats will join in to show you how to perfectly arrange your board! Board, ingredients, and instruction included in ticket price. You will leave a board full of yumminess! Learn More
Truluck's – Take a Mom-ent to celebrate! From May 6-8, Mom takes the cake (and crab) with Mother's Day limited time offers. Experience the West Coast Dungeness Crab Pasta featuring fresh, hand-picked pieces of sweet Dungeness, pappardelle, parmesan, a creamy tomato sauce and Indian spices. Sip on Truluck's exclusive Floradora cocktail and enjoy a Blueberry Vanilla Cake. Learn More
Market Street – Make memories with mom at Market Street Mother's Day weekend, May 6th-8th. Come out to dine, shop and stop for a photo-op! Enjoy photo-ops for mom and the whole family including flower walls, balloon garland, and more. Learn More
May 7, 2022
Mom's Masterpiece Class: A Paint Day Getaway – This event is the perfect gift for all the moms out there who deserve a relaxing and creative getaway on Mother's Day Weekend! Paint & Bubbles Studio invites all moms to sip on mimosas and coffee from 10am to noon and paint beautiful floral designs on canvas. Designs are pre-traced, no experience required! Dads, this is a great gift idea for Mother's Day! Moms, purchase a seat for you and your adult mom, or call some mom friends and come paint and sip as a group! Learn More
Wonderland Mother's Day Tea – Don't be late – the 7th of May is an important date! It's a Mother's Celebration just for you, and by the order from the Queen of Hearts, the rabbit hole you should come through! Ladies and children are all surely invited to Tomball Methodist Church at 2:30pm. You can dress in character, or mad/foolish attire. Dress to impress so all can admire! Registration required. Learn More
Mercedes & Mother's Day – Join Mercedes Benz of The Woodlands for this annual Mother's Day event. Complimentary wine glass, flower cuff corsage & refreshments. Plus enter to win the ultimate raffle – gift card to Louis Vuitton& a champagne box. Learn More
Mother's Day Market – Loblolly Market is filled with local artisans and vendors and there is something for everyone at this very special Mother's Day Market. The market is situated around and inside the Faith Building of Rose Hill United Methodist Church on the right side of the road. Free admission and parking. Market hours are 11am – 4pm. Learn More
Churrascos The Woodlands – Treat mom to Mother's Day Brunch on Saturday, May 7, or Sunday, May 8 featuring Churrascos classics or order a family pack for a relaxing meal. Learn More
Flemings – Thank Mom for all that she does with a Mother's Day 3-course menu featuring Fleming's hand-cut filet mignon with a pairing of your choice. Open early at 11am May 7 & 8. Learn More
May 8, 2022
The Woodlands Resort – The Woodlands Dining Room at The Woodlands Resort is hosting a Mother's Day Brunch Buffet from 10am – 3pm featuring an omelet station, charcuterie board, carving station, sweets station, and more. Reservations required. Learn More
Glade Cultural Center – Treat Mom to a Mother's Day Brunch at The Glade featuring live music, a mimosa station, and a brunch buffet curated by Executive Chef Nelson Padron from noon to 3pm. Learn More
Mother's Day Tea in the Enchanted Unicorn Garden – Enjoy a fanciful Mother's Day Tea in the Enchanted Unicorn Garden! Munch on sweet treats (scones, cookies, muffins and season fruits), sip on your favorite teas, and meet Unicorn Elsa at The Learning Zoo in Conroe. Tea seatings: 10am, noon, and 2pm. Learn More
Margaritaville Lake Conroe – Treat the mothers in your life to a brunch in paradise this Mother's Day! Enjoy a special chef's menu to celebrate all that mothers do for us throughout the year. There will be complimentary valet parking at the conference center entrance for those attending brunch. Brunch is from 10:30am to 2:20pm in the Del Lago Ballroom, located in the resort's conference center. Enjoy a delicious brunch and bloody mary, mimosa, and bellini bar. Learn More
Hearsay on the Waterway – Mimosas with Mom features features pan seared halibut, baked chicken roulade, and fabulous mimosa specials! Brunch is from 11am-3pm, and dinner is from 4-10pm. Learn More
Mother's Day Brunch & Elvis Presley Show – Looking for something fun and different to do with mom? Take her to Wild Stallion Vineyards for and unforgettable Mother's Day Brunch! Enjoy an all you can eat brunch and an Elvis Presley show. What a combo! Wine, mimosas, and bloody marys will be available for purchase. Reservations required. Learn More
Champagne & Chocolate Art Walk – Take mom out to enjoy complimentary champagne and chocolate while listening to live music by Roy Sanders and browsing local artist studios exhibiting art works. Take a look behind the scenes, watch artists create and get inspired! The Bella Bottega collaborative artist studio community hosts the event from 1-4 pm. Learn More
Mommy & Me Princess Set Painting – Join Painting with a Twist in Spring in its fun art studio for an afternoon of painting, fun, and celebrating mom! This event will be led step-by-step by an experienced, enthusiastic artist, and you'll have the option to customize your princess/queen however you like best! The studio also offers a session for Mommy & Me Love Trees from noon to 1:30pm. Learn More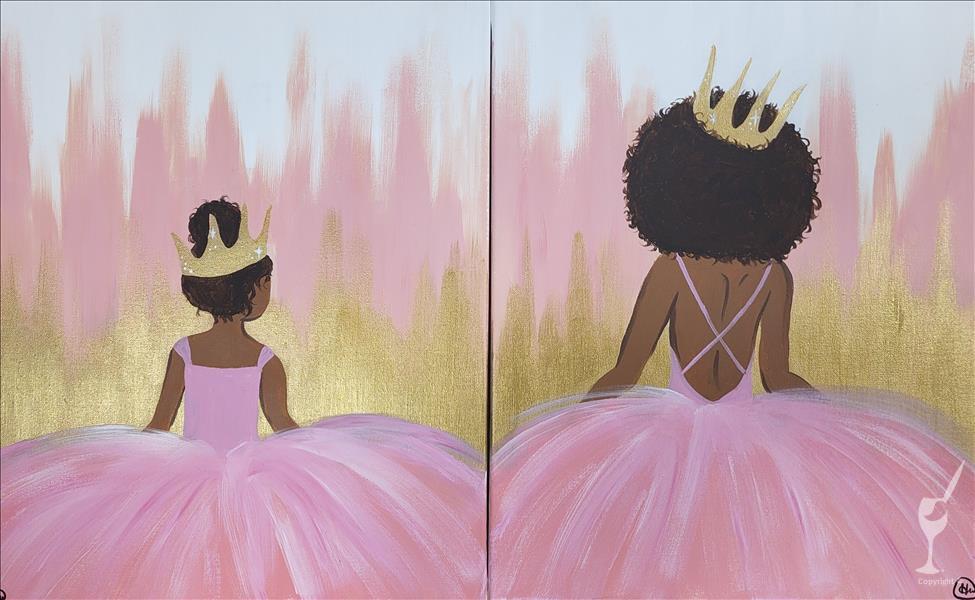 Mommy and Me Rainbow Giraffes Set Painting – The Woodlands location of Painting with a Twist offers Mommy and Me Rainbow Giraffes painting experience for mothers and children from 11am to 1pm. This location also offers Mom & Me Spring Dance Painting from noon to 2pm. Learn More
Mother's Day Brunch at Honor Cafe – Honor Cafe in Conroe is teaming up with Bernhardt Winery for a delightful Mother's Day event. Wine tastings, customized menu items, decadent desserts – everything that Mom deserves. Learn More
Amerigo's – Savor time together and a delicious brunch at this family-owned, upscale restaurant in the Grogan's Mill area of The Woodlands, with mimosas, sangrias, and bloody marys, and Mother's Day specials. Learn More
Federal American Grill – Federal American Grill's will be serving Mother's Day brunch and dinner, with a three-course prix fixe menu for both meals. Learn More
The Refuge Steakhouse and Bourbon Bar – Treat mom to Mother's Day at The Refuge in Creekside. Along with the regular menu, The Refuge will be serving specialty cocktails, flights, and chef features that Mom is sure to love. The restaurant will be open 11am-9pm and there will be live music on the patio. Learn More
Mother's Day Sip 'n Shop in Downtown Montgomery – Spend a day in historic downtown Montgomery celebrating Mom! Sip, shop, and take advantage of a special Mother's Day photo op. Grab a passport and collect stamps from each boutique for your chance to win the prize package, including a Mother's Day Mini Photo Session with a mini facial and hair & makeup. Learn More
Mother's Day Brunch Board & Mimosa Bar – The Rustic Brush is hosting a Mother's Day Brunch Board & Mimosa Bar. This DIY afternoon will start of with a pre-sanded and stained farmhouse or round tray that to design and paint. Then Elegant Eats will guest host to teach how to design and craft a beautiful charcuterie board. Individually packaged and prepped assortments of divine meats, cheeses, and other goodies included in price. Learn More
Black Walnut Cafe – Celebrate mom at Black Walnut Cafe! The restaurant will be serving brunch features Mother's Day weekend, May 7-8 (no reservations necessary) from 7 a.m. to 4 p.m.* and includes mimosa flights, bloody mary flights and house-infused cocktails. Three special features will really sweeten mom's weekend: Lemon Blueberry Pancake Stack, Cinnamon Roll French Toast, and a special Frozen Peach Bellini. Available at all locations. Learn More
CRÚ Food & Wine Bar – Treat our favorite people to a fabulous brunch at Crú. Or, reserve your Take Home Brunch for Two! Last day to reserve Take Home Brunch is Saturday May 7th. Call Crú in Market Street, The Woodlands at (281)465-9463. Learn More
The Eatery at Hodge Podge Lodge – Hodge Podge Lodge is pulling out all the yummies for this Mother's Day Brunch in the main dining rooms and beautiful glass garden! Enjoy an all-you-can-eat served buffet with a prime rib/rack of lamb carving station, interactive pasta and omelette chef-attended action stations, as well as gourmet sweet bread, fruits, signature salads and more! Learn More
Fogo de Chão – Mother's Day Brunch will be served from 11am to 2pm, or enjoy a special dinner from 2pm to 9pm with holiday pricing all day. Learn More
The Butler House – Bring the whole family for a delicious meal from The Butler House's special Sunday brunch menu, while kids will have a blast doing arts & crafts projects with CC, a local artist and kids' art teacher! Learn More
The Classy Cork Wine Room – Join the Classy Cork in celebrating Mom with a special Mother's Day brunch. There will be a brunch board, mimosas, and a la carte brunch items, as well as a special gift for all of the moms. Reservations are strongly encouraged. While The Classy Cork is normally a 21+ establishment, this age restriction will be waived for Mother's Day only to allow families to spend time together. Learn More
Morton's Grille – Treat mom to an unforgettable evening at Morton's Grille with a Mother's Day special meal, from 11am to 8pm. Full menu will also be available. Learn More
Fielding's – Fielding's will offer special brunch and dinner features to treat Mom. Learn More
Mother's Day Brunch at Bentwater – Bentwater Country Club is featuring a Mother's Day Brunch from 10am to 2pm. Learn More
UPDATED: May 2, 2022 at 7:22 p.m.