Photo by Nick Rama
Events
Nach-Yo Ordinary Tequila Tasting at The Woodlands Country Club
By |
THE WOODLANDS, TX – Some of The Woodlands area's favorite purveyors of food and tequila came out to the recently held Nach-Yo Ordinary Tequila Tasting. Industry experts were on hand to guide, educate and share their passion with attendees about all things tequila.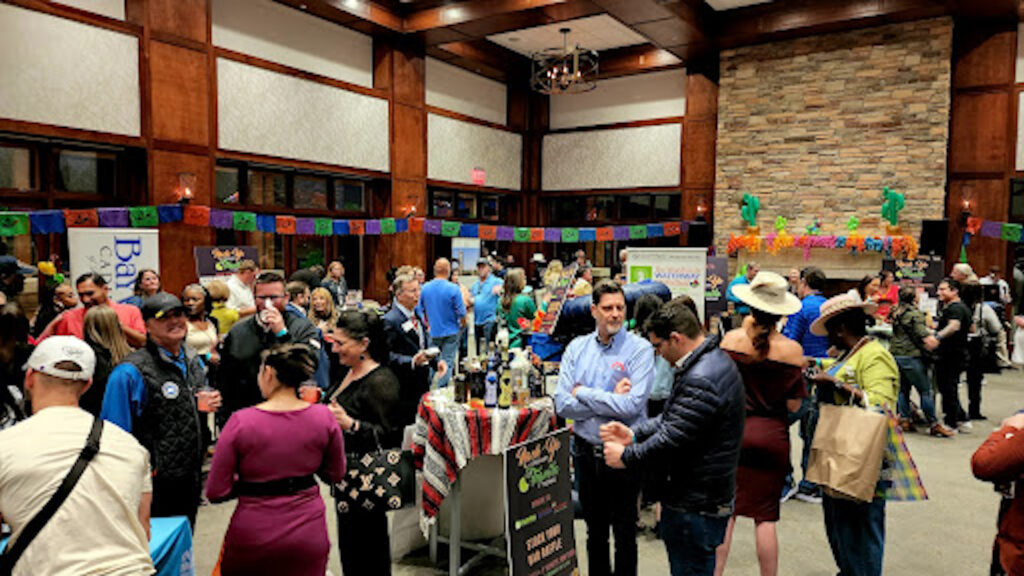 Tequila is the most well-known and recognized spirit produced in Mexico. While stories of its origin vary, many believe the spirit has been produced for thousands of years. On March 24th, 2022, Food and Vine Times presented an amazing event at The Woodlands Country Club – Palmer Course for all things tequila.
Guests enjoyed great light bites with local restaurants serving food selections specifically prepared to pair well with tequila. Food, music, a Tequila Forum Seminar, and tequila/mezcal tastings, served both neat and as batched cocktails, were sipped and savored by all.
Many tequila brands were represented at the event, including: 1800 Cristalino, Corralejo, El Bandido Yankee Tequila, El Tesoro, G4 Tequila, Ghost Tequila, Hacienda de Chihuahua Sotol, Jose Cuervo, Lalo, Los Arango, Maestro Dobel, Mezcal Local, Mijenta, Patron, Prospero, Ranch Rider Spirits Co., Republic Tequila, Revel, Siempre, Tres Agaves, Xicaru.
Special features of the event included Beso Del Sol Sangria Station and beers by Delerium. The "Party Wagon" Raffle benefitted the Woodlands Arts Council. Boasting "Fun with a Purpose," attendees had a chance at the Party Wagon Raffle worth well over $1,000 in tequila, swag, and bar essentials. Every dollar raised went directly to The Woodlands' beloved nonprofit, The Woodlands Arts Council.
The "Translating Tequila" Seminar, a 101 level conversation about the history and process of making tequila, was hosted by Tyler Wang, Brand Ambassador of El Tesoro Tequila. El Tesoro is a Tequila based in Houston, Texas, and covers the central United States.
The Nach-Yo Ordinary Tequila Tasting event is produced annually by Food & Vine Times Productions.
Food & Vine Time Productions is a small company with big event ideas. Owned and operated by Constance & Clifton McDerby, this husband and wife team entered the event planning industry in 2002 with the goal of sharing their love for food and beverage and all the many benefits it brings to personal and business relationships.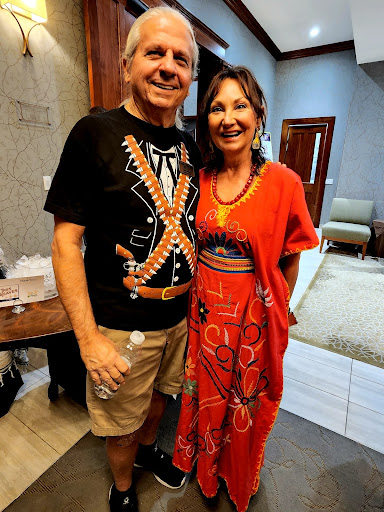 After a few sleepless nights, a couple of bottles of wine, and a lot of planning, they put together an amazing team of volunteers and produced their very first event, Galveston Food & Vine Times. The event drew 300 guests and attendance tripled the second year and again in the third year.
Since then, the McDerbys have been producing more successful events: Wine & Food Week, Zest in the West, Katy Sip n Stroll, BrewMasters Craft Beer Festival, WineFair Cy-Fair, the Houston Chronicle Culinary Stars, Tomball Freight Train Food Truck Festival, private corporate events and the list keeps on growing.
The duo invites you to "Tip a glass, share great food, laugh, dance, and take in all the flavors!"
Nick Rama is a food writer, contributor at Hello Woodlands, and shares his restaurant experiences on Nick's Local Eats at NicksLocalEats.com and the TX BBQ, Burgers and Brew Facebook page. Nick enjoys helping the small business owner, supporting his community with fundraising for food banks, and plans tasting events with locally owned mom and pop restaurants.
View more photos of the event on Hello Woodlands' Facebook Page.