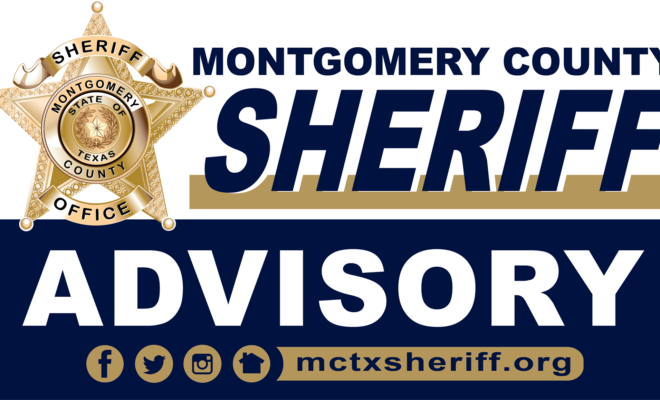 News
Off-Duty Sheriff's Deputy Arrested for Aggravated Assault
By |
On October 23, 2019, the Montgomery County Sheriff's Office was made aware of an investigation of an alleged family violence incident involving off-duty MCSO Deputy Ryan D. Jones. This investigation is ongoing and being conducted by the Harris County Sheriff's Office, and any questions concerning the details of the investigation should be directed to their agency.
During the incident, Jones barricaded himself in his home which turned into a standoff. It appears as though Jones shot himself then exited the home before collapsing. Jones was immediately provided emergency medical care, and is at a hospital in stable condition. The Montgomery County Sheriff's Office Internal Affairs Unit is conducting an administrative investigation in accordance with civil service regulations and policy. Jones had been with the Sheriff's Office for eight years and was assigned to West Patrol Division.
The Montgomery County Sheriff's Office is committed to being a Professional, Accountable, Compassionate and Trusted law enforcement agency and will thoroughly investigate incidents involving any alleged misconduct.
Source: Specialist Steve Squier, Montgomery County Sheriff's Office, Administrative Services