Photo Credit: Tracy Steven Photography
Pets
Pet of the Month: Barkley
By |
Hello Woodlands, in partnership with Operation Pets Alive (OPA), highlights a "Pet of the Month" that features a local dog or cat available for foster and/or adoption in Montgomery County, Texas. Operation Pets Alive is a nonprofit, all-volunteer organization striving to elevate Montgomery County to a No-Kill community through innovative programs that raise community awareness, reduce the number of dogs and cats that enter our shelters, and increase the number of dogs and cats that leave our shelters alive.
For our Pet of the Month, we are excited to introduce you to Barkley!
Barkley's Story
Barkley's story begins like so many others, a poor lost dog that ended up at the shelter as a stray. Like so many Texas shelters, his was overcrowded and 3-year-old Barkley was in danger of euthanasia for space.
It was early June and at the 11th hour, Barkley was picked up from the shelter by an Operation Pets Alive volunteer and transported to a volunteer's short-term boarding facility. It was there he waited until a foster could be found.
In August, Barkley's foster hero finally came for him! At the shelter, Barkley had been overstimulated, scared and reactive. He didn't get along with the dog he was kenneled with and was thought to not be dog-friendly. Barkley is now thriving in his foster home, where he plays daily with other dogs!
Barkley is eagerly awaiting his forever home. This intelligent boy is a Blue Heeler mix, and highly motivated by treats when learning new things. While he may have a few quirks to iron out, such as not being a fan of crates, he will surely overcome any challenges with patience and understanding.
Barkley's ideal home would dedicate time to play, go for walks and adventures. Alternatively, he would also thrive in a home with a playful canine companion who shares his zest for life but respects his occasional desire for personal space. This four-legged dynamo has much love and devotion to offer, and he can't wait to share his life with the right family or individual. Barley has been neutered, is up-to-date on his vaccinations and is microchipped. If you are interested in meeting or adopting Barkley, submit an application on Operation Pets Alive's website (no obligation to adopt) with his name and ID D230461: https://operationpetsalive.org/programs/adopt/
About Operation Pets Alive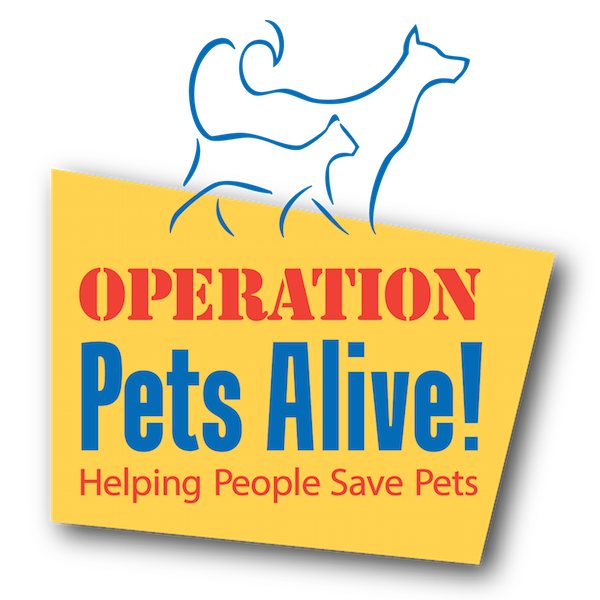 As a private, non-profit organization, Operation Pets Alive relies solely on the assistance of caring and hard-working volunteers in all of their programs. If you've got time, talent, passion and skills for helping OPA save pets, you can make a difference in the lives of homeless pets in our community. Learn more about how to volunteer, foster or adopt an animal, make a donation, and more at www.operationpetsalive.org.