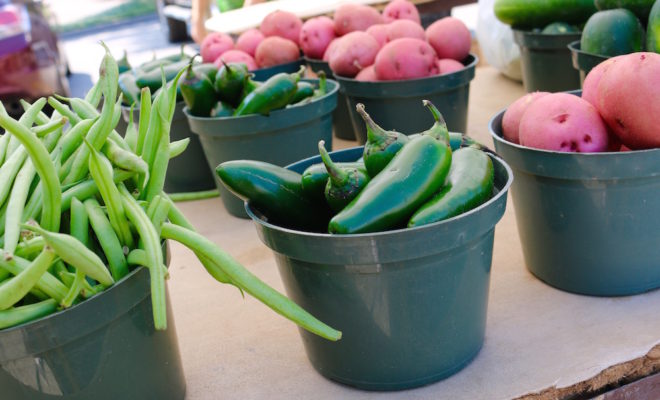 Events
Saturdays at The Woodlands Farmer's Market
By |
On this gorgeous (FINALLY!) sunny Saturday morning, the Hello Woodlands team made their way over to The Woodlands Farmer's Market at Grogan's Mill. The Woodlands Farmer's Market is open to the public, dog friendly, and a year-round farmer's market located at the corner of Grogan's Mill Road and South Millbend in The Woodlands (in the Randall's parking lot) where you can enjoy live music, produce, foods, and goods from locals every Saturday from 8am to 12pm.
Upon arriving, we stopped to take a quick LIVE video on Facebook that to share the first few moments of our visit walking around the market and vendors:
During our visit, we had the opportunity to meet local farmers, artisans, makers, and food producers such as:
Be sure to check out our photo album of Hello Woodlands's experience at The Woodlands Farmers Market on Saturday, September 3rd:
We look forward to attending and seeing YOU at the next market day!
Learn more about the market by visiting their Facebook page or the Grogan's Mill Village website at https://www.grogansmillvillage.com/fm_about.htm