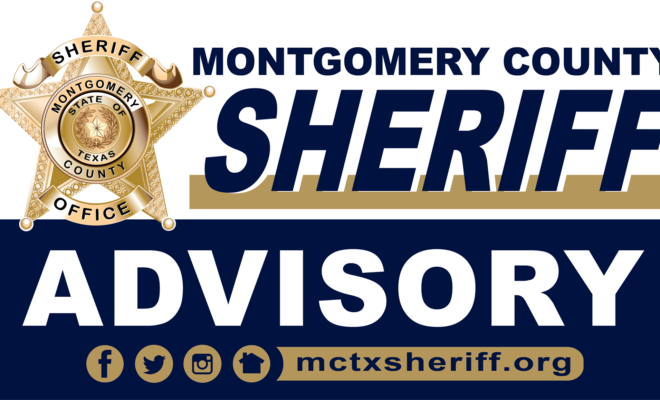 News
Sheriff investigating Burglary and Shooting at Conroe Business
By |
On October 2, 2019 at approximately 2:28 a.m., Montgomery County Sheriff's Deputies were dispatched to a suspicious person call at A& P Collision located at 12952 Hwy 105 East, Conroe, Texas. Upon arrival, Deputies met with the business owner. The owner stated he was asleep inside the business when he awoke to glass breaking outside. The business owner stated he has reported numerous burglaries in recent weeks so he took this handgun and went to investigate. When the business owner exited the front of his business he observed an individual wearing dark colored clothing near a conex box nearby.
According to the business owner, he yelled at the subject and the individual ran toward him. The business owner stated he was in fear and discharged his handgun several time at the individual as he ran west from the collision center. Deputies were able to locate the burglary suspect lying on the ground near the driveway of a nearby business. The suspect was identified as Thomas Dillard Jr., 39 year old white male, who is a resident of Montgomery County. Montgomery County Hospital District responded to the scene, but Mr. Dillard succumbed to his injuries.
Montgomery County Crimes Scene Investigators, Detectives from the Homicide Violent Crimes Unit and the Montgomery County District Attorney's Office responded to the scene. The business owner cooperated with the investigation and the evidence supported the statement provided by the business owner. This case will be forwarded to a Montgomery County Grand Jury for review once completed.
Source: Specialist Steve Squier, Montgomery County Sheriff's Office, Administrative Services