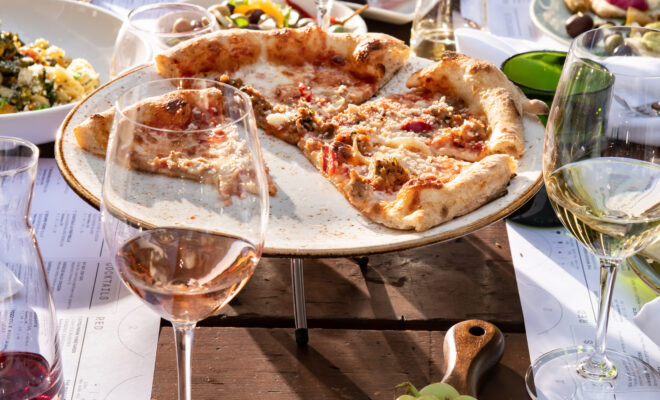 Business
Sixty Vines Now Open at Market Street in The Woodlands
By |
THE WOODLANDS, TX – Tap in and experience wine country in The Woodlands with the highly anticipated opening of Sixty Vines at Market Street. With its central location, indoor-outdoor design, high ceilings and casual contemporary atmosphere, Sixty Vines transports guests to the vineyard and invites them to experience wine 'pinkies down.'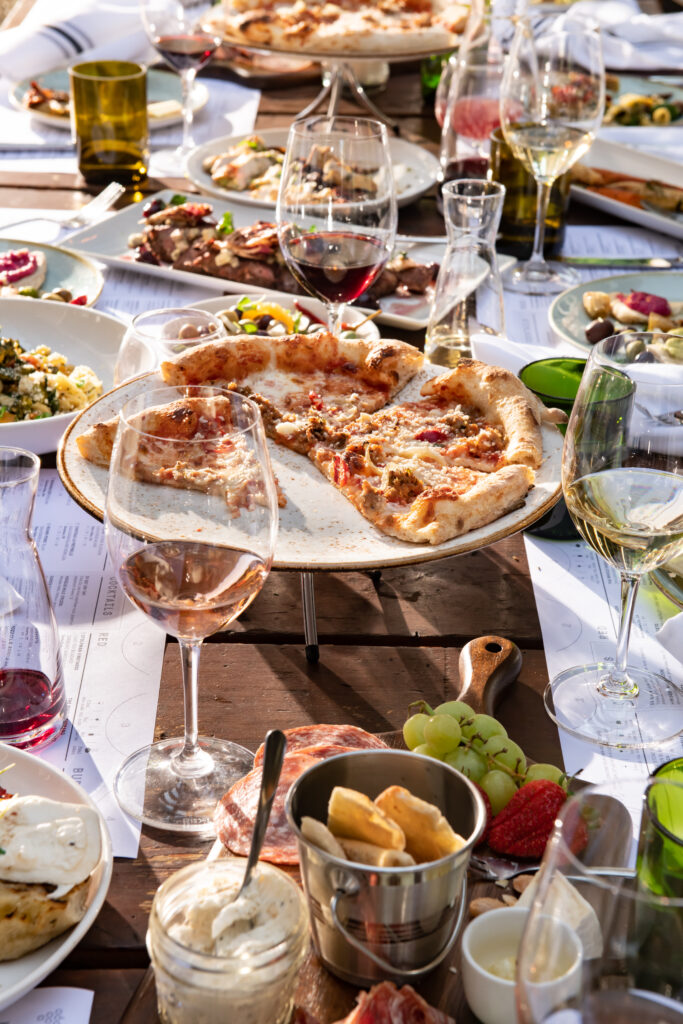 The new 12,442-square-foot restaurant located at 9595 Six Pines Drive #900 offers a menu inspired by wine countries around the globe including sharable bites and entrées that pair perfectly with 60 wines on tap. By building personal relationships with many of the most revered winemakers in the world, Sixty Vines offers a curated list of wines crafted and kegged exclusively for the restaurant, notable favorites on tap and by the bottle, as well as hand-crafted cocktails and local beer.
Sixty Vines' industry-leading wine on tap system offers the closest "from the barrel" tasting experience possible outside of the vineyard and is the most sustainable way for guests to enjoy wine. At The Woodlands location alone, it is estimated that the waste of over 27,000 bottles of wine will be saved from landfills in its first year open. With the belief that wine should be fun, not complicated, Sixty Vines takes guests on an adventure by selecting pours by the flight, half glass, glass, or bottle to pair with plates for every palate.
"Bringing wine country culture and cuisine to The Woodlands is incredibly exciting," said Jeff Carcara, CEO of Sixty Vines. "Sixty Vines is an ideal destination for the community to gather and enjoy sustainable wine on tap paired with vineyard-inspired plates."
Guests are encouraged to experience abundance with friends and family in true wine country fashion over custom charcuterie boards and signature menu items like seasonal proteins, hand-tossed pizzas, innovative pastas and more. Every plate and pour is designed to inspire adventure and foster a curiosity for wine. Additionally, private dining spaces are available for guests to host social gatherings, nonprofit events and celebrate special occasions over an abundance of food and wine.
Sixty Vines is open for lunch and dinner Monday from 11 a.m. to 9 p.m., Tuesday through Thursday from 11 a.m. to 10 p.m., Friday from 11 a.m. to 11 p.m., Saturday from 10 a.m. to 11 p.m. and Sunday from 10 a.m. to 9 p.m. Brunch is available every Saturday and Sunday from 10 a.m. to 3 p.m.
To book a reservation at Sixty Vines, please visit sixtyvines.com.
Often referred to as "the wine lover's restaurant," Sixty Vines is a globally inspired and seasonally sourced restaurant that transports your senses to some of the best wine regions in the world. Sixty Vines' innovative and eco-friendly wine on tap program provides guests with the closest 'from the barrel' tasting experience. Sixty Vines currently has seven restaurants in Plano, Dallas, Houston and The Woodlands, Texas; Winter Park and Boca Raton, Florida; and Nashville, Tennessee. To learn more, visit sixtyvines.com.