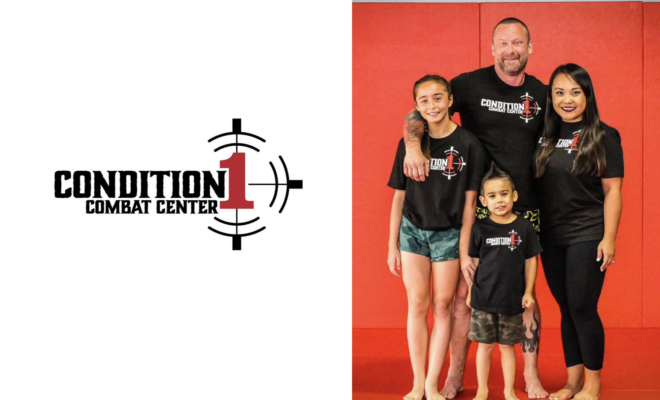 Business
Small Business of the Month: Condition 1 Combat Center
By |
The Hello Woodlands Small Business of the Month is brought to you by Miguel Lopez of Conganas LLC and highlights a local small business that serves the Montgomery County community.
Read our interview below with this month's Small Business of the Month, Condition 1 Combat Center, and owner Joe Morris.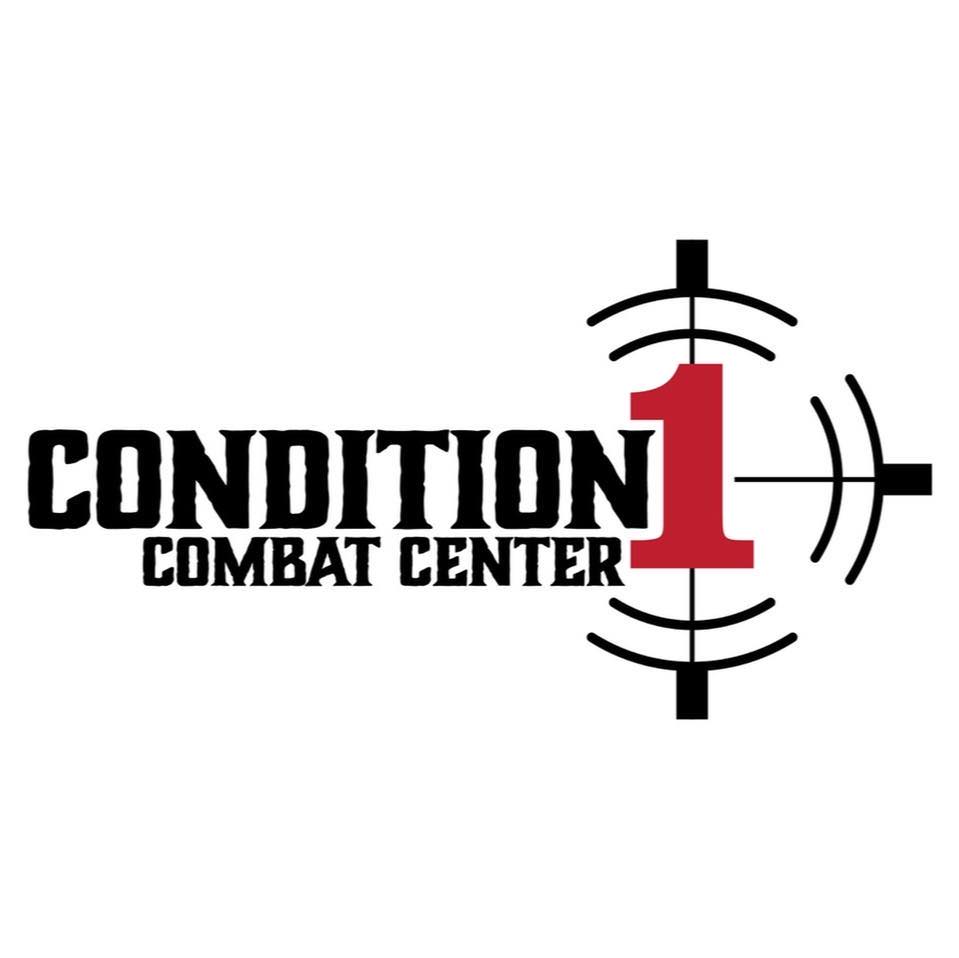 The Interview
Tell us about Condition 1 Combat Center. What is your business' story? Why did you decide to create/launch the business?
The story of how we started our mixed martial arts school dates back decades ago. In 2010, I (Joe) began teaching self-defense and defensive tactics. It was three years after my active duty service in the Marine Corps ended. At the time, I sought to find an outlet for many of the frustrations and anxiety I, like many combat veterans, experience after returning from deployments to Iraq or Afghanistan. I wasn't getting the proper care from Veteran Affairs (VA), and self-medicating was taking me further into the downward spiral we hear about every day with many post 9/11 veterans. In 2008, I made the decision to stop the insanity and begin working on myself. I always liked challenging myself, which is why I joined the Marine Corps to begin with, so I then decided to begin Mixed Martial Arts (MMA) training. Then, in 2009, I began training in Krav Maga. From 2011 to 2019, I was the lead instructor at a Krav Maga school in Spring, TX. During this time, I found that I really enjoyed teaching people to defend themselves. It gave me a sense of purpose again, something I feel was lost after I returned home from overseas. For me, training others became about giving back to the community and instilling confidence in those who may need it the most. I never know what kind of baggage a student may be coming in with that is a constant strain on their serenity and well-being. However, there was no greater joy or accomplishment than to hear I was able to help someone regain confidence and make a difference in their life. In turn, I realized that helping others and giving back was exactly what I needed to allow myself to heal and recover from past experiences. But, during this time, I began to see that my need to make a positive impact on someone's life and well-being didn't always align with the business objectives of the organization I was with. Additionally, I had been training with others outside of the Krav Maga system and realized many critical components of self-defense and fighting were deficient in that system, and those components could and should be implemented. These critical components are a legitimate grappling program, strategic striking skills, and technical sparring. In 2019, I resigned from my position at the school and waited until my non-compete agreement expired. In 2021, my wife and I, Tia Morris, who happens to be my greatest supporter, began planning our mission to open a new school in Montgomery County, where we call home. In May 2022, we opened Condition 1 Combat Center in Spring off Rayford Rd.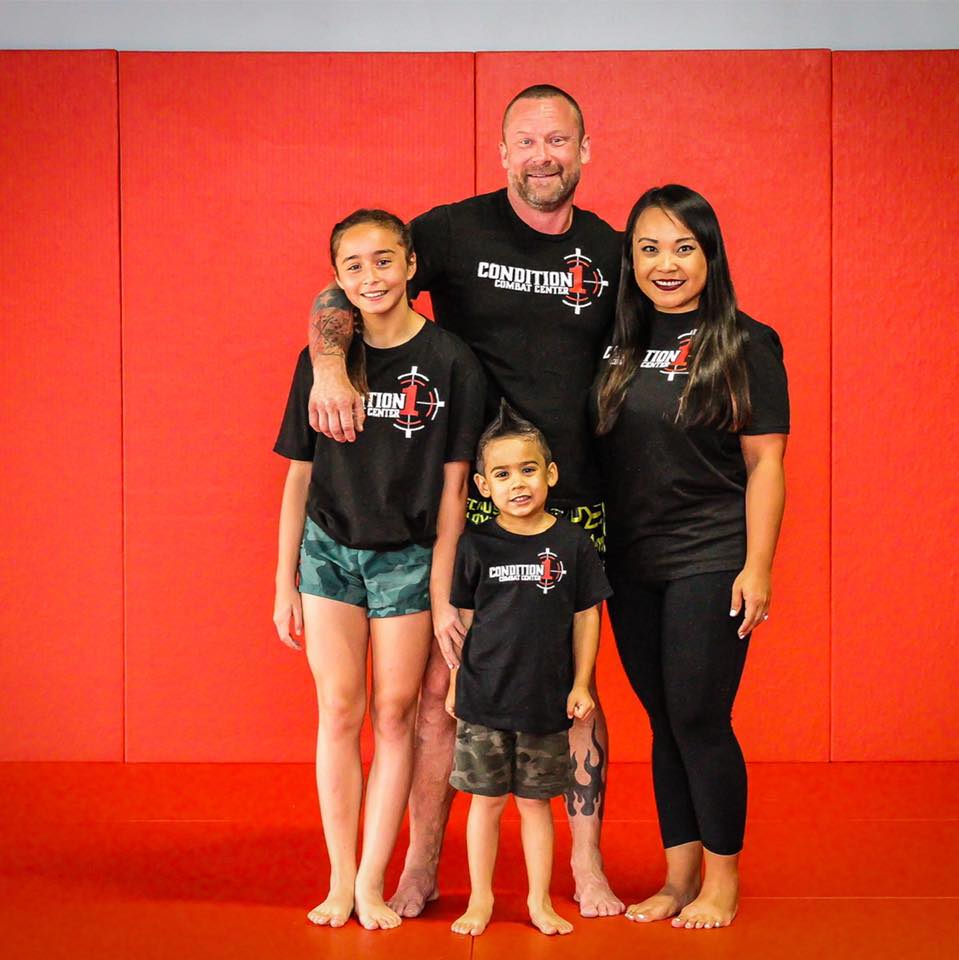 Who, where, and what do you serve? What products and/or services do you offer?
We are here to serve the community — plain and simple. If one has a desire to learn how to defend themselves and/or their family, gain or regain confidence, or they want to do something different from their everyday fitness routine and learn a vital skill while doing so, that's what we do. Additionally, we have offered and are providing specialized training for the area's law enforcement and first responders, including Montgomery County Precinct 3 Constable's Office and Montgomery County Sheriff's Department. All ages are welcome including children. We love to see multi-generations at our school. Currently, we offer Muay Thai and striking classes, grappling classes, a kid's program, and Fit to Fight Krav Maga classes. Fit to Fight is the Krav Maga organization we are affiliated with, and they're phenomenal. They truly understand the need to implement combat sports skills and practices into their Krav Maga program, unlike other retail Krav systems. Our program takes the best of our grappling and striking programs, taught by subject matter experts in their field, and enhances our members' individual skills and forges them into a fight-centric form of Krav Maga that enhances one's ability to actually fight, which, along with situational awareness, is one of the most critical components of defending oneself.
What makes Condition 1 Combat Center unique?
What makes us unique is our diverse approach to self-defense and fighting, our instructors' qualifications, as well as a member-focused mindset. We avoid taking a dogmatic approach to our training. For example, we understand that combat sports such as Muay Thai, jiu jitsu, boxing and wrestling not only play a critical role in fighting but are paramount to self-defense as well. There are no magic pills that can be taken and instantly one is well-versed in self-defense. Many retail self-defense schools, or "reality-based" self-defense systems promise just that. And, in "reality" that means those places just don't spar or truly pressure test their techniques or defenses. It takes time. It takes training. It takes getting conditioned to contact through technical sparring, so the first time a person receives contact from someone, it's not in an uncontrolled environment like a parking lot or parking garage. That conditioning should take place on the mats where an instructor is present to teach people how to spar properly and ease one into contact. It takes hard work and dedication to acquire the skills to effectively defend oneself and family. Additionally, we train our members to properly fight with their weapons, such as everyday carry weapons. It's one thing to go to the range and put rounds on a stationary piece of paper with little to no stress involved. It's a completely different situation and chemical response when one is under duress and potentially fighting for their life. There are too many variables that are not considered when one is simply firing at a static target, such as time and space. For example, does one have the space and time necessary to properly deploy their handgun from a concealed location? If not, they may have to fight before the weapon can be accessed and properly introduced into the situation. Violent encounters are fluid and being in a state of duress changes how people react to situations. Therefore, we train our members to fight "to" their weapon as well as retaining that weapon under duress and pressure testing everything we do. However, we do not ever want to discount the importance of getting to the range and working on one's shooting fundamentals, which is training we can provide as well.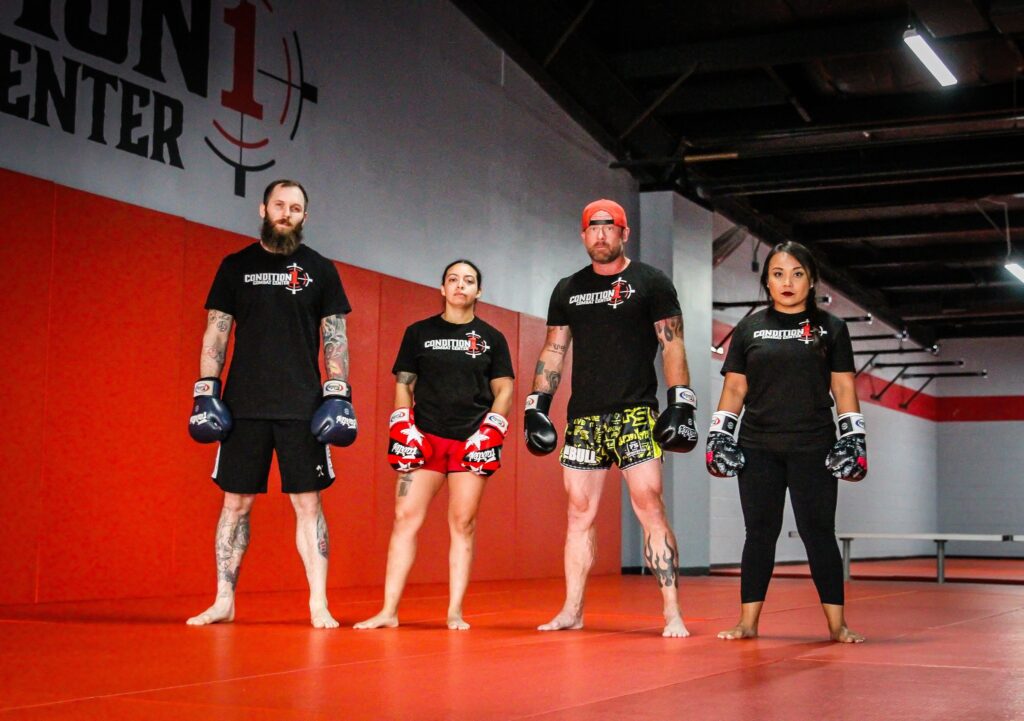 What did/do you look for when forming and adding to your team?
When forming our team, we sought subject matter experts in the fields of grappling and striking, but they also needed to have the experience of training across several disciplines and have an insatiable passion for helping others. Additionally, we thought it was important to build a team that had real-world experience as well as experience operating in violent, often unpredictable environments. Therefore, we were fortunate to add two other veterans with combat experience to our team. Our Muay Thai Coach, Astacia V., served in the Army and deployed twice to the Middle East and is a Muay Thai fighter with several wins under her belt. Additionally, we have Professor Matt Smith, our Head Grappling Coach, who served in the Army and deployed to Iraq from 2003-2004 and is a 3rd Degree Brazilian Jiu Jitsu Black Belt. As a result of these team members and their experience in combat theaters overseas, we are well-rounded to be able to train our members in everything from hand-to-hand engagements to getting to a concealed handgun and effectively using it when necessary. We have three other coaches, along with Tia and me, on our team who are extremely well-versed across multiple martial arts disciplines. Ashley Harrison, Arik Donaldson, and Zion Witte are all tremendously talented coaches as well who have years of coaching experience and the desire to help anyone who comes through our door.
Is there anything that didn't go as planned? What would you do differently?
As any new business owner should expect, there were definitely things that didn't go as planned. The economy and supply chain challenges were not planned for. We believed those issues would have been corrected by the time we were ready to open, but, obviously, they are still an issue for most people, including ourselves. We have tried to remain as flexible as possible. We feel blessed to have more than 100 members in just about three months of being open.
How has your business evolved since the beginning?
Our business has evolved with the amazing talent we've been able to hire. With my extensive training primarily in Krav Maga, we started this school focused on Krav Maga; however, we have realized that to be the well-rounded, advanced multi-disciplined martial arts school that we now desire to be, we need the specific skills other martial arts provide, such as the striking and sparring techniques in Muay Thai that emphasizes strategic striking and contact conditioning as well as grappling that is based around Brazilian Jiu-Jitsu and wrestling.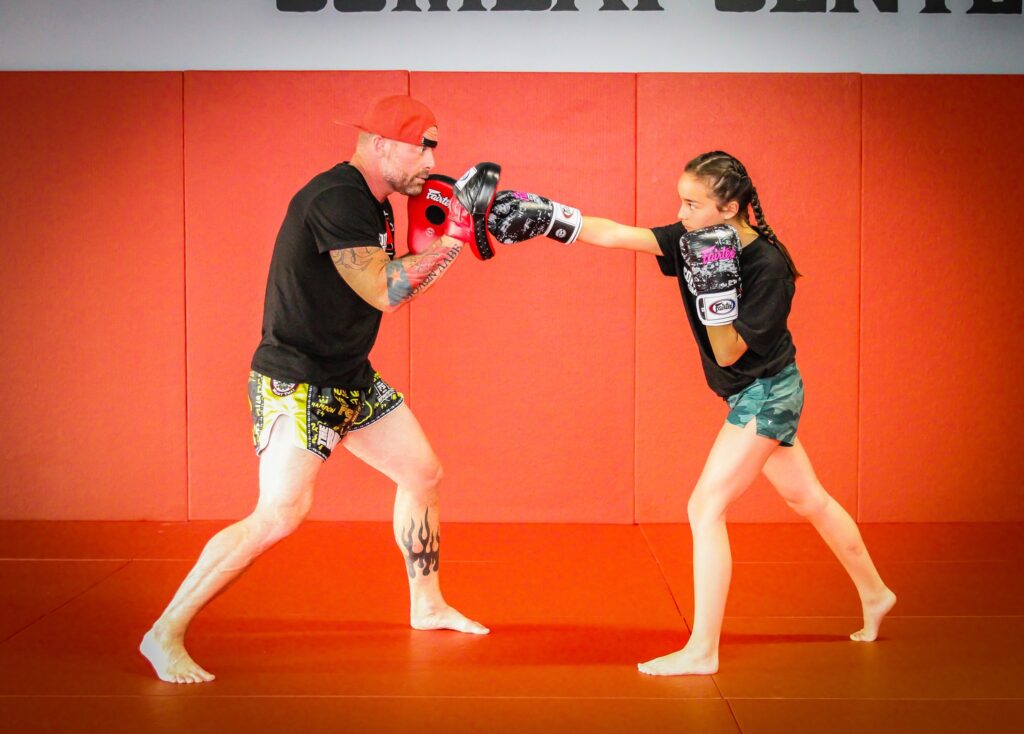 How can the community support Condition 1 Combat Center?
We invite anyone to our school to try a class! Your first class will be free, and we work with anyone at any skill level. All ages are welcome including children. We love to see multi-generations at our school! We offer additional training through seminars, which are open to the public as well. Follow us on Facebook and Instagram (@Condition1CombatCenter) to learn about these opportunities.
We also offer discounted membership rates to military and first responders. We offer them 15% off of any membership.
We are very excited to be working with our local law enforcement. This is our way of giving back to our community because we know the importance of our law enforcement being actively trained for duty, and we back the blue!
Where can the community learn more? Anything else you would like to share about Condition 1 Combat Center?
Please visit our website to learn more, https://condition1combat.com/ and signup for a free class! If there is something specific you'd like us to teach, reach out to us directly to let us know! Email us at info@condition1combat.com.
Condition 1 Combat Center is located at 606 Rayford Rd A in Spring, Texas.
ABOUT MIGUEL LOPEZ
Starting and running a business can be overwhelming and most small or micro business owners start with little to no staff or assistance. Having a clear plan and an effective strategy to meet or exceed your goals is critical to your success. That is where Miguel Lopez of Conganas LLC can assist by collaborating with you to untangle the myriad of items you need to understand, determine and implement to be successful. To learn more about Miguel Lopez and Conganas LLC, please call (832) 651-1616, email miguel@conganas.biz or visit www.conganas.biz.
Advertisement