Business
The Woodlands Area Chamber of Commerce Announces Chairman, Vice Chair, and Incoming Board of Directors
By |
THE WOODLANDS, TX – The Woodlands Area Chamber of Commerce introduced their 2022 – 2023 Chairman of The Board, Jim Carman – President of The Houston Region, The Howard Hughes Corporation®, and Vice Chair, Brian Albert – Shareholder at The Strong Firm, P.C., as well as other incoming Board of Directors.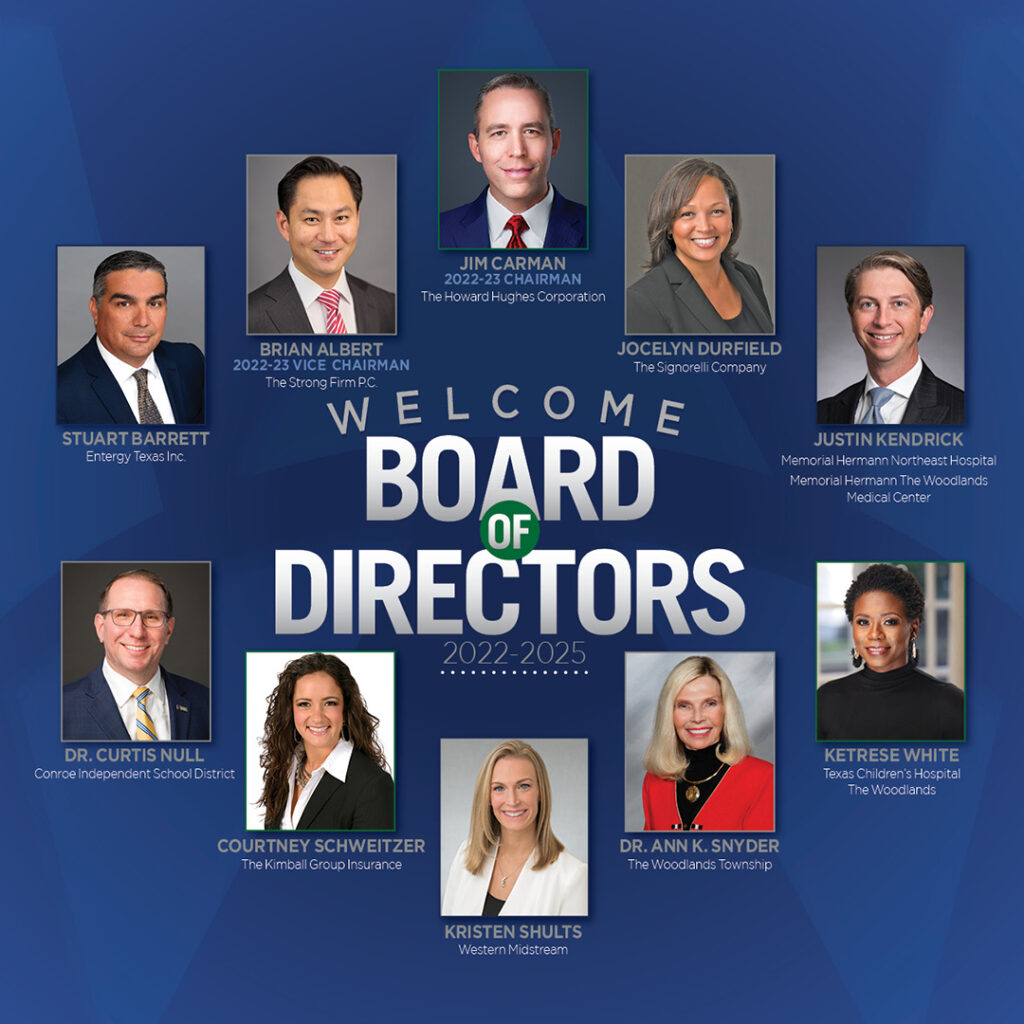 "We are happy to be working with our new board of directors as they are all very dedicated to the success of The Woodlands Area," said J.J. Hollie, President & CEO of The Woodlands Area Chamber of Commerce. "We look forward to continuing our work with both Mr. Jim Carman and Mr. Brian Albert who are very passionate about the success of this community. We are confident they will continue to support us in our mission of being the pathway to opportunity for members and the entire area."
Carman is the President of the Houston Region at The Howard Hughes Corporation®. He is responsible for leading the residential and commercial development, leasing, and operation of three award-winning master planned communities: The Woodlands®, Bridgeland® and The Woodlands Hills®.
Albert is a shareholder and partner with The Strong Firm P.C. in The Woodlands. His practice focuses on the firm's Corporate, Business Transactions, and Commercial Real Estate practice groups where he utilizes his skills and experience in representing clients in a variety of business transactions and counseling on general corporate and other business matters.
The 2022 – 2023 Woodlands Area Chamber of Commerce incoming Board of Directors will be serving a three-year term, 2022 – 2025. They include Mr. Stuart Barrett of Entergy Texas, Inc.; Jocelyn Durfield of The Signorelli Company; Justin Kendrick of Memorial Hermann The Woodlands Medical Center; Dr. Curtis Null Superintendent of Conroe ISD; Courtney Schweitzer of The Kimball Group Insurance; Kristen Shults of Western Midstream; Dr. Ann K. Snyder of The Woodlands Township; and Ketrese White of Texas Children's Hospital – The Woodlands.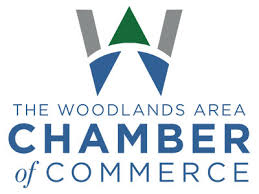 The Woodlands Area Chamber of Commerce is Greater Houston's largest business association representing the interest of over 1300 local employers since 1978. Learn more at www.WoodlandsChamber.org. The Chamber is located at 9320 Lakeside Blvd., Suite 200, The Woodlands, TX.