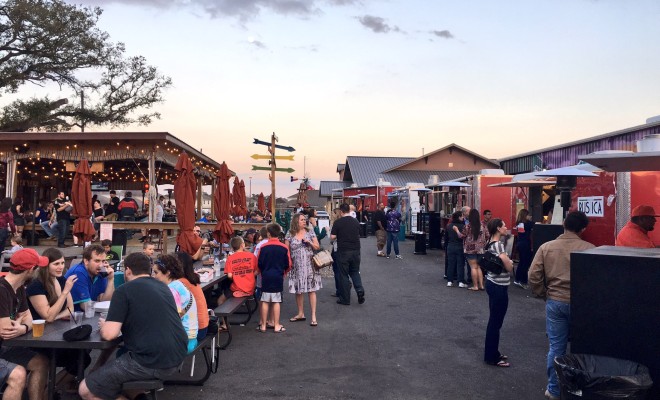 Photo by Hello Woodlands
Food & Drink
NEW Wine Lounge at Bernie's Backyard
By |
If you love food trucks, cold beer, live music, and relaxing outside on a sunny afternoon – Bernie's Backyard is the place for you. If you've ever been – especially lately with this GORGEOUS weather – you know what we're talkin' about!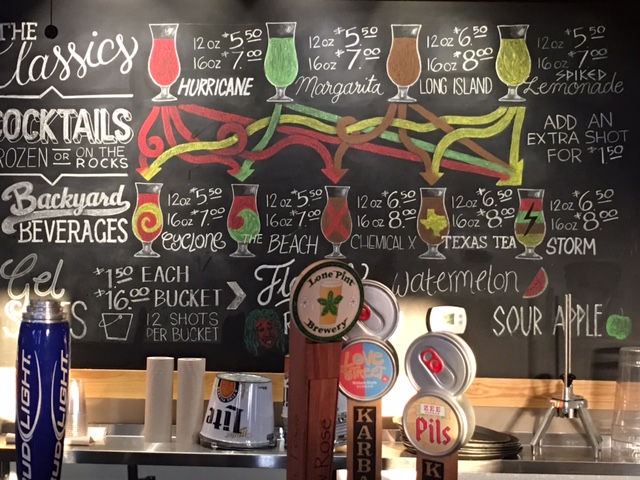 Last week, we ran across a Facebook post that Bernie's not only had the usual favorites, but also was opening their very own wine lounge on Fridays and Saturdays. What?!?! Being wine lovers and Bernie's fans, we felt that is was a MUST that we had to check out the soft opening.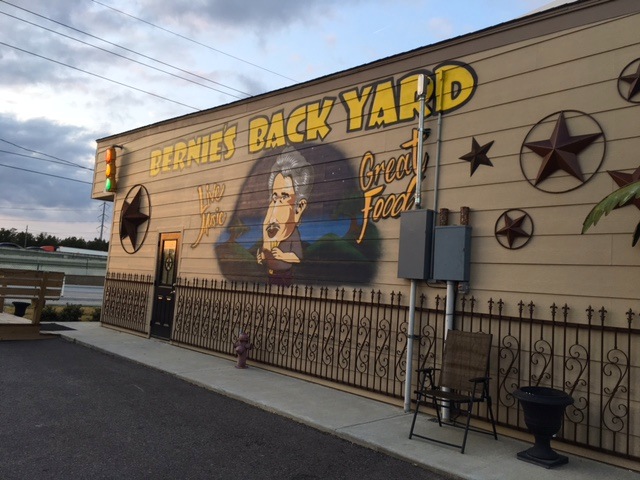 Once you arrive, you are met with a fusion of flavors drifting from the 7 food trucks, all lined up in a row. Each food truck offers a different cuisine and variety of delicious dishes to choose from. As you grub down on your lunch, dinner, or hearty happy hour snack at one of the outdoor picnic tables, you'll be entertained by live music from bands like Loud Love, a rockin' crew pumping out favorite 80's and 90's jams all night long (or until they close at 10pm).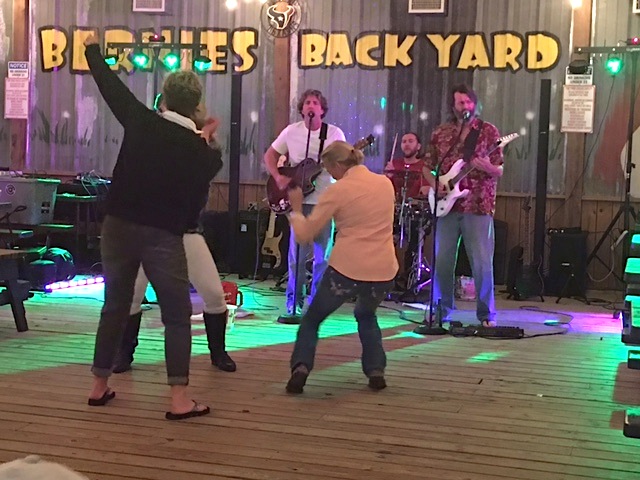 Now on to the wine! As soon as the lounge opened it's doors at 5pm, we walked into Bernie's latest addition.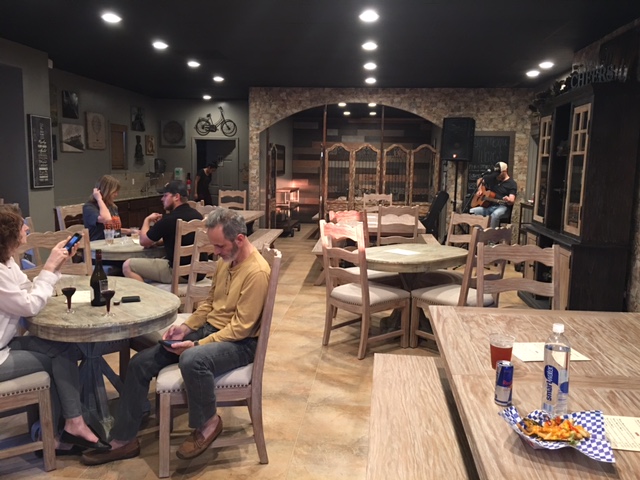 Toto, I don't think we're at Bernie's anymore…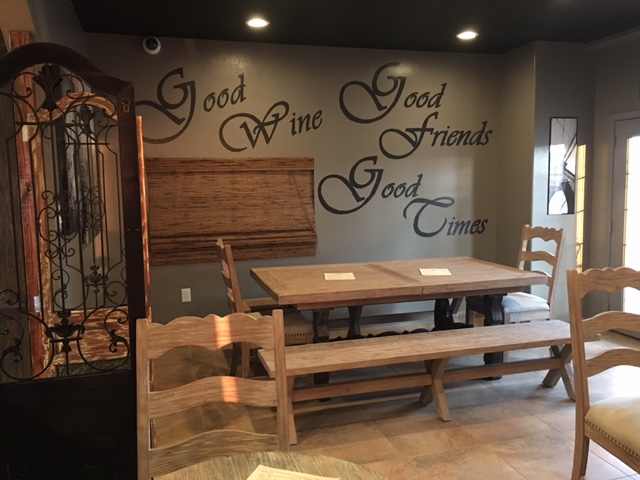 The wine lounge is full of beautiful wooden furniture inviting you to sit down and sip on wine while enjoying a live acoustic guitar performance from the corner of the room. Attendants were ready to sample and serve us any wine of our choice – at excellent prices might we add – by the glass or bottle. After sampling and chatting with the attendant, we discovered that the wine lounge will be open from 5 to 10pm every Friday and Saturday, but may actually extend its hours to a little earlier (maybe 3?) if they get a positive response and attendance from fans. You can sit inside, on the new patio, or take it to go if the outdoors, food trucks scene, and live band is more your scene.
We decided to pair a glass of "Saved" with Rustica's calzone and The Naked Fry's twists, but if you love burgers the Black Garlic also has an out-of-this-world menu that you don't want to miss.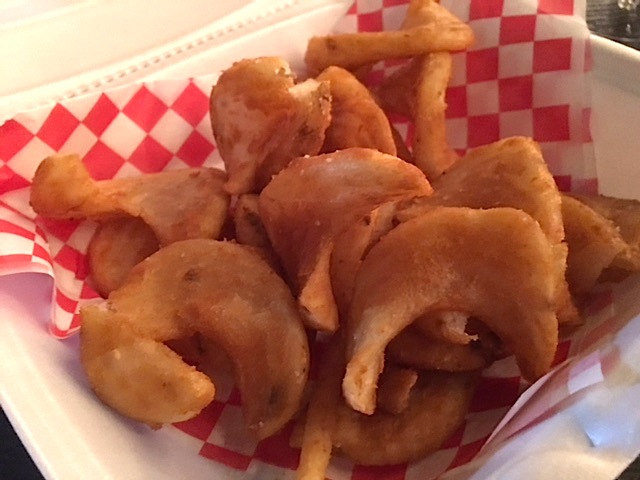 We personally like to grab our group of friends and head on down to Bernie's backyard on a sunny Saturday afternoon. It makes for a great evening while enjoying live music, food, beer and now wine in their new lounge. Oh and did we mention the jello shots? Yeah… you can buy those by the bucket too. Enjoy!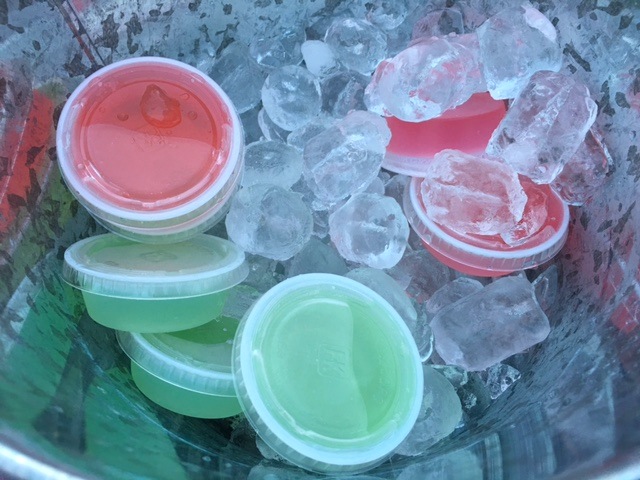 Learn more about Bernie's Backyard by visiting their website www.berniesbackyard.com or their Facebook page.

Have been to Bernie's Backyard and their new wine lounge? What's your favorite food and truck to order from? Let us know in the comments below!
Share your experience and adventures with us by mentioning @HelloWoodlands and use hashtag #HelloWoodlands on Facebook, Instagram, or Twitter for a chance to be featured!