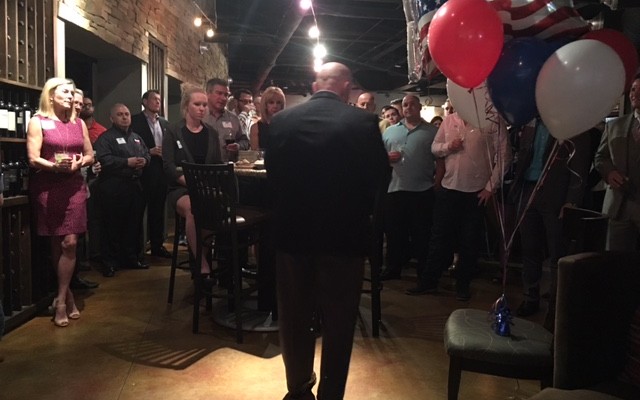 Photo by Hello Woodlands
News
Meeting Congressman Kevin Brady
By |

On the The Woodlands waterway right above Grimaldi's Pizzeria is Crush Wine Lounge where you have two choices: the second floor with a lounge and restaurant combination in a relaxed setting or the rooftop with cabanas and more often than not, a live DJ. Either way, Crush is a great spot to have food and wine with friends on the patio or a cocktail at the bar.
On this particular Friday, we headed to the second level lounge for a private occasion with close friends. We don't often get the chance to attend local political functions; however, we were invited to meet Congressman Kevin Brady with a small gathering of friends and family.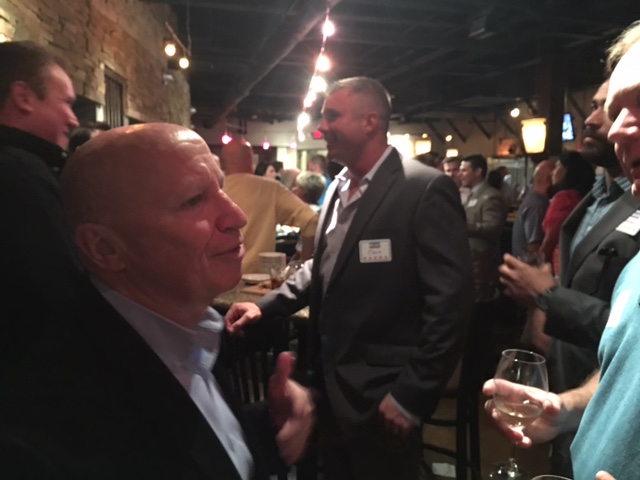 Hot appetizers and savory pastries were served and happy hour began as attendees started arriving at 5:30pm into the lounge. The man of the hour, Congressman Brady, arrived soon after and started saying his hellos, making the rounds, and took his time chatting with every individual that waited for the opportunity to speak (or take a picture) with him.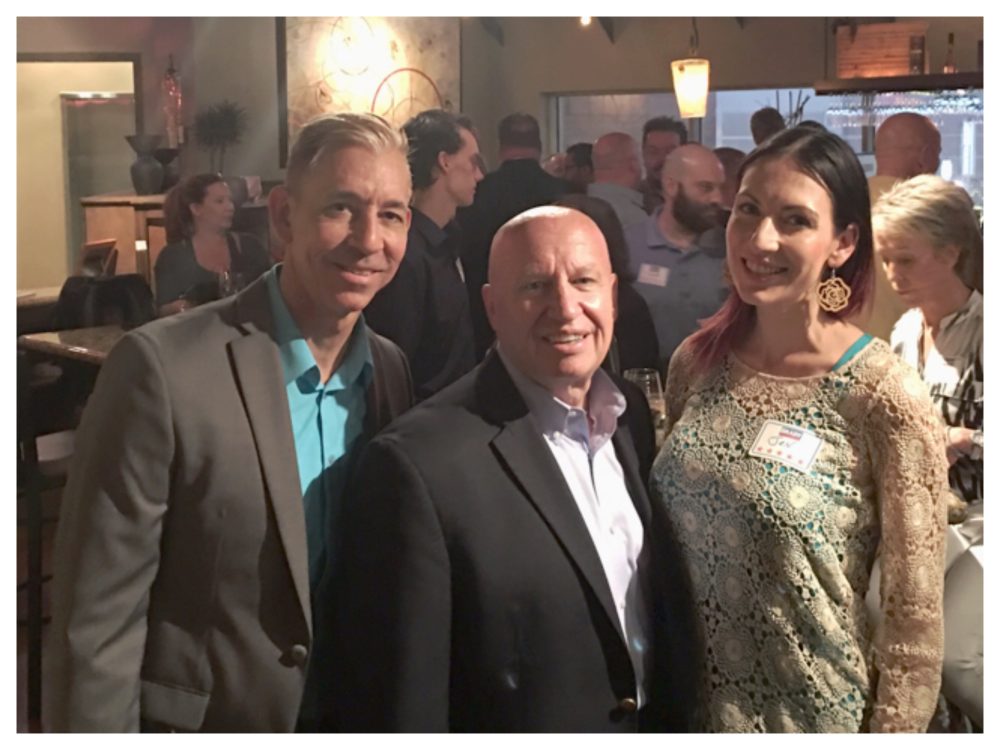 Now onto to speech! After an introduction, the congressman shared his thanks and love for The Woodlands community and Montgomery County. Unlike many, Kevin never moved to Washington D.C. and commutes to work each week from Texas. The congressman then went on to highlight and explain his fight for free enterprise, limited government, a balanced budget, secure border, more American-made energy and an innovation economy that leads the world.
After wrapping up his speech and answering a few questions from the crowd, it was time to cut cake. Yep, there was even a Kevin Brady cake. After a few bites of cake and handshakes, the congressman said his thank you's and goodbyes and was on his way while the rest ordered another round and continued partying into the night.
Republican, Democrat, Independent, or not interested, Congressman Kevin Brady was a gracious guest and friendly to all. No matter your views, beliefs or alliances – be sure to do your research, go out and VOTE this election!