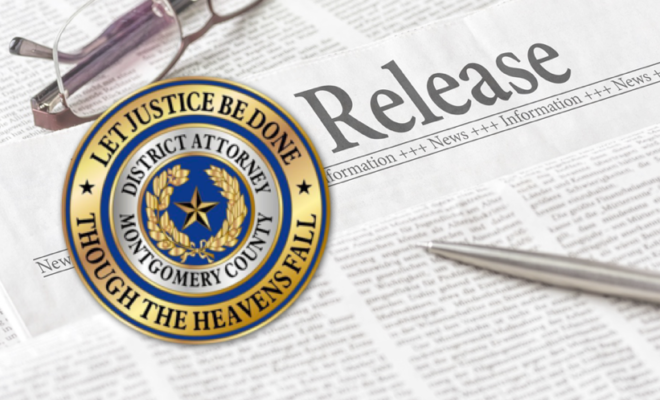 News
Statement Concerning Charges against Mr. Mark Keough
By |
On Wednesday, February 24, 2021, Mr. Mark Keough plead guilty to the charge of Driving While Intoxicated First Offense, a Class B Misdemeanor.
Mr. Keough received a conviction for the offense, a 90 days driver's license suspension, and the maximum $2,000 fine. He was also required to pay court costs.
Like many citizens of Montgomery County in a similar situation, Mr. Keough, through his plea of guilty, has accepted responsibility for the charge. This plea resolves any criminal responsibility for the events surrounding the automobile crash of September 10, 2020.
Source: Michael R. Holley, First Assistant District Attorney, Montgomery County District Attorney's Office