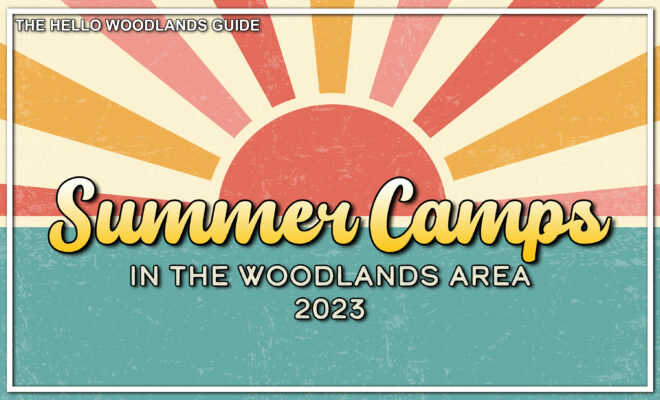 Art & Culture
Summer Camps 2023
By |
Keep kids busy this summer at one of these local camps featuring activities including cooking, fencing, animation, dance, music, art, robotics, filmmaking, and more!
Athletic Camps
The John Cooper School – The John Cooper School offers several camps led by professional coaches with state-of-the-art equipment and fields.
Ages: 1st – 12th grade
Location: The John Cooper School, 1 John Cooper Dr, The Woodlands, TX 77381
Website: www.johncooper.org/campus-life/summer-programs/summer-sports-camps
The Woodlands Township – The Township has many different sports camps, including the newest addition of Lil' Kids Lax, Youth Tennis Camp, and Kids Beginner Pickleball.
Ages: 3+
Locations: Different locations depending camp type
Website: www.thewoodlandstownship-tx.gov/ArchiveCenter/ViewFile/Item/13988
Coach Deon Basketball Camp – Coach Deon is a youth coach and trainer with over 20 years of experience helping young basketball players develop their foundational skills. Camps focus on fundamentals to make campers all-around better players.
Ages: Youth – high school (grouped according to age and skill level)
Locations: Session #1 – The Woodlands Methodist School 1915 Lakefront Circle, The Woodlands, Texas 77380. Session #2 – The Woodlands Sportsplex 25127 Gosling Rd, The Woodlands 77382
Website: www.deonblakemorebasketball.com/summer-basketballcampsthewoodlandstexas
inSPIRE Rock Indoor Climbing – The summer climbing camp will focus on the basics of climbing technique and safety and will also include fun activities and games, both on and off the wall. All skill levels welcome.
Ages: 6-12
Location: 403 E. Louetta Rd., Spring, TX 77373
Website: www.inspirerock.com/spring/climbing-camps-enroll
Topgolf Spring – From chipping, putting and full swing, to the rules and etiquette, kids will learn everything they need to know to improve their game.
Ages: 6-12
Location: 560 Spring Park Center Blvd, Spring, TX 77373
Website: www.topgolf.com/us/houston-north/play/golf-lessons/summer-academy
Dynamo Dash Youth Soccer – The soccer camps provides a fun, safe camp experience, delivered by professional coaching staff for youth soccer players of all ability levels. Also offered is an Adaptive & Special Needs Camp.
Ages: Birth year May 2020 – 2005
Location: Bear Branch Sportsfields, 5205 Research Forest Dr, The Woodlands, TX 77381
Website: www.htxsoccer.com/camps/#1679434382212-7cd231b0-f15d
Momentum Karate – Momentum Karate's summer camp karate skills program includes 3 karate classes per week to develop focus, confidence, self discipline and respect. There are also weekly field trips to local parks, various local play centers, and roller skating.
Ages: 5-12
Location: 525 Sawdust Rd #112, The Woodlands, TX 77380
Website: www.momentumkarate.com/thewoodlandsbestsummercamp
Rowing Club of The Woodlands – Rowing Club of The Woodlsnds offers three two-week sessions for athletes to learn the exciting sport of rowing in a positive and fun atmosphere. Time will be spent on land and in boats practicing the rowing stroke and how to move a boat effectively. By the end of camp, students will know the basics of rowing.
Ages: 14-18 (and 12-13 with coach approval)
Location: Lake Woodlands at Northshore Park, 2505 Lake Woodlands Dr, The Woodlands, TX 77380
Website: www.woodlandsrowing.org/rowing-programs/youth-program/summer-camps
Alliance Fencing Academy – Alliance Fencing Academy's camps are an opportunity for your child to have fun exploring one of the original and foundational sports of the modern Olympic games while picking up technical and competitive skills that will last them a lifetime. Different camp sessions are designed to cater to newcomers, intermediate, and advanced fencers.
Ages: 5-14
Location: 1544 Sawdust Rd STE 304, Spring, TX 77380
Website: www.alliance-fencing-academy.com/fencing-camps
Alodia Basketball Summer Camps – Join Alodia's trusted and dedicated coaches at the longest running (since 2008!) and highest-rated quality basketball camps in The Woodlands and surrounding areas.  Half & Full day options; 10 weeks to choose from. Practice the fundamentals & learn new skills, increase player confidence, and make new friends!
Ages: Kindergarten – 8th grade (current 2022-2023 school year); grouped by age and skill level
Locations: Creekside Park Junior High; SST – The Woodlands
Website: alodiacamps.com
Art & Performance Camps
Teora Music School – Sign up for the Disney The Little Mermaid Jr. Summer Camp on June 5 and July 10, 2023 at Teora Music School. Students will be guided to work on Musical Theatre performance which will include solo, duet, ensemble singing, acting, dancing and character development, that points them to their highest potential. The 3-Week camp is designed for individuals with varied levels of singing and movement ability, who want to elevate their existing skills to a high level while cultivating relationships with like minded artists. No audition is required!
Ages: 6 – 16
Location: 24913 Kuykendahl Rd. Suites C&D, Tomball, TX 77375
Website: www.teoramusic.com/summer-musical-theatre-camp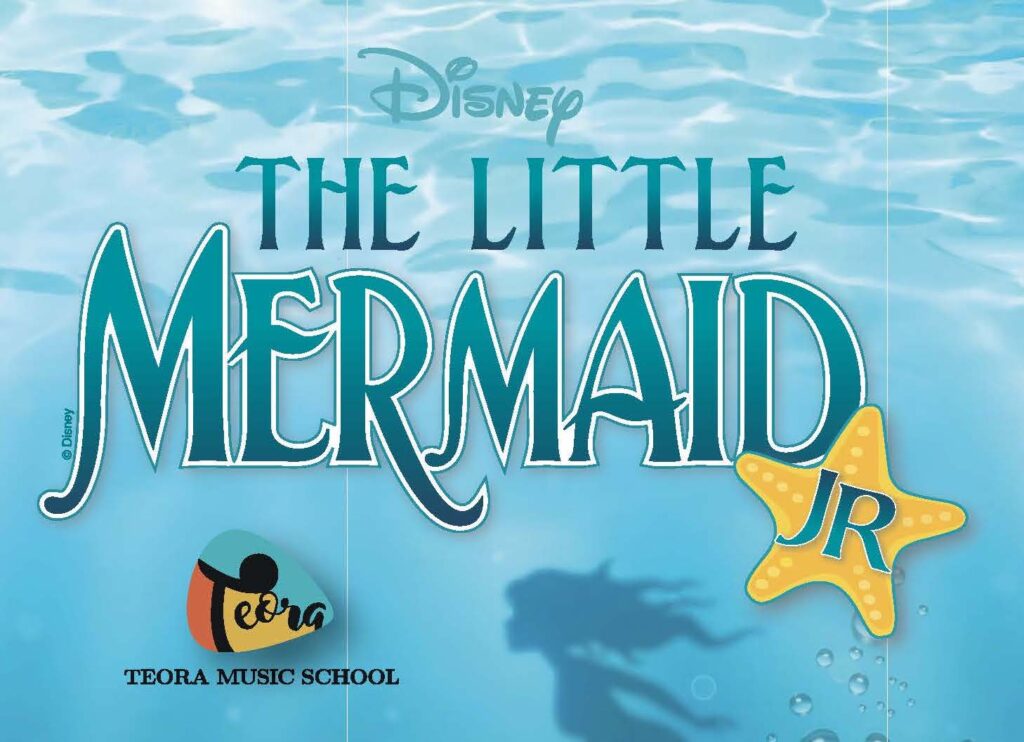 Paint & Bubbles – Paint & Bubbles art studio offers several different types of art camps, including a dollhouse designing camp. Campers are invited to explore creativity in a variety of ways.
Ages: 4-16
Location: 31311 FM 2978 Suite 107, Magnolia, TX 77354
Website: www.paintandbubbles.com/summercamp
Cordovan Art School – Select from over 40 themed camps: Live animals, Video Game Art, Super Heroes & Villains, Fantasy Art, Space Art, Pets, Pokemon, Underwater & Sea Life, Anime, and more! Experience mixed media, chalk, pencil, pastels, watercolors, acrylic, papier mâché, clay, pottery, and more.
Ages: 5-16
Location: 8000 McBeth Way, Suite #130 The Woodlands, TX 77382
Website: www.cordovanartschool.com/the-woodlands-houston/the-woodlands-summer-camp
Sarah Kelley Music School – Kids will learn the art of songwriting, recording, and performance. With the help of our coaches, kids will write at least one original song, record it in a professional studio, and get a chance to perform it live at a Market Street showcase.
Ages: 8+
Location: Market Street, 9595 Six Pines Dr #480, The Woodlands, TX 77380
Website: www.sarahkellymusicschool.com/camps-23
Vitacca Vocational School For Dance – The dance studio offers two week-long summer camps with a snow princess theme. Through music and plenty of dancing, young movers will have a fun-filled week of exploration. The week will conclude with a short, in-studio demo/performance. Class divisions are offered to dancers ages 3–4, 5–6 and 7–9.
Ages: 3–9
Location: 9391 Grogan's Mill Rd. Ste. B1, The Woodlands, TX 77380
Website: www.vitaccadance.com/intensives#childrens-camps
Cooking Camps
The Keys Ingredients – Join The Keys Ingredients for an exciting week of organic ingredients and fun nutrition education! Classes are Monday thru Thursday from 9:00 am to 12:00 pm. The camp also offers special dates for cancer patients & survivors.
Ages: 7-12
Location: 1755 Woodstead Ct, Spring, TX 77380
Website: www.givebutter.com/5u9LBr
Young Chefs Academy Culinary Camp – fully immersive culinary camp experience! Each day brings sizzling new surprises and culinary delights as we cook and bake our way through exciting tips and tricks with friendly culinary challenges to put your newfound skills to the test. Every week is a new curriculum (so no two camp weeks are alike). Sign up for one week or sign up for multiple weeks to receive the full culinary experience.
Ages: 6-12
Location: 2520 Research Forest Drive Suite 475, The Woodlands, TX 77381
Website: https://thewoodlandstx.youngchefsacademy.com/culinary-camps
Science & STEM Camps
WOW! Science Camp – is a Summer Science Program and outreach ministry of The Woodlands Methodist Church. The camp's goal is to instill in children a love and appreciation for nature, science, and the God-given diversities of the world. Campers will enjoy hands-on experiments, games, centers and activities. This year's theme is "Hooray for Habitats" exploring Oceans, Wetlands, Deserts, Grasslands, and Woodlands.
Ages: 3½ years old- 4th grade students during the 2022-23 school year. 5th grade and up may apply to be Jr. Volunteers.
Location: The Woodlands Methodist Church, 2200 Lake Woodlands Dr, The Woodlands, TX 77380
Website: www.wowsciencecamp.com
Creator Camp – Creator Camp offers hands-on creative tech summer camps, including camps for AI, Minecraft, 3D game developing, filmmaking, YouTube video creation, and animation.
Ages: 6-13
Locations: Cunae International School, 5655 Creekside Forest Dr, The Woodlands, TX 77389.
Website: www.my.creatorcamp.org/products/cunae-international-school-creative-camps
The Woodlands Children's Museum – The museum offers summer workshops in science, coding, filmmaking, animations, Roblox, Minecraft, art, and other activities. Morning and afternoon camps can be combined for a full day of camp.
Ages: 4-10
Location: 4775 West Panther Creek Drive #280, The Woodlands, TX 77381
Website: www.woodlandschildrensmuseum.org/summer-workshops-2023
Education for Tomorrow Alliance (EfTA) – The Youth Leadership Academy offered by EfTA is a week long academy where students will have the opportunity to meet community leaders, develop new leadership and personal skills, explore their strengths, prepare for their future and interact with other students from their community.
Ages: Rising High School Sophomores or Juniors (Students will be 10th or 11th graders in Fall 2023)
Location: Lone Star College Montgomery – Maverick Conference Center, 3200 College Park Dr, Conroe, TX 77384
Website: www.efta-us.org/youth-leadership-academy.html
Camp Invention – Camp Invention is a confidence-boosting STEM summer camp led by qualified local educators where kids build creative inventions and learn problem-solving skills.
Ages: Grades K-6th
Location: Bear Branch Elementary School, 8909 FM 1488 Magnolia, TX 77354
Website: www.invent.org
All-Around Camps
The Woodlands Christian Academy – RISE (Recharge In Summer Enrichment) is back for another summer of academic, athletic, interest-based, and fine arts opportunities during the summer break. The specialized offerings are designed for students to recharge, spiritually, intellectually, creatively, physically and socially.
Ages: Pre-K – 8th grade, special camps for 9th-12th grades.
Location: 5800 Academy Way, The Woodlands, TX 77384
Website: www.twca.net/warrior-life/summer-camps-at-twca
YMCA – The Woodlands YMCAs offer a Summer Day Camp and a Summer Sports Camp.
Ages: Day Camp 5-11 & 12-15, Sports Camp 6-11
Locations: Shadowbend YMCA – 6145 Shadowbend Pl, The Woodlands, TX 77381, Branch Crossing YMCA – 8100 Ashlane Way, The Woodlands, TX 77382.
Website: www.ymcahouston.org/program-registration
Sunny Dayz – Sunny Dayz Camp, offered by The Woodlands Township, provides a full day of fun, field trips, friends, swimming, STEM, and more. Teen Only Camps also available. Campers will need to bring a healthy lunch, two snacks, closed-toed shoes, a refillable water bottle, and wwimsuit and towel for Swim Day.
Ages: 6-15, Counselor-In-Training Program (Bear Branch Only): 13 to 17 years old
Locations: Bear Branch Recreation Center, 5310 Research Forest Drive, 77381. Rob Fleming Recreation Center, 6464 Creekside Forest Drive, 77389.
Website: www.thewoodlandstownship-tx.gov/734/Sunny-Dayz-Camp
Camp Fun Quest – Get set for a kid-approved and jam-packed summer of fun and adventure! Summer will be filled with onsite events, field trips and other special activities under close supervision of trained Fun Quest Staff. Remember your swimsuit and towel on Tuesday, Thursday and Friday. Lunch, snacks and water bottle needed each day. Each week is a new theme from May 30 – August 8.
Ages: 1st – 6th grade
Locations: Oscar Johnson, Jr. Community Center, 100 Park Pl, Conroe, TX 77301. Conroe Activity Center, 1204 Candy Cane Ln, Conroe, TX 77301.
Website: www.cityofconroe.org/departments/parks-recreation/after-school-camps/fun-quest
Camp Cooper – Camp Cooper is designed to spark the imagination and engage the intellect while offering an equally important dose of fun and physical activity. The hallmarks of Camp Cooper include hands-on and collaborative educational activities, a wide variety of games and play, and small camp groups led by fun and caring counselors. The camps offer a wide variety of topics such as chess, drama, STEM, and sports activities. 
Ages: Rising Kindergarten – 5th grade
Location: The John Cooper School, 1 John Cooper Dr, The Woodlands, TX 77381
Website: www.johncooper.org/campus-life/summer-programs/camp-cooper
UPDATED: May 11, 2023 at 11:26 am.