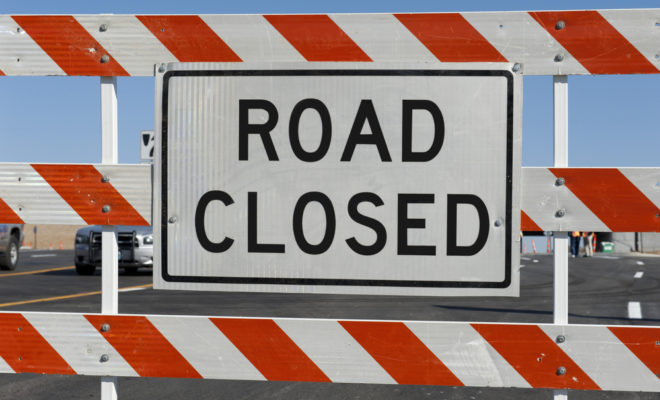 News
Tamina Road, I-45 Northbound Service Road Repairs Start July 29
By |
SHENANDOAH, TX – The City of Shenandoah has announced that beginning at 9:00 p.m. Monday, July 29, the northbound I-45 service road will be closed at Tamina Road and will reopen at 5:00 a.m. Tuesday, July 30.
The closure is necessary to safely complete repairs to a water valve located in the intersection. The repair is expected to take at least two days. All lanes will be restored to normal traffic patterns at 5:00 a.m. each morning of the repair and the repair area covered with metal sheets until completed. The closure and reopening process will continue until the repairs are completed.
From 9:00 p.m. to 5:00 a.m., no northbound traffic will be allowed from the northbound I-45 and Tamina Road intersection. Traffic needing to proceed north on the service road will have to detour by going east on Tamina to David Memorial, turning left and proceeding north to Ed English or Shenandoah Park where a left turn will take drivers back to the service road and entry to the freeway. Neither U-turn on the I-45 service road is impacted by the detour.
Impacts by Direction:
Northbound traffic on the service road – To continue northbound past Tamina Road, you will be detoured: right onto Tamina, left at David Memorial, left on Shenandoah Park or Ed English to return to the service road. Westbound or left turn traffic onto Research Forest will not be affected. The U-turn will remain open.
Westbound traffic on Tamina Road will continue on Tamina Road but the northbound turn lane at the service road will be closed. The southbound turn will not be affected.
Eastbound traffic on Tamina is unaffected. The northbound turning lane will be closed. To go north, use the David Memorial detour to Ed English or Shenandoah Park.
Southbound traffic on the service road is unaffected; the U-turn remains open.
Source: City of Shenandoah