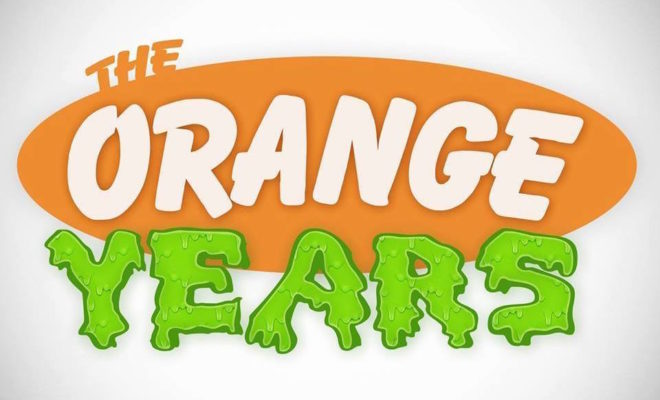 entertainment
Get Slimed by The Orange Years: The Nickelodeon Story Trailer
By |
Using their combined skills in journalism and filmmaking as well as their mutual love for classic Nickelodeon, directors Adam Sweeney and Scott Barber set out to make the documentary film Nickelodeon fans deserve. The childhood friends from The Woodlands grew up watching their beloved shows together and now share a new perspective on Nickelodeon.
The Orange Years journeys behind the scenes of the "kids first" phenomenal programming to chronicle the improbable and unprecedented success of Nickelodeon, straight from the mouths of those who brought the classic shows to us as children. Filled with interviews from the actors, writers, animators, and creators from all your favorite golden age Nick shows, the film highlights the work of visionary Geraldine Laybourne, who was largely responsible for the network's success.
The film has an all-star Nickelodeon cast including Kenan Thompson (All That, Kenan and Kel, Saturday Night Live), Kel Mitchell (All That, Kenan and Kel, Game Shakers), Marc Summers (Double Dare), Larisa Oleynik (The Secret World of Alex Mack), Phil Moore (Nick Arcade), Kirk Fogg (Legends of the Hidden Temple), Danny Cooksey (Salute Your Shorts), and Christine McGlade (You Can't Do That on Television).
More than just a history lesson or a "where are they now?" special, the documentary explores the network's revolutionary approach to storytelling, the impact it had on a generation of youth, and aims to find out of why these shows have stayed in the hearts of so many people.

The trailer debuted live on the Twitch panel at New York Comic Con with directors Scott Barber and Adam Sweeney in attendance.
Watch the trailer of "The Orange Years" here:
The Orange Years: The Nickelodeon Story Teaser Trailer from The Orange Years on Vimeo.
Learn more about #TheOrangeYears on social media:
Facebook: www.facebook.com/TheOrangeYears
Twitter: www.twitter.com/TheOrangeYears
Instagram: www.instagram.com/TheOrangeYears