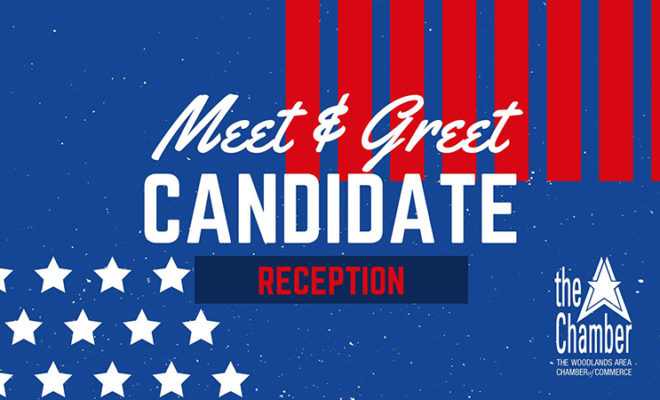 News
The Woodlands Area Chamber of Commerce to Host Meet & Greet for Montgomery County Candidates
By |
THE WOODLANDS, TX – The Woodlands Area Chamber of Commerce will host a meet and greet with candidates seeking public office in Montgomery County on Thursday, October 25 from 5:00 – 7:00 p.m. at Avenida Brazil Churrascaria Steakhouse, located at 1400 Research Forest Drive, Suite 180, Shenandoah, TX 77381.
The Chamber has extended an open invitation to local candidates to meet with community members and business leaders to discuss their views and direction of the county.
The event is free, open to the public and will offer Montgomery County voters an opportunity to meet with candidates, listen to their comments, and ask questions. As an added incentive, The Chamber will offer a complimentary drink to any guest wearing an "I Voted" sticker to the event.
Election Day is November 6, with early voting from October 22 to November 2. For more information about the upcoming Montgomery County elections, visit legacy.mctx.org/election. To learn more about the meet and greet event, or to participate as a candidate, please contact Lupe Cuellar at 281-363-8106 or lupe.cuellar@woodlandschamber.org.
As the largest business organization in the Houston region, The Woodlands Area Chamber of Commerce is committed to advocating for businesses, creating marketing and networking opportunities, serving as a professional and community resource and supporting charitable causes. For more information, please visit www.woodlandschamber.org.