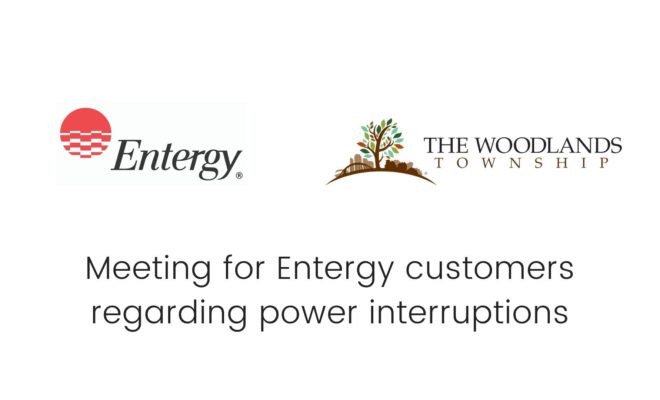 News
Township schedules meeting for Entergy customers regarding power interruptions
By |
THE WOODLANDS, TEXAS – The Woodlands Township has scheduled an opportunity for residents in the Villages of Grogan's Mill, Panther Creek, College Park, Cochran's Crossing, Indian Springs, Alden Bridge and portions of Sterling Ridge to meet with Entergy officials to address concerns regarding power interruptions. The meeting will be held at the Township Town Hall, 2801 Technology Forest Blvd., on Monday, November 5, 2018, from 6 to 7 p.m., in rooms 150-152. Residents should use the Board Chambers entrance to the building.
Entergy officials will provide a brief presentation and then meet individually with customers to address their respective concerns.
"We are glad to be able to create this opportunity for residents to meet with Entergy officials in person and ask questions face to face regarding power interruptions," said Township Chairman of the Board Gordy Bunch.
Affected residents are asked to bring their questions in writing to the meeting if possible.
For additional information, please contact The Woodlands Township at 281-210-3800.