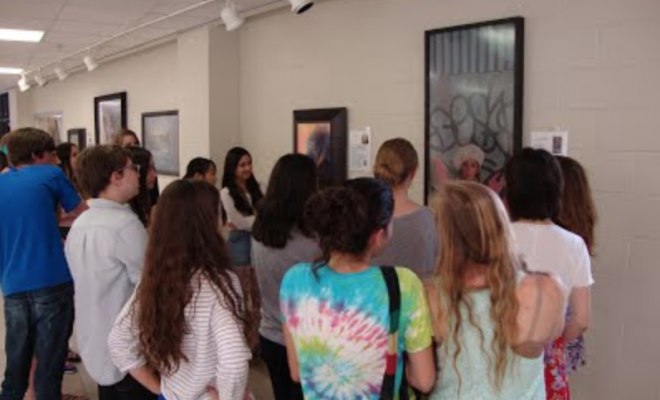 Art & Culture
The Woodlands High School Art Trust Seeks Applications for Art Collection
By |
THE WOODLANDS, TX – The Woodlands High School Art Trust (TWHSAT) of The Woodlands, Texas, is pleased to announce that applications are now open for entry into its collection for 2020.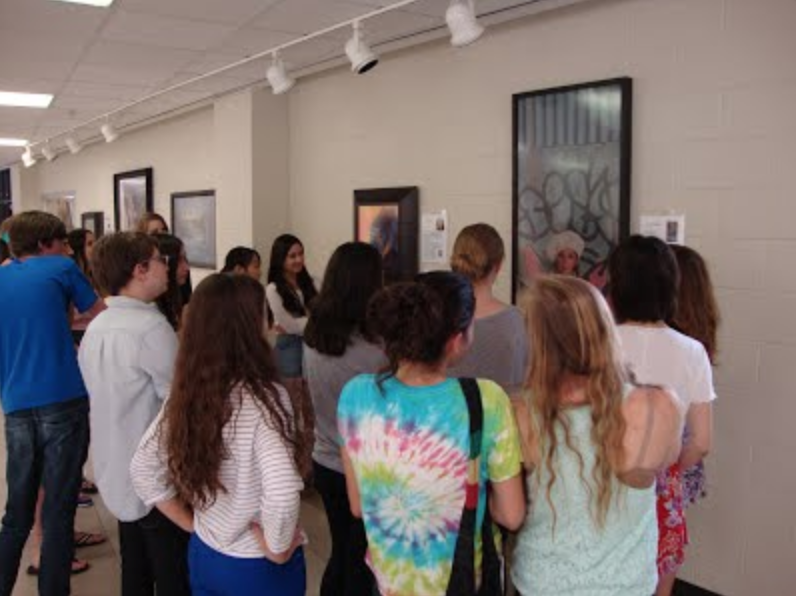 The Art Trust is a 501(c)3 nonprofit organization that supports The Student Art Trust Committee. The student committee is overseeing the application process for Texas juried artists' work, to add to its student-selected and student-purchased professional art collection. The student committee will narrow the submissions to 12 pieces which will be voted on by the entire student body, around 4,400 students. The top choices will be purchased and added to The Woodlands High School Art Collection.
The application deadline is November 8, 2019, and artists are encouraged to submit work they are willing to sell.
Requirements for Submission:
Artwork is limited to drawings, paintings, mixed media, printmaking, photography, and digital media.
Artwork must be able to be hung with appropriate hardware.
Applicants must be a current resident of Texas, a juried artist, and 22 years or older.
Applications are available online at www.twhsarttrust.wufoo.com/forms/qwcx8q31w0z6vn/.
No physical work will be reviewed. Only ONE online submission is permitted per artist. For questions or more information, artists may email twhsarttrust@gmail.com. General questions can be sent to twhsat@gmail.com.
To learn about the collection, please visit www.twhsat.org.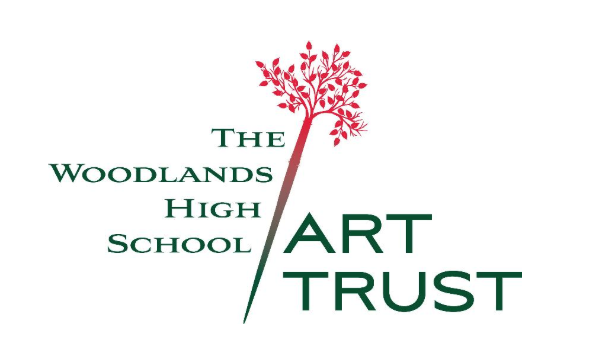 In 2011, The Woodlands High School students began the process of forming a permanent art collection. Funds from the Homecoming Dance were used to purchase 5 pieces of art from a pool of submitted artworks by established artists. Each student in the school voted on the submitted works, thus the collection is truly student-selected and student-purchased. This process has been repeated every year for the past 9 years. The Woodlands High School Art Trust was established to assist the students in this process and to organize and maintain this collection. Currently, the collection is comprised of 44 pieces by Texas artists:
Marjon Aucoin, Kelsey Baker, Steve Basham, Bill Bass, Karen Calhoun, Dandee "Warhol" Danao, Kelley Devine, Daniel Elliott, Kaytee Esser, Valerie Fowler, Raul Gonzalez, Jenny Granberry, John Guiney, Carolyn Hancock, Charlie Hardwick, Stuart Hausmann, Carol Hayman, Sherry Hogan, Julie Howard, Cindy James, Iwona Jankowski, Lauri Garcia Jones, Tyler Kay, Debra Latham, MaryAnn Lucas, James "JB" Manning, Vickie McMillan, Shayne Murphy, Kia Neill, Kevin Peterson, Vivian Quevendo, Debra Riley, Chancellor Roberts, Tamara Robertson, Ryan Runcie, Todd Stevens, Theresa Thornhill, Charles Wallis, and Nancy J. Wood.
The collection also includes works by Terry Crump, Kathryn Rabinow, and Ryan Runcie that travel to both campuses and the junior high feeder school.
The collection not only exposes students, faculty and visitors to artwork on a daily basis but also strives to enrich curriculum in areas such as language arts and social studies. Over the past year several area elementary schools have brought their students to The Woodlands High School school to experience the collection through tours lead by high school students. For more information on TWHSAT, please visit www.twhsat.org.
Source: The Woodlands High School Art Trust