News
The Woodlands Methodist School Celebrates Inaugural 8th Grade Graduation Class
By |
THE WOODLANDS, TX – The Woodlands Methodist School celebrated their first graduating class of 8th grade students.  Graduation was held May 30 at 2:00 p.m. in Robb Chapel of The Woodlands United Methodist Church.
While the school has enjoyed an accredited preschool and lower school for many years, it was expanded to include a fully accredited 8th grade at the beginning of the 2018 – 2019 school year. The program provides a challenging academic standard. Along with rigorous academics including Pre–AP classes and high school level French and Spanish, the students can choose from a variety of electives such as band, choir, art, robotics and competitive athletics. Students can also serve on the student council and qualify for the National Jr. Honor Society.
Twenty-five students graduated in this inaugural class with 6 of the students having attended the school since their preschool days. While their high school choices are varied, at The Woodlands Methodist School they enjoyed an exceptional education in a Christian environment that has prepared them for the challenges of their next educational endeavors.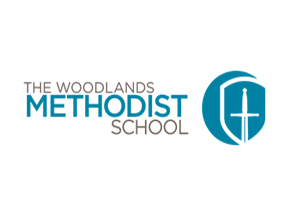 The Woodlands Methodist School provides a joyful, Christian education through which children develop a lifelong love of learning, pursue excellence, and positively impact the world. Learn more at www.twmschool.org.