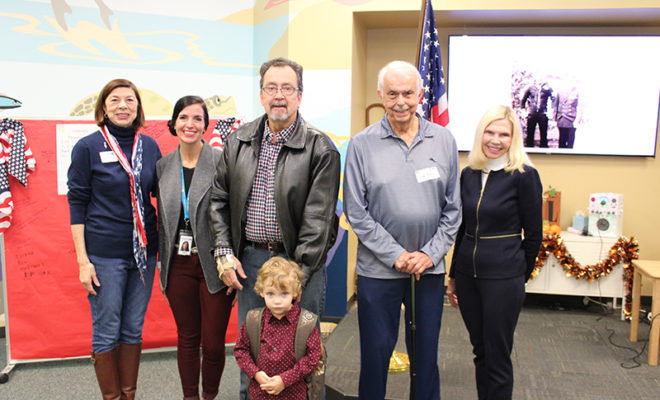 Events
The Woodlands Methodist School Hosts Veterans Day Lunch & Concert
By |
THE WOODLANDS, TX – On Friday, November 9th, The Woodlands Methodist School (TWMS) hosted its annual Veterans Day lunch. Friends and family members who have served in the armed forces and veterans from The Woodlands United Methodist Church were invited to join TWMS for lunch and a Patriotic concert. TWMS had over 90 veterans attend.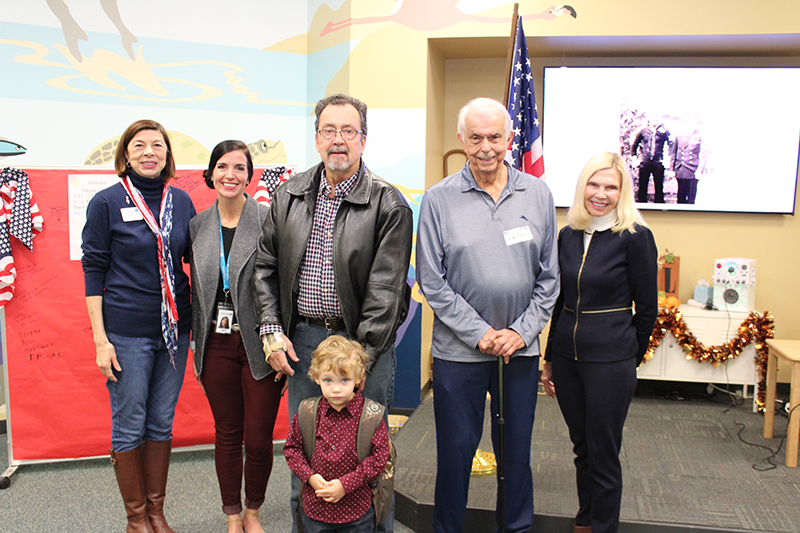 Following the luncheon, the 4th grade class hosted a patriotic musical, "America, My Home" in honor of our veterans in the Sanctuary at The Woodlands United Methodist Church. The musical included informative narration and songs such as "The Star Spangled Banner" and "America the Beautiful." It also included our state song, "Texas, Our Texas" in honor of the state we call home. Veterans were recognized and honored for their service to our great country.
The Woodlands Methodist School provides a joyful, Christian education through which children develop a lifelong love of learning, pursue excellence, and positively impact the world. As an outreach ministry of The Woodlands United Methodist Church, TWMS adheres to these core beliefs: win people to Jesus Christ, disciple them in faith, and help those in need. The school believes each individual is created by God as a unique and special person with the potential to grow and learn and celebrates the unique learning potential of each child. For more information, visit www.twmschool.org.