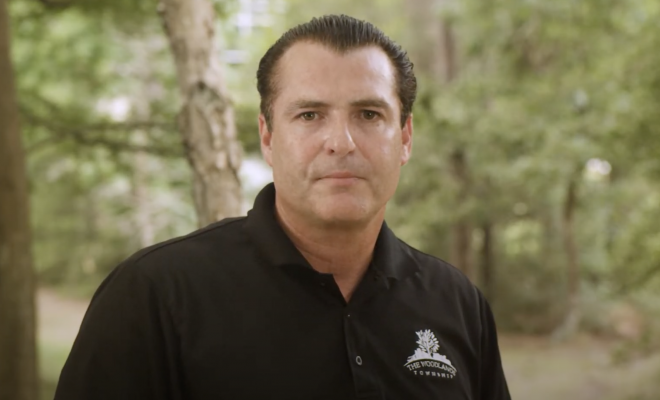 News
Township Chairman Bunch discusses Hospital Capacity in Good Shape
By |
With recent escalating numbers of positive cases of COVID-19 in the area, Township Chairman Gordy Bunch discusses hospital capacity in The Woodlands area. The video can be watched below and here.
The Woodlands and Harris County has sufficient capacities, according to the SouthEast Texas Regional Advisory Council (SETRAC) that monitors hospital capacity on a daily basis.  
SETRAC keeps up with the following information relating to COVID-19: COVID Related Census, COVID Tracker, General/ICU Bed Usage, Hospital/COVID Census and Ventilator Usage. View the charts here.
For more information, visit our Daily Hospital Usage webpage.
On Monday, July 27, The Woodlands Township shared the following COVID-19 Case Updates.
Montgomery County COVID-19 Case Count increases by 183 positives
Montgomery County Public Health District, in conjunction with the Montgomery County Office of Homeland Security and Emergency Management, is saddened to confirm an additional death related to COVID-19. A woman in her 70s from Spring died in the hospital. She had co-morbidities in addition to testing positive for COVID-19. They offer condolences to her family at this difficult time.
TOTAL cases of COVID-19 increased by 183 to 5,780 since Friday's report (7/24).
ACTIVE cases of COVID-19 increased by 58 to 2,597 since Thursday's report (7/23).
65 residents are known to be in the hospital, as a result of contact investigations. Contact investigations have not been initiated on all reported cases.
3,024 people have clinically recovered.
Take steps to slow the spread of COVID-19 in our community.

Have questions? Please go to https://mcphd-tx.org/ and scroll down to the FAQs.
You can find more information on the SETRAC website, setrac.org. You can view the list of case-by-case updates on the MCPHD website here: https://mcphd-tx.org/coronavirus-covid-19/confirmed-cases/. You can refer to the dashboard here: https://coronavirus-response-moco.hub.arcgis.com/.
Just a reminder, online registration is now available for COVID-19 testing through the MCPHD/MCHD voucher program. Click on "Need to be tested?" on mchd-tx.org or mcphd-tx.org and follow the instructions. Please note, the COVID-19 Call Center's number has changed to 936-523-3916. It is open Monday through Friday, 8 a.m. to 4 p.m.
Harris County COVID-19 Case Count
Harris County Public Health (HCPH) publishes their daily case count, combined with the City of Houston's daily case count, here. Cases by zip code in Harris County can be found by clicking on areas of the map.

The Village of Creekside Park is located in two zip codes: 77375 and 77389, and these also include Magnolia, Augusta Pines/Auburn Lakes/West Rayford Road in northwest Harris County. Today, Harris County is reporting zip code 77375 has 431 confirmed positive cases with 189 active cases, and 77389 has 244 confirmed positive cases with 71 active cases.
Township's Coronavirus Page
The Woodlands Township's COVID-19 page can be found at www.thewoodlandstownship-tx.gov/covid19. This page features Montgomery and Harris county hubs, community resources and news from the Federal Government and the CDC. It also includes the latest news from the Township, partner agencies, important links, FAQs, live Twitter feeds and more.
View more updates at https://www.thewoodlandstownship-tx.gov/civicalerts.aspx?AID=3165
Source: The Woodlands Township