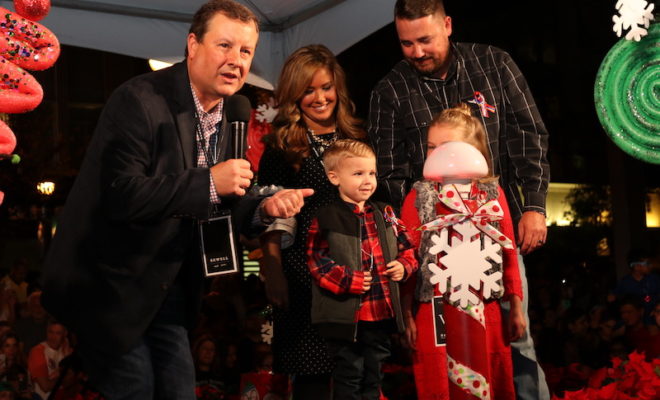 Events
Tree Lighting at Market Street in The Woodlands
By |
Every year, Market Street in The Woodlands hosts "Market Street in Lights" where a special child or deserving family help flip the switch to light the shopping, dining and entertainment destination's 70-foot Christmas tree.
Watch what happened where Hello Woodlands captured moments from the event:

The event was held on Thursday, November 16 where the Belcher family of Montgomery, known for donating "Parker's Packages" in memory of their youngest son, were selected and on stage as the "Lighting Luminary" to illuminate Market's Street's giant Christmas tree and launch its amazing, three-minute light show synchronized to signature holiday songs.
Learn more about the Belcher family and their story here.
Watch the entire event, captured LIVE by Hello Woodlands:
Part 1:

Part 2:

Part 3 (with Tree Lighting):

The Market Street in Lights celebration also included musical entertainment, magic elves and carriage rides.
Discover upcoming events at Market Street this holiday season.
View more videos and photos from Market Street in Lights on the Hello Woodlands Facebook page!