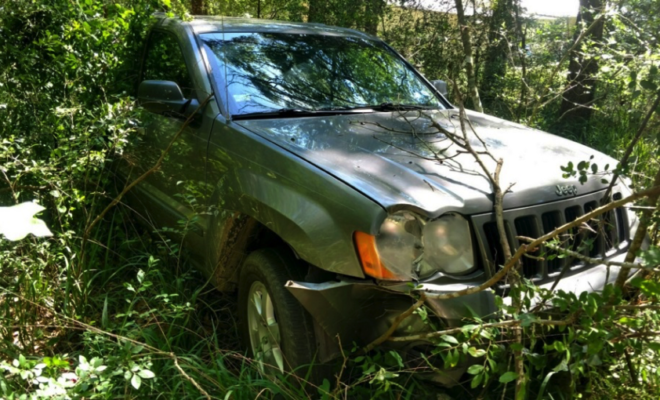 News
Two Pursuits Two Arrests in Precinct 5
By |
On May 25, 2017, the Montgomery County Precinct 5 Constable's Office was involved in two high speed pursuits resulting in two felony arrests and several more charges.
Precinct 5 Constable's Office attempted to make a traffic stop on a Jeep Laredo that could not maintain a single lane of traffic. Instead of stopping the driver decided to speed up in an attempt to evade deputies. The Jeep entered Waller County and went down a dead end road, attempting to drive through a residential yard when it struck a tree and came to a stop.
After a brief foot chase Johnny Figueroa, 35 was taken into custody. Upon inventory and search of the vehicle deputies found 26.3 grams of Methamphetamine, 3.9 grams of Cocaine, 3.1 grams of mushrooms and a pistol. Figueroa was arrested for 4 counts of Manufacture and Delivery of a Controlled Substance, Unlawful possession of a firearm by a felon, evading arrest and detention, and a parole warrant.
Later that evening, Precinct 5 Deputies went to stop a vehicle for speeding in the Turtle Creek Subdivision in Magnolia. The driver of the vehicle accelerated and ran from deputies at a high rate of speed. The pursuit went for a couple miles with the vehicle cutting through the Exxon gas station parking lot at Nichols Sawmill and Butera. The pursuit ended just moments after that on Butera Road in Magnolia. Kristopher Edwards, 17, was arrested for evading arrest and detention in a motor vehicle. When deputies asked him why he ran he said because he didn't want to get his moms vehicle towed.
Source: Chief Chris Jones, Montgomery County Pct.5 Constable's Office