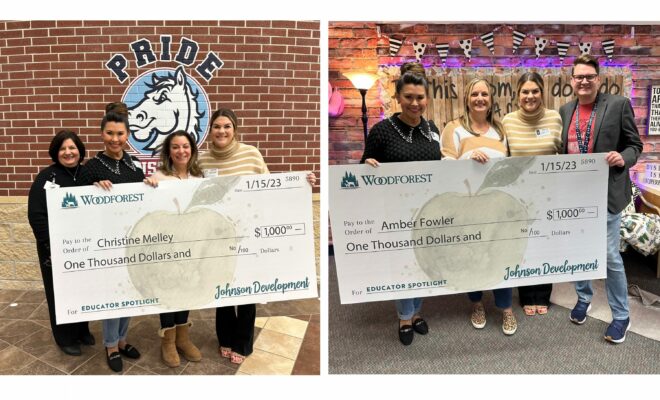 Lifestyle
Woodforest Awards $2,000 to Local Teachers
By |
MONTGOMERY COUNTY, TX – Woodforest has granted two teachers $1,000 each as winners of the community's Educator Spotlight Awards.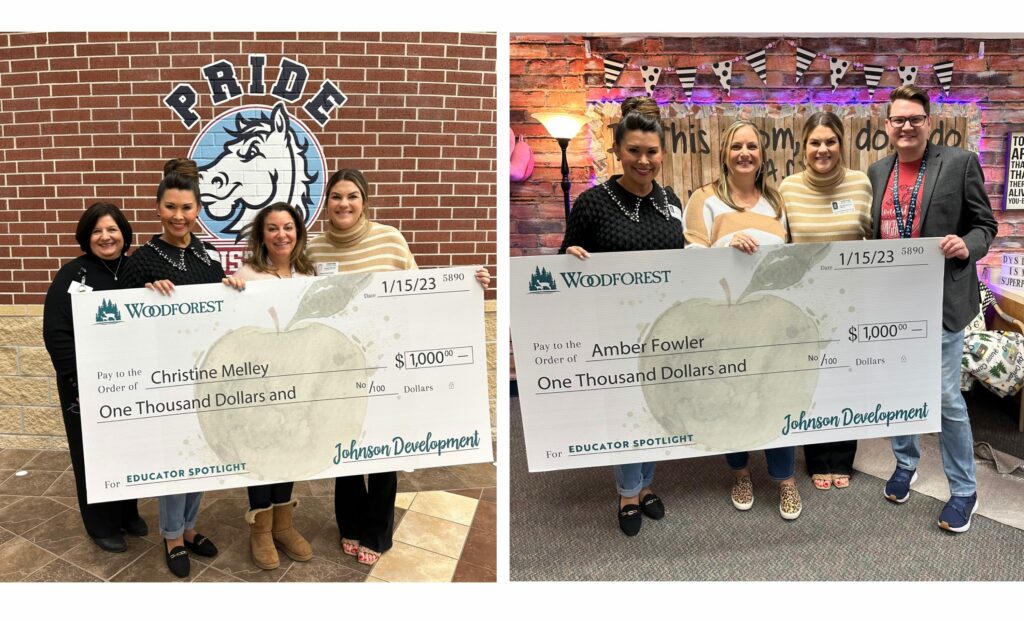 The first two of an eventual eight awards that will be given out this year went to Amber Fowler, a dyslexia specialist at Lone Star Elementary in Montgomery Independent School District and third-grade teacher Christine Melley at Conroe Independent School District's Stewart Elementary in Woodforest. The Educator Spotlight Awards recognize teachers and staff members at schools serving Woodforest. Nominations are taken from residents.
Two sets of parents nominated Fowler, calling her an advocate for her children.
"I tell kids that they struggle because their brain is different and I try to teach them how to advocate for themselves," Fowler said. "For so long, dyslexia was a taboo topic, with people just saying these kids were lazy or not trying. That's simply not true."
Fowler says she's going to use her $1,000 award to purchase items to help kids continue to learn.
"There's a game I've wanted to get for the kids, but it's pretty expensive," she said. "Now, I'll be able to get that and other tools to help the kids.
"This nomination totally surprised me," Fowler said. "I love my kids and love my parents. I'm so thankful they value me and their kids' education."
Despite this being Melley's first year as a full-time teacher, she is already making a difference and helping students — particularly with reading, her nomination reads.
"Anyone can learn to enjoy reading; it's finding the genre/topic that students find challenging and engaging," Melley said.
She works one-on-one with students to help them find their interests and sets up a book club-like experience where they discuss the book they just read. She plans to use her award to add more books in a variety of topics to further engage her students.
"I am extremely grateful to have been nominated and humbled for winning as I work with a great team of energetic teachers who all share the passion for helping students learn that I do," Melley said. "On behalf of my students who will be benefitting from this award, I want to say, 'Thank You' to everyone who nominated any teacher for this award."
Woodforest is announcing new winners each quarter, with the next awards planned for April. The community is zoned to Lone Star Elementary, Oak Hills Junior High and Lake Creek High School in Montgomery ISD and Stewart Elementary, Peet Junior High and Conroe High School within Conroe ISD.
One of the nation's top-selling master-planned communities, Woodforest offers homes priced from the low $300,000s to more than $1 million. Woodforest is located about seven miles west of Interstate 45 and approximately 5 miles north of The Woodlands. Learn more at www.woodforesttx.com.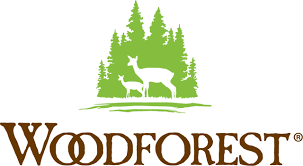 Woodforest, a project of Johnson Development Corp., is a 3,000-acre master-planned community surrounding Woodforest Golf Club, one of the top-ranked daily-fee golf courses in the Houston area. The development offers a broad array of housing choices and prices — luxury homes, patio, townhomes, and custom homes priced from the $300,000s to more than $1 million — targeted to lifestyle-oriented buyers. Woodforest is slated for more than 5,000 homes and a full complement of amenities, retail and commercial properties. One of the nation's top-selling master-planned communities, Woodforest is five miles north of The Woodlands and six miles south of Conroe. Convenient access just seven miles west of Interstate 45 is provided by Fish Creek Thoroughfare, a major north/south thoroughfare connecting Conroe in Montgomery County and Tomball in Harris County. For more information, visit www.woodforesttx.com or call 936.447.2800.
Johnson Development is a nationally recognized, award-winning residential and commercial land development company. Now celebrating 48 years, the company has set the standard for successful master-planned communities in Houston, Atlanta, Austin, Dallas-Fort Worth and other markets around the country. Johnson Development's impressive collection includes the Houston-area communities of Riverstone, Sienna, Woodforest, Cross Creek Ranch, Grand Central Park, Veranda, Harvest Green, Imperial, Edgewater, Cross Creek West, Jordan Ranch and Tuscan Lakes. The company also is developing Viridian and Trinity Falls in Dallas-Fort Worth, Lake Arrowhead in Atlanta, and Bryson in the Austin-area. An affiliate of Johnson Development — Johnson Development Services — manages development of boutique communities within the Johnson portfolio, including Amira and Candela. For more information on Johnson Development, visit www.johnsondevelopment.com.