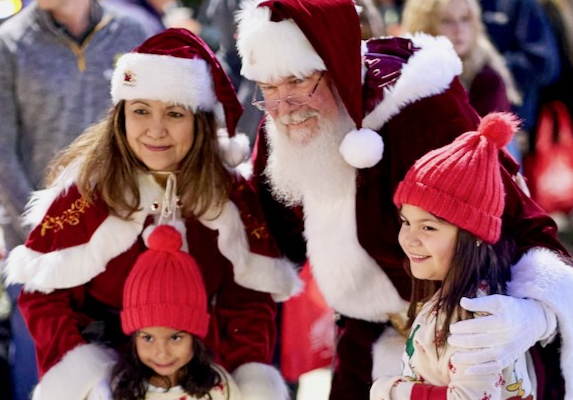 entertainment
Woodforest Plans Holiday Block Party Dec. 9
By |
MONTGOMERY, TX – Businesses in Pine Market in Woodforest will be taking their goods and services outdoors 5-8 p.m. on Friday, December 9, for the Deck the Pines Block Party at 885 Pine Market Ave.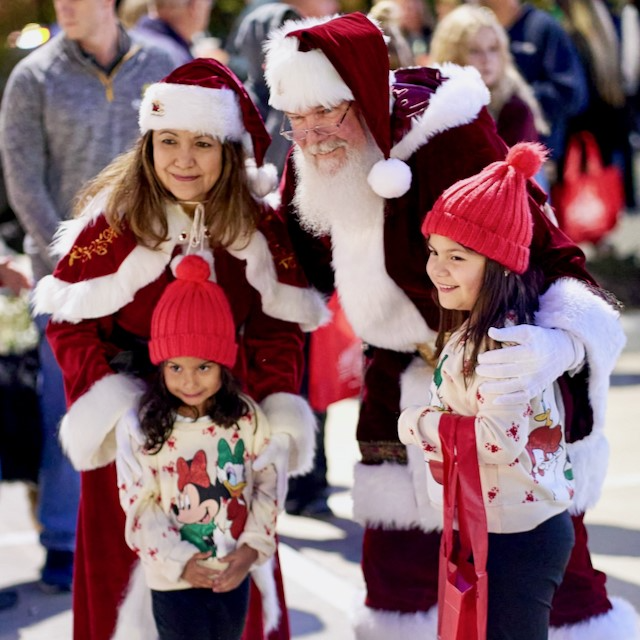 The event, hosted by the Woodforest Commercial Association, will be a showcase of what has opened at Pine Market, the 40-acre commercial district of Woodforest, and other businesses in the surrounding area. Many of the businesses will have coupons, discounts and giveaways. Harvest Market and Wister's Bar & Grill will have live music. Beerforest will have samples of wine and beer, and WO Sushi will have sushi samples and drink specials. Bonjour Belle Salons will also have wine tastings and Diva Boutique & Gifts will be serving champagne.
There will be plenty of activities for children as they await their chance to talk with Santa. Adventure Kids will have a craft table and Luv Coffee will be giving out coloring sheets. Pine Market will provide a cookie-decorating station, bounce houses, juggling elves, face painters and a DJ. There will also be a cookie-decorating station and Clean Juice will have a balloon artist. Woof Gang Bakery & Grooming will be handing out treats for the well-behaved pups in attendance and wassal for their owners. In addition to taking pictures with two- and four-legged eventgoers, Santa also will help light the 30-foot Christmas tree.
"There's going to be something for everyone," said Woodforest Marketing Director Natalie Rosser. "Plus, with so many new businesses open in Pine Market, this year's tree lighting event will be even larger than last year's. Pine Market is the village center of Woodforest, and this event is an example of the type of community-building events we hope to host there."
Admission to Deck the Pines is free.
Homes in Woodforest are priced from the $300,000s to more than $1 million. Learn more at www.woodforesttx.com. For details on Pine Market, visit www.pinemarkettx.com. Specific information about Deck the Pines and a list of all the participating businesses can be found at www.pinemarkettx.com/deck-the-pines.
Woodforest, a project of Johnson Development Corp., is a 3,000-acre master-planned community surrounding Woodforest Golf Club, one of the top-ranked daily-fee golf courses in the Houston area. The development offers a broad array of housing choices and prices — luxury homes, patio, townhomes, and custom homes priced from the $300,000s to more than $1 million — targeted to lifestyle-oriented buyers. Woodforest is slated for more than 5,000 homes and a full complement of amenities, retail and commercial properties. One of the nation's top-selling master-planned communities, Woodforest is five miles north of The Woodlands and six miles south of Conroe. Convenient access just seven miles west of Interstate 45 is provided by Fish Creek Thoroughfare, a major north/south thoroughfare connecting Conroe in Montgomery County and Tomball in Harris County. For more information, visit www.woodforesttx.com or call 936.447.2800.
Johnson Development is a nationally recognized, award-winning residential and commercial land development company. Now celebrating 47 years, the company has set the standard for successful master-planned communities in Houston, Atlanta, Austin, Dallas-Fort Worth and other markets around the country. Johnson Development's impressive collection includes the Houston-area communities of Riverstone, Sienna, Woodforest, Cross Creek Ranch, Grand Central Park, Veranda, Harvest Green, Imperial, Edgewater, Cross Creek West, Jordan Ranch and Tuscan Lakes. The company also is developing Viridian and Trinity Falls in Dallas-Fort Worth, Lake Arrowhead in Atlanta, and Bryson in the Austin-area. An affiliate of Johnson Development — Johnson Development Services — manages development of boutique communities within the Johnson portfolio, including Amira and Candela. For more information on Johnson Development, visit www.johnsondevelopment.com.