Business
Woodlands Chamber Annual Meeting and Awards Luncheon to be held Sept. 17, 2021
By |
THE WOODLANDS, TX – The Woodlands Area Chamber of Commerce is planning the 2021 Annual Meeting and Awards Luncheon, to be held on Friday, September 17th, 2021 at The Crowne Plaza Hotel Shenandoah – The Woodlands, from 11:00 a.m. to 1:00 p.m.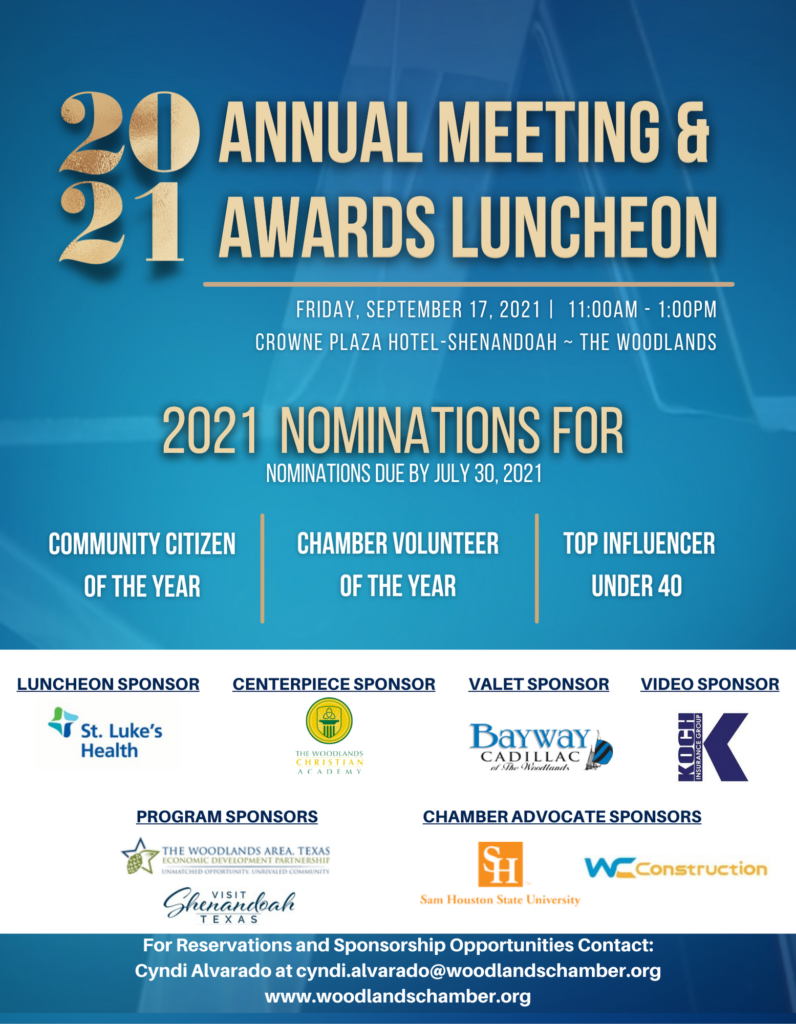 The Annual Meeting & Awards Luncheon recognizes member anniversaries, Board Members, Team Leaders, The Annual Diplomat of the Year, Community Citizen of the Year, Chamber Volunteer of the Year, Top Influencer Under 40, Chairman's Award and a special Legacy Award Recipient. The presentation of the awards will follow the presentation of The Chamber's Annual Report while guests enjoy a seated lunch.
"This event always provides a great opportunity to connect with our long-standing members that have been supporting the efforts of The Chamber over the course of 20-40 years," said Cyndi Alvarado, VP of Membership at The Woodlands Area Chamber of Commerce. "Their dedication and commitment to our business community is what makes The Woodlands Area such a vibrant place to do business."
Nominations are currently being accepted and the winners will be announced at the luncheon. Deadline to nominate is July 30, 2021. Tickets are available for $600 for a Corporate Table of eight and $75 for Individual Members. Guest tickets are also available for $100. Additionally, sponsorship opportunities are available for company visibility.
"When the world has you down, you can always count on this community to show up and remind you what an amazing place it is! It is such a joy to hear from community members as they nominate others for the various awards by describing the commitment to, and amazing work that is being done by individual members to help move both our community and Chamber forward," said Courtney Schweitzer of The Kimball Group Insurance.
The planning committee has been hard at work to bring you this exciting event. Nominations are being accepted at: https://bit.ly/3p1wUBG.
For additional event information contact Cyndi Alvarado at cyndi.alvarado@woodlandschamber.org.
The Woodlands Area Chamber of Commerce is located at 9320 Lakeside Blvd, Suite 200, The Woodlands. Follow their Facebook page for up to date information on this event and other opportunities to engage in the community at www.facebook.com/TheWoodlandsAreaChamber.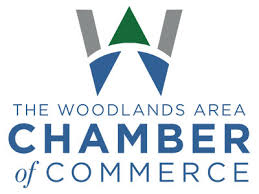 The Woodlands Area Chamber of Commerce is greater Houston's largest business association representing the interest of 1,500 local employers since 1978. Learn more at www.WoodlandsChamber.org.