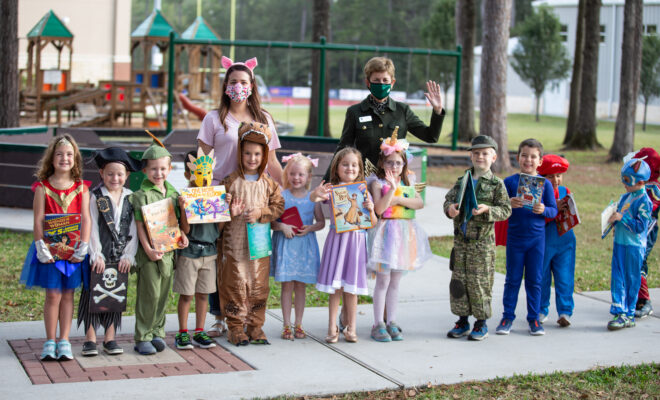 Photo Credit: The Woodlands Christian Academy
News
Woodlands Christian invite parents on campus for Storybook Parade
By |
On Friday, October 23, The Woodlands Christian Academy's lower school hosted a Storybook Parade. This annual event is in line with the school's philosophy of fostering a love of reading from a young age. After months of restrictions due to COVID-19, Woodlands Christian invited parents of Pre-K and Kindergarten students to participate in this annual tradition. With a 40-acre campus, parents had plenty of room to space out in the open courtyard. The drumline led the way, with Pre-K and Kindergarten students and staff following, dressed as characters from their favorite books. The students marched along the school campus as families cheered them on.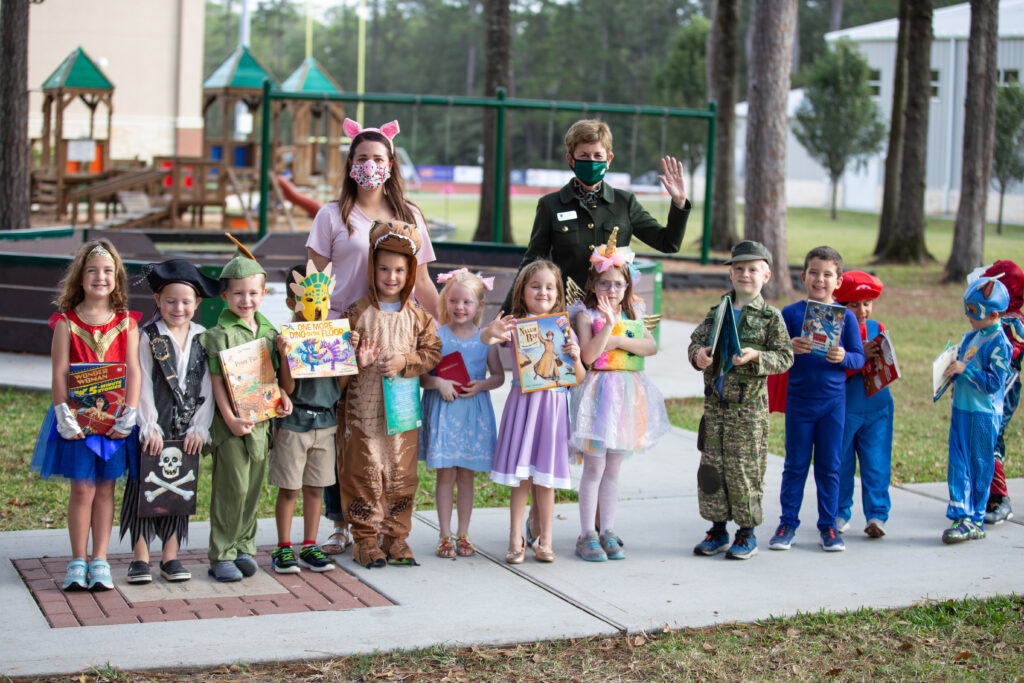 Kindergarten teacher, Mrs. Jordan Barton, who was dressed as one of the "Three Little Pigs" said, "Our Storybook Parade is one of my favorite events on campus. The excitement the kids have talking about what character they are going to be all week is so fun to see! Having parents on campus and watching the students light up as they walk by their families and the rest of our lower school community made the event extra special."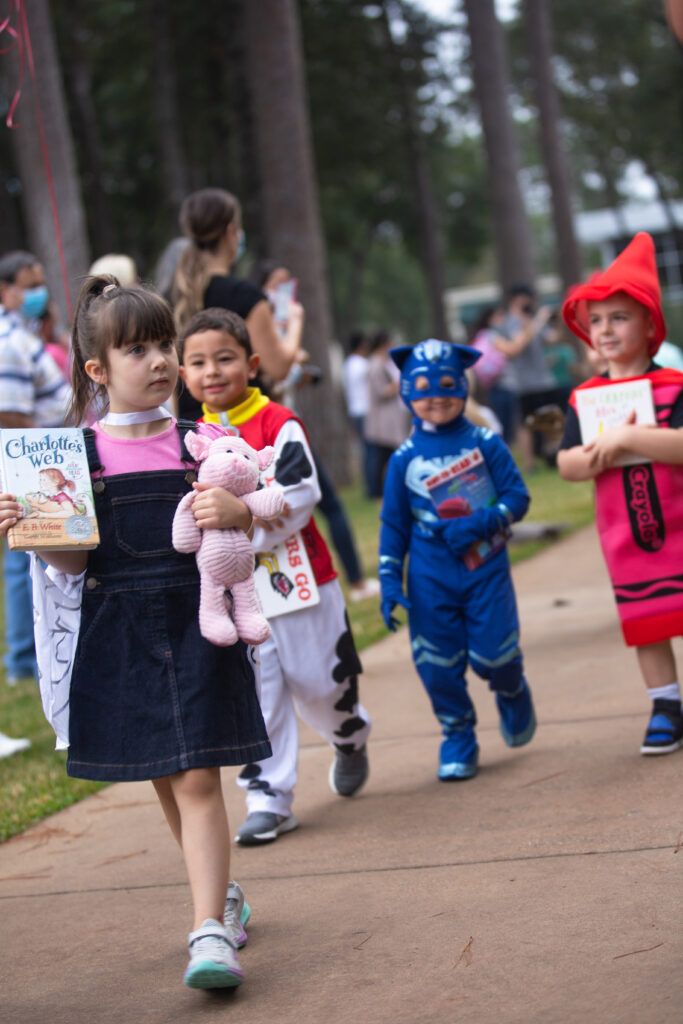 Woodlands Christian offers a rigorous academic program with an individualized teaching approach. Small class sizes and a large campus make social distancing possible. Woodlands Christian is now enrolling grades PreK – 12th for the 2021-2022 school year. For more information visit twca.net.
Source: The Woodlands Christian Academy
Advertisement