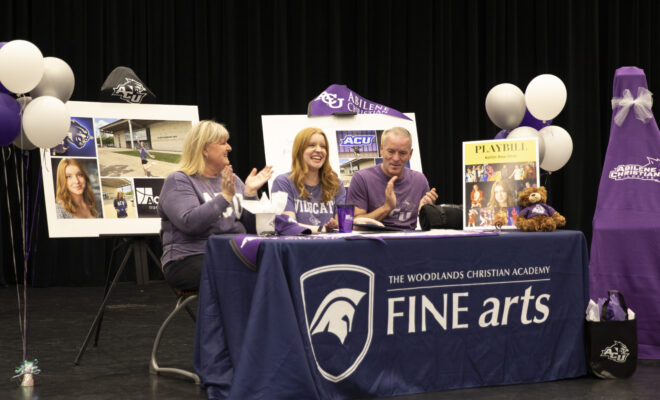 Art & Culture
Woodlands Christian Senior Signs with Abilene Christian University Musical Theatre Program
By |
THE WOODLANDS, TX – The Woodlands Christian Academy held its Fine Arts College Signing Day for the Class of 2023, and it was a momentous occasion for Kaitlyn Olson who signed with Abilene Christian University. Theatre teacher, Palvin Williams, welcomed everyone to the event and thanked the administration, faculty and staff for their support of Fine Arts.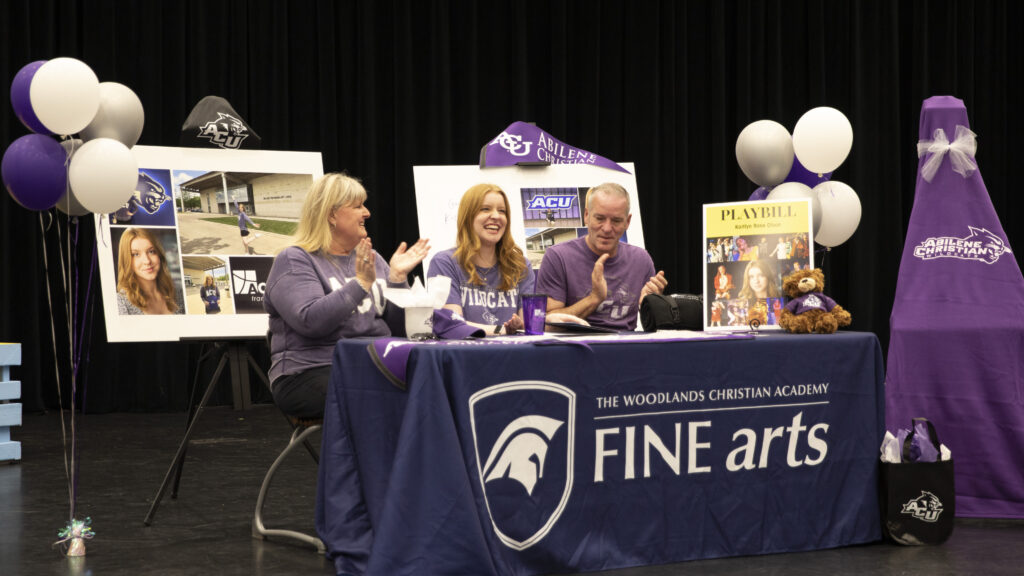 Kaitlyn Olson has been a part of the TWCA for the past two years, and has made a significant Impact on the theatre program. She has performed in two musicals, as Sharpe in last year's production of High School Musical and Ms. Hannigan in this year's production of Annie. She has also been a member of the dance program, one-act play competition, broadcast team, and improv team.
Kaitlyn has been accepted into the ACU musical theatre program, which offers a life-changing, studio-intensive program rooted in Christian values. In addition to the musical theatre program, Kaitlyn plans to major in broadcasting and participate in the Tepper Semester, which will allow her to study in NYC through a residency program with Syracuse University's Department of Drama. The ACU Theatre program is competitive, accepting only 12 incoming students each fall, making Kaitlyn's acceptance quite the achievement.
"We wish nothing but the best for you, Kaitlyn," said Williams. "We look forward to hearing about all the good things that you will do in the next stage of your journey."
The signing day event concluded with a prayer by Phil Sweger, the Director of Fine Arts. Woodlands Christian sees Fine Arts as a vital component of the school's mission in developing well-rounded students. The Fine Arts department has experienced tremendous growth over the last year and is in the middle of a capital campaign for a new Fine Arts Educational Building & Outdoor Amphitheater. Woodlands Christian is now enrolling grades PreK – 12th for the 2023-2024 school year.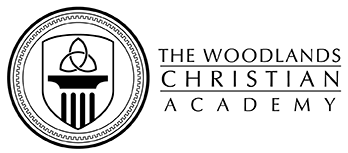 The Woodlands Christian Academy is an independent, Christ-centered college preparatory school that integrates learning with Biblical faith and spiritual growth, and challenges students to reach their highest potential – intellectually, creatively, physically and socially – for the glory of Jesus Christ. For more information visit twca.net.