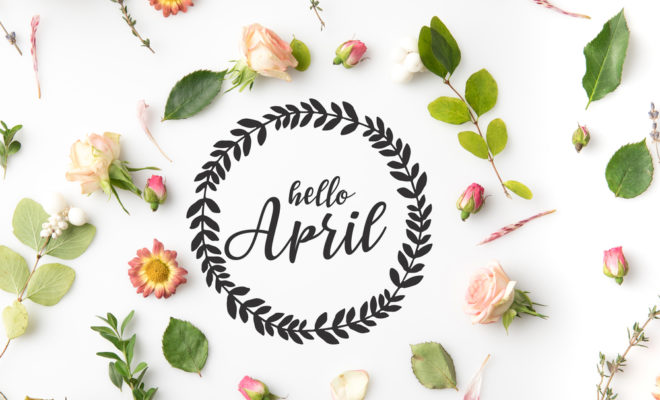 Calendar
31 Things to Do in April 2023
By |
Hello Woodlands' "31 Things To Do" monthly guide highlights events, activities, and things to do this April in The Woodlands and Montgomery County area PLUS ways to give back and support local. Be sure to check back on Hello Woodlands for updates and events!
APRIL 2023
FEATURED EVENTS
April 2023 – Classes and Programs at Canopy Cancer Survivorship Center – Canopy is a cancer survivorship on the campus of Memorial Hermann The Woodlands Medical Center. Canopy is open to men and women, no matter where you were treated, and for any kind of cancer. If your life has been impacted, whether you were the patient or the caregiver, you have a safe haven at Canopy. Events are virtual, in person, and hybrid, and include Yoga, Breast Cancer Support Group, The Keyes Ingredients healthy nutrition class, Gentle Barre, Bible Study, and more! Learn More
1st Monday of each Month – Cancer Orientation for New Survivors & Caregivers at 12 p.m.
1st Wednesday of each Month – Head and Neck Cancer Support Group at 3-4 p.m.
April 11 – H-E-B Chef Cooking Connection "Pasta! Pasta! Pasta!" from 2 to 4 p.m.
Every 3rd Tuesday Afternoon – Grief Support at 2 p.m.
April 19 – Cancer Education Lecture Series at 12 p.m.
April 27 – Cancer Support Group: Communication for Stronger Relationships at 1 p.m.
April 3, 2023 – Keep Tech in Check Presentation – Are your kids safe online? Do you know what to look for in today's language? Join the Montgomery County Hispanic Chamber on Monday, April 3 for a special presentation by Titiana Jordan, Chief Marketing Officer and Chief Parent Officer of Bark Technologies, an online safety company that helps keep kids safe online and in real life. All are welcome! Register today for the free event here.
April 6, 2023 – Rock the Row – Join The Howard Hughes Corporation for Rock The Row April 6, 2023 from 7 to 9 p.m. at the Hughes Landing Band Shell. Experience Hughes Landing on scenic Lake Woodlands with live music Thursday evenings! Enjoy live music, happy hours & specials at Restaurant Row. Don't forget to bring blankets and lawn chairs. Learn more and view performing artist lineup at www.bit.ly/RocktheRow2023
April 8 & 9, 2023 – Easter at The Woodlands Methodist Church – Beauty can flourish in dark places. From the finality of the cross to the glory of Easter, Jesus' death and resurrection offer new life and new hope in Him. Celebrate the renewal and hope of Easter with The Woodlands Methodist Church on one of the two campuses. The church offers contemporary, traditional, and modern worship services for the whole family. Learn more at thewoodlandsmethodist.org/easter.
Find a full schedule of Easter week services and activities at thewoodlandsmethodist.org.
April 14-16, 2023 – The Woodlands Waterway Arts Festival – Celebrating 18 years, Fidelity Investments The Woodlands Waterway Arts Festival is a jewel of the Texas fine arts tour and ranked among the top arts festivals in the country! Set along the scenic banks of The Woodlands Waterway and in Town Green Park, festival guests have the unique opportunity to enjoy a vibrant outdoor art gallery with music, food and kid's activities while shopping for art created by fine artists from around the world and nation! Selected artists display unique original artwork ranging across a variety of mediums at the festival. Voted as the best event in The Woodlands, the arts festival is a long-standing springtime tradition for families and locals. And don't miss the Art Dash Party on April 14th!
Learn more and purchase tickets at www.thewoodlandsartscouncil.org/p/festival

April 24-30, 2023 – Insperity Invitational – Celebrating 20 Years of Golf Greats! A PGA TOUR Champions event, the Insperity Invitational presented by UnitedHealthcare features the 78 of the best PGA TOUR Champions players at The Woodlands Country Club Tournament Course. Past champions include Larry Nelson, Jay Haas, Mark McNulty, four-time winner Bernhard Langer, John Cook, Fred Couples, Brad Faxon, Fred Funk, Esteban Toledo, Ian Woosnam, John Daly, Scott McCarron, Mike Weir and Steven Alker. For more information about the Tradition of Excellence at the Insperity Invitational, visit www.insperityinvitational.com.
April 28, 2023 – New Danville's Spring Thing – Join New Danville for their premier fundraising event, Spring Thing, on April 28, 2023 at The Woodlands Resort! Enjoy the Market of products made with the assistance of New Danville clients (Wranglers) and an event to honor the Lynne and Steve Charbonneau family for the their commitment to New Danville. The special keynote speaker is Rory Feek, singer, songwriter, storyteller, author…loving dad to special needs daughter, Indiana. Check the special Spring Bling raffle! Your support inspires New Danville's Vision 2025. The Market will open at 10:30 a.m. and the Lunch and Program will begin at Noon. Learn more and purchase tickets today at www.Spring-Thing.org.
April 28, 2023 – YMCA Dancing with The Woodlands Stars – Join The Woodlands Family YMCA for the 8th Annual YMCA Dancing for a CAUSE with The Woodlands Stars presented by Rivela Plastic Surgery on Friday, April 28th at 6 pm at The Woodlands Waterway Marriott! Purchase tickets today at https://bit.ly/YMCADancingTheWoodlands.
Each year, volunteers take to the dance floor to Dance for a CAUSE, compete for votes and raise funds for The Woodlands Family YMCA. Every dollar raised from the purchase of tables, seats, auction items and votes goes to the YMCA Annual BETTER US Campaign, which provides community-strengthening Y programs like water safety education, after school enrichment, teen leadership, youth sports, and outreach & supportive services available to everyone regardless of age, income or background. To purchase a table or individual admission, donate/vote for a dancer or for more details visit www.ymcahouston.org/dancing-with-the-woodlands-stars.
THINGS TO DO
Anytime – Volunteer, Make a Donation, or Get Involved in a Local Nonprofit Organization! – Learn more about nonprofit organizations in Montgomery County by reading our "Nonprofit of the Month" interviews here.
Thursday–Sunday – Local Farmers and Artisan Markets – Visit a local market in Montgomery County! Learn more about The Woodlands Farmers Market, Farmers Market on Tamina, Tomball Farmers Market, Main Street Market, and more. Discover local markets here: www.hellowoodlands.com/farmers-artisans-markets-in-the-woodlands-area-2023.
April 1, 2023 – Warrior Color Run – The Warrior Color Run has grown to become one of the most anticipated events of the spring! Runners of all ages and ability are invited to join The Woodlands Christian Academy for a morning of colorful fun on Saturday, April 1 at 10:00 a.m. Sponsored by Hunter Family Orthodontics and Parke & Rogers Dentistry, this event is open to the entire Woodlands community and is an opportunity to experience the TWCA culture, campus, and fellowship with students and staff. Sign up today at https://bit.ly/WarriorColorRun2023
April 1, 2023 – Morning with Mr. Bunny – Meet Mr. Bunny and join in the Easter egg hunt at the Carl Barton, Jr. Park softball fields. Don't forget your camera for photos with Mr. Bunny! This free event is for ages 18 months to 10 years. Egg hunts will be separated into different age groups. All egg hunts begin at 10:15 am. Learn More
April 1, 2023 – Health, Wellness & Fitness Expo – The Woodlands Area Chamber of Commerce's Health, Wellness & Fitness Expo is a free, family friendly pop-up event in Market Street featuring all things health! Bring your family, friends or workout buddy and visit health and fitness vendors, check out the free health screenings available, or join the kid-friendly activities. The event will take place rain or shine from 10 a.m. to 2 p.m. Learn More
April 1, 2023 – Events at Village Books
Dual Storytime – Join Village Books at 2 p.m. for storytime with Susan Langlois and Alicia Salazar – twice the storytime, double the fun! Learn more about Village Books here
Classical Guitar Concert with John Vidovic & Kyle Comer – Enjoy a classical guitar concert with John Vidovic & Kyle Comer at Village Books, 9955 Woodlands Pkwy Suite F, The Woodlands, TX 77382 at 8:00 pm, presented by Guitar Houston. Learn More
April 1, 2023 – Building Hope Gala – The Building Hope Gala benefits Habitat for Humanity's mission to provide affordable housing to those in need. This year's Building Hope Gala will have dinner, live and silent auctions, a homeowner testimonial, and a "paddles up" opportunity to raise money for future Habitat homes. The gala is from 6:00 pm to midnight at The Woodlands Waterway Marriott Hotel & Convention Center, 1601 Lake Robbins Dr, The Woodlands, TX 77380. Learn More
April 1 & 8, 2022 – Waterway Nights – Enjoy live music by local and regional performers in the picturesque setting of Waterway Square at Waterway Nights from 6:30 – 8:30 pm. Taking place in the spring and summer, Waterway Nights makes for an eventful night out in The Woodlands Town Center. Coolers, picnic baskets, blankets and lawn chairs are permitted. All entertainment is weather-dependent and subject to change. Learn More
April 7 & 8, 2023 – Egg Scramble – Come out for an opportunity for your little egg-splorers to hunt for eggs! Each egg hunt will include a small craft and refreshments followed by the egg hunt on the field including a special visit from the bunny! Remember your baskets! All egg hunts will be held at the Rob Fleming Recreation Center. Learn More
April 8, 2023 – Run and Done 3.1 – The Run and Done 3.1 will take place along The Woodlands Waterway beginning at 7 a.m. Run and Done 3.1 is a USA Track and Field (USATF) sanctioned event. The chip-timed 5K course will wind throughout the Waterway, providing a scenic route and fun, enjoyable atmosphere fostering friendly competition. The 5K race is open to runners of all abilities and recommended for participants ages 10 and older. After the race, registered participants and their guests can enjoy an egg hunt in Town Green Park! Learn More
April 8, 2023 – Montgomery County Safety Expo – If you have a little one who loves firetrucks, police cars, ambulances and the first responders who drive them, this is the event you won't want to miss! They will have the chance to see them up close and personal! Join the first responders at the Woodforest Stadium parking lot on Saturday, April 8, from 11:00 a.m. to 2:00 p.m. Learn More
April 13, 2023 – A Night in Nashville – A Night in Nashville is a celebration of the 50th birthday of Meals on Wheels Montgomery County! This unforgettable night of live music at Sawyer Park Icehouse begins at 6:00 pm and includes dueling pianos, dinner, open bar with premium selections, Nashville musicians concert. Learn More
April 13 – May 31, 2023 – Tastefest – The Conroe/Lake Conroe Chamber of Commerce's Tastefest is back! With one TastePass, you can enjoy tastings from any of the 20+ participating vendors for six weeks! Check out their joints, enjoy their complimentary samplings, stay awhile or venture to the next place! The event kicks off April 13 at the Lone Star Convention Center for a Launch Party, where you can pick up your TastePasses to use through the end of May, enjoy tastings from local caterers, private country clubs, and other vendors, say hello to our event sponsors, and enjoy music and a photobooth. Then, use your TastePass until May 31 at any of the participating restaurants to redeem your complimentary tastings. Learn More
April 15, 2023 – IRONKIDS Texas Fun Run and Doggie Dash – The IRONKIDS Fun Run offers young athletes the opportunity to feel the excitement of competition, while enjoying the outdoors and promoting healthy living. Running clubs are welcome! Each athlete receives a "Goodie Bag" with a race bib, shirt and the pride of calling themselves an IRONKID. When each race is complete, competitors earn a finisher medal. Children's activities begin at 8:30 a.m. when the site opens at its new location this year at Northshore Park.
New! The Doggie Dash, following the children's races, will begin at 11 a.m. During the Doggie Dash, each leashed, vaccinated dog and their handler have to option to compete in two courses. Their "Doggie Bag" features a dog's shirt, race bib and bandana. When the dash is done, competitors earn a finisher dog tag. Register today for $25 per child (or dog), online at ironman.com/ironkids.
April 15, 2023 – Conroe ISD Cars & Coffee – Come join Conroe ISD for the first district-wide Cars & Coffee hosted by The Woodlands High School Automotive Enthusiasts Club. Admission is free and open to the public. There will be cars, trucks, and motorcycles of various style, plus first responder/emergency vehicles. Anyone wanting to display their vehicle is welcome to do so at no charge, simply be there for the roll-in between 7:30-8:00 a.m. Learn More
April 15, 2023 – Rails & Tails Mudbug Festival – Join the City of Tomball for the 11th annual Rails & Tails Mudbug Festival, a celebration of the tasty crawfish through food, live music, vendors and more, at the Tomball Depot Plaza from 11:00 a.m. to 6:00 p.m. Guests can chow down on spicy boiled crawfish and other Cajun treats along with a variety of festival foods and drinks, then shop vendors selling all sorts of merchandise. There's even a "Cajun Kids Zone" with bouncy fun for the little ones. Learn More
April 20-23, 2023 – The Chevron Championship – The Chevron Championship is one of five major championships on the Ladies Professional Golf Association Tour. Held at The Club at Carlton Woods in The Woodlands, the event features some of the world's most talented women athletes competing in the Tour's first Major of the season. Learn More
April 20, 2023 – Commitment for Title Insurance Class – Do you or your clients have (title) commitment issues? In this class, learn all about the Commitment for Title Insurance at Old Republic Title. The course will explain the basics of the abstracting and examination process that results in the Commitment for Title Insurance. The course will include a discussion on the TREC contract provisions relating to title insurance/the commitment, and an in-depth discussion on the schedules contained within the Commitment. CE Credit Hours: 1. Course #: 42764. Time: 10-11:00 a.m. Learn More
April 21, 2023 – Coffee with a Cop – Enjoy coffee and conversation with your local police officers! Coffee with a Cop will be held at Scooter's Coffee, 26551 Kuykendahl Road, The Woodlands, TX 77375 from 8:00 – 9:30 am. Learn More
April 22, 2023 – IRONMAN – The 2023 Memorial Hermann IRONMAN Americas Championship Texas triathlon, part of the VinFast IRONMAN U.S. Series, is scheduled to take place on Saturday, April 22, 2023. Registration for the event is now available by visiting www.ironman.com/im-texas-register. Learn More
April 22, 2023 – Empty Bowls – Join The John Cooper School for Empty Bowls on Saturday, April 22 from 10:30am to 2pm in the Student Center. Silent Auction ends at 1:30pm, Activities and Crafts, Everyone Welcome! Empty Bowls is a grassroots movement by artists and crafts people in cities and towns around the world to raise money and awareness for food related charities to care for and feed the hungry in their communities. In preparation for the event, students across all grade levels will begin crafting their pieces/bowls for donation in November. (These pieces/bowls will be held for family members to reserve for $10.) Learn More
April 27, 2023 – "The State of Conroe ISD" – "The State of Conroe ISD" is Conroe ISD Education Foundation's annual breakfast fundraiser featuring guest speaker Conroe ISD Superintendent Dr. Curtis Null. Proceeds support scholarships for both students and teachers. The breakfast will take place at the Walter P. Jett Teacher Training Center, adjacent to Woodforest Stadium, at 19115 David Memorial Dr, Shenandoah, TX 77385, at 7:30 am. Learn More
April 29, 2023 – The Woodlands Township Emergency Preparedness Event – Residents and businesses of The Woodlands are invited to drop in to the annual Emergency Preparedness Event from 10:00 am to noon at The Woodlands Township, 2801 Technology Forest Blvd to learn how to prepare for a hurricane or any emergency, pick up your free family emergency document bag and flashlight/battery charger while supplies last, listen to presentations, and pick up giveaways, handouts, & door prizes! Kids can participate in activities related to preparedness and safety. Learn More
April 29, 2023 – Jazz Fest – Grand Central Park will serve up smooth jazz and cool vibes when Jazz Fest returns from 1:00 – 4:00 p.m. at The Lake House, 1039 Lake House Drive, Conroe, TX 77304. Learn More: www.hellowoodlands.com/jazz-fest-returns-to-grand-central-park-april-29.
April 29, 2023 – A Night at the Opera – Join The Woodlands Christian Academy for A Night at the Opera! This year's Auction & Gala is chaired by Amy and Tony Torres and will take place at The Woodlands Waterway Marriott. Funds raised from this event will allow Woodlands Christian to equip future leaders – intellectually, creatively, physically and socially for the glory of Jesus Christ. Learn more and purchase tickets at https://bit.ly/TWCAANightattheOpera
PET OF THE MONTH
Hello Woodlands, in partnership with Operation Pets Alive, highlights a "Pet of the Month" that features a local dog or cat available for foster and/or adoption in Montgomery County, Texas. Operation Pets Alive is a non-profit, all-volunteer organization striving to elevate Montgomery County to a No-Kill community through innovative programs that raise community awareness, reduce the number of dogs and cats that enter our shelters, and increase the number of dogs and cats that leave our shelters alive.
Meet our Pet of the Month, Shylah, here
GIVE BACK
Hello Woodlands' ongoing series "Nonprofit of the Month," featuring Randy Lovelace of Paragon Independent Insurance Agencies, spotlights several of these nonprofits. Learn more about the nonprofits' missions and meet the people behind them here.
Read our interview with our Nonprofit of the Month, Working with Hope, here.
SUPPORT LOCAL
The Hello Woodlands Small Business of the Month is brought to you by Miguel Lopez of Conganas LLC and highlights a local small business that serves the Montgomery County community. Read our interviews with local small businesses here.
Hello Woodlands' NEW Weekend Guides keep you up-to-date on local things to do each weekend. View the latest guide here.
Visit our online calendar, subscribe to our Email Newsletter, follow us on social media at @HelloWoodlands, and check back for a list of 31 Things To Do in May 2023!
Contact us at info@hellowoodlands.com to tell us about events, activities, and more ways we can share about helping our community, supporting local, and things to do in The Woodlands and Montgomery County area.
Thank you for your support!