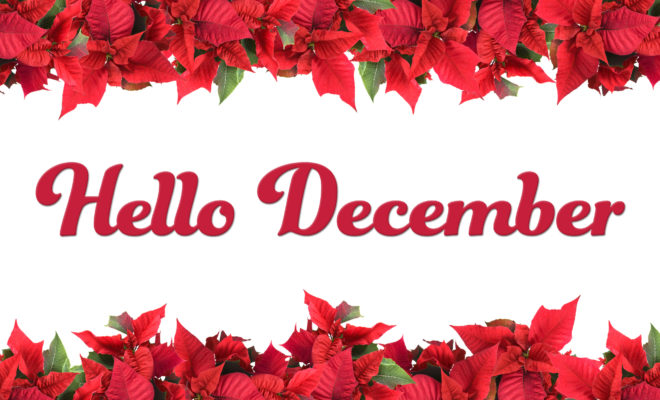 Calendar
31 Things to do in December
By |
Hello December! Discover what's happening with the Hello Woodlands' new monthly guide called "31 Things To Do" featuring events, activities, locations, and ways to get involved in your community.
Join us this December by trying new activities and attending events in and around The Woodlands, Texas. Be sure to follow us on social media at @HelloWoodlands and subscribe to our email newsletter to stay updated for upcoming events, ticket giveaways, live videos, photos, and so much more!
31 THINGS TO DO – DECEMBER 2018
FEATURED EVENTS
DECEMBER EVENTS
December 1 – January 21 – The Ice Rink at The Woodlands Town Center – The Ice Rink will be open daily from Saturday, November 17, 2018 through Monday, January 21, 2019. The facility, located near the north gate entry of The Cynthia Woods Mitchell Pavilion and the intersection of Lake Robbins Drive and Six Pines Drive, features ice skating in a main room with lighting, a state-of-the-art sound system, tables for parties and concessions. Learn more
December 1 – Parade of Lights – The first Saturday of December, the Greater Magnolia Parkway Chamber of Commerce hosts a parade down the local streets of Magnolia to inspire the spirit of Christmas. Learn More
December 1 – Christmas in Montgomery County – Help raise funds or Bridgewood Farms, CPS children, and Veterans of Foreign Wars Post 4709 in Conroe at the North Montgomery County Community Center. There will be live music, beer courtesy of Southern Star Brewery, wine courtesy of Blue Epiphany Vineyards, lunch, and so much more. Please bring a new, unwrapped toy for Phillip Cash, Precinct 1 Constable, and his crew to use for children they encounter on the job. Learn More
December 1 – Montgomery County Mistletoe Market – Call the girls and mark your calendar for the start of the Christmas Holiday shopping season! Come explore this upscale indoor market, at the Lone Star Convention Center, with funky junque, handmade jewelry, art, antiques, women's and children's boutique clothing, home and garden decor, gourmet food and so much more. Learn More
December 1 & 2 – 12th Annual Creekside Campout – Remember when life was simple? Real fun meant catching fireflies with friends and camping out in the yard! Relive that fun with your kids and grandkids. Fee includes dinner, breakfast, snacks and all activities; just bring your own tent and sleeping bags! Tents will be on the field and activities throughout the park in the tepees, amphitheater, trails and open space. Activities include archery, outdoor education sessions, kayaking, night hikes, crafts, games, movie, campfire & s'mores. Register Here
December 1-24 – Kids & Pets Pictures with Santa Claus Santa Claus is coming to town to share the magic and wonder of the season at Market Street in space 1270 next to Ideal Image. Young visitors may have their photos taken and, of course, whisper their wish list to St. Nick. On December 2, bring your furry children for a photo! Fluffy and Fido are welcome to visit from 4:00 – 7:00 p.m. for pet photos with Santa. Learn More
December 2 – 8th Annual Grand Chanukah Celebration and Menorah Lighting – Market Street – The Woodlands once again will host a Grand Chanukah Celebration and Menorah Lighting as presented by Chabad of The Woodlands on Sunday, December 2 from 4:00 – 6:00 p.m. Led by Rabbi Mendel Blecher, the lighting of a nine-foot, seven-branched menorah will take place at 4:00 p.m. with traditional Chanukah food and musical entertainment and fun for guests of all ages following the ceremony.
December 2 – Christmas Extravaganza – Santa will be at Deacon Baldy's from noon – 4:00 p.m. along with the Montgomery County Animal Shelter. We'll have crafts for the kids, a custom Deacon Baldy's Christmas Shirt made on site thanks to EVT Apparel and Hebrew Coffee Company. Come get in the Christmas spirit at Deacon Baldy's!
December 3, 10, 17 – Knitting Class at Canopy Cancer Survivorship Center – All levels are invited to relax weekly from 2:00 – 3:00 p.m. in a comfortable living room setting. Supplies are provided, or you may bring your own. Learn More
December 5 – FAITH Fighting Cancer in Montgomery County's 5th Annual Tea – This year, the Tea will have a Japanese theme. This event will help fulfill the wishes of pediatric cancer patients and their families. The fundraiser will be Wednesday, December 5, from 2:00-4:00 p.m. at the Waterpoint Lakeside Venue at 15264 Highway 105 West in Montgomery. Each tree on display represents a family who will benefit from the Tea and receive holiday gifts. Learn More
December 7-9 – Tomball German Festival Christmas Market – There will be over 200 vendors, live music, entertainment, food and drinks for the family. The Market will also have a petting zoo, carnival and pony rides. Admission, parking and shuttle are free. Learn More