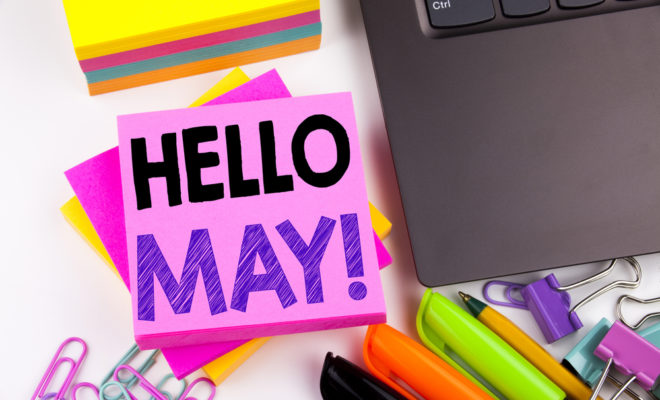 Calendar
31 Things to Do in May
By |
Hello Woodlands's "31 Things To Do" monthly guide highlights events, activities, and things to do this May in The Woodlands and Montgomery County area that can be enjoyed online or while practicing social distancing PLUS ways to support local and give back. Be sure to check back on Hello Woodlands for updates!
If there is any opportunity for the Hello Woodlands team to help communicate news, important updates, and/or highlight a story or need, please let us know by emailing info@hellowoodlands.com.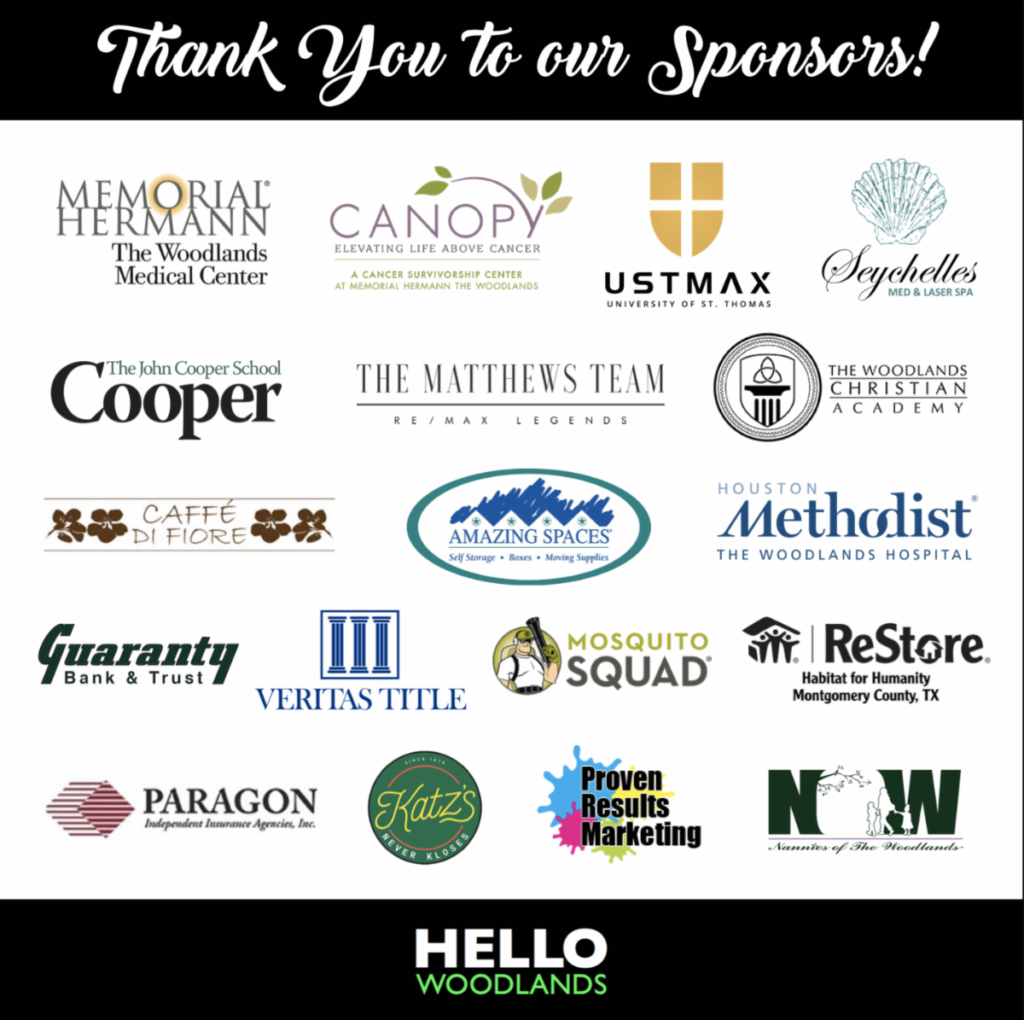 MAY 2021
FEATURED EVENTS
*Please note that events, programs and details are subject to change due to the current environment and regulations, orders and recommendations due to COVID-19.
May 22 – The Woodlands Township Neighborhood Watch Emergency Preparedness Event is Saturday, May 22 from 9 a.m. to noon at The Woodlands Township, 2801 Technology Forest Blvd. It will be a drop-in event (outside and inside the meeting room entrance). Stop by and pick up your free family emergency document bag packed with preparedness materials and mini-first aid kit while supplies last. Speak to various government, public safety, utility and organization personnel about emergencies. Promotional items while they last. Please follow any Township protocols in place. Learn more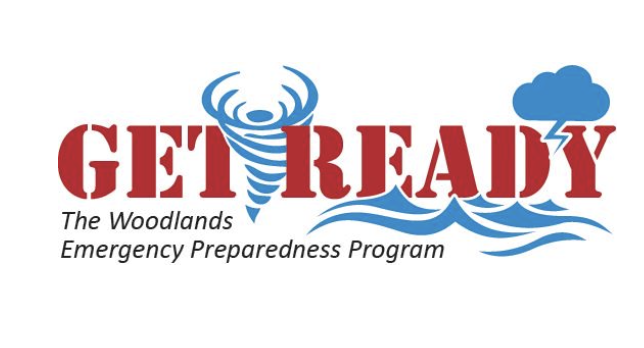 THINGS TO DO
*Please note that events, programs and details are subject to change due to the current environment and regulations, orders and recommendations due to COVID-19.
Anytime – Volunteer, Make a Donation, or Get Involved in a Local Nonprofit Organization! – Learn more about nonprofit organizations in Montgomery County by watching our "Nonprofit of the Month" video interviews here.
Friday–Sunday – Local Farmer's Markets – Visit a local farmer's market in Montgomery County! Learn more about The Woodlands Farmer's Market, Tomball Farmer's Market, Auburn Lakes Artisan Market, Gyspy Caravan Farmer's Market, Rayford Sunday Market, Shenandoah Farmers Market, and more on the Hello Woodlands Calendar. Learn More
May – Classes and Programs at Canopy Cancer Survivorship Center – Canopy is open for classes and programs! Canopy is a cancer survivorship on the campus of Memorial Hermann The Woodlands. Canopy is open to men and women, no matter where you were treated, and for any kind of cancer. If your life has been impacted, whether you were the patient or the caregiver, you have a safe haven at Canopy. Learn More
May 6 & 20 – Drama Therapy – Join Canopy Cancer Survivorship Center for Drama Therapy on the 1st and 3rd Thursday at 1 p.m.! Drama therapy applies techniques from theatre to the process of psychotherapeutic healing. The focus in drama therapy is helping individuals grow and heal by taking on and practicing new roles, by creating new stories through action, and by rehearsing new behaviors which can later be implemented in real life. Learn More
May 27 – Nest for Newbies – Join Canopy Cancer Survivorship Center for Nest for Newbies on May 27 at 12 p.m. This is a group for those newly diagnosed with cancer, and a different topic will be covered each month. This month's topic is Support System/Trust. Please RSVP to the Canopy front desk by calling 713.897.5939. Learn More
April 26 – May 2 – Insperity Invitational – Many of golf's greatest names on the PGA TOUR Champions will be returning to the tee at The Woodlands Country Club Tournament Course, April 26 – May 2, for the 2021 Insperity Invitational. The tournament will welcome spectators and continue the tradition of offering FREE ADMISSION. Learn More
May 1 – The Woodlands Christian Academy's Auction and Gala – The annual Woodlands Christian Academy's Auction and Gala, taking place on Saturday, May 1, 2021 at The Woodlands Waterway Marriott, will be all about the theme "Seaside Soirée." Its success is driven by your support and participation. Thanks to generous supporters, the last Auction and Gala raised $2.08 million. Your generous contribution strengthens the academy's ability to provide a Christ-centered, college preparatory education to equip future leaders ~ spiritually, academically, physically and socially ~ to reach their highest potential for the glory of Jesus Christ. Learn More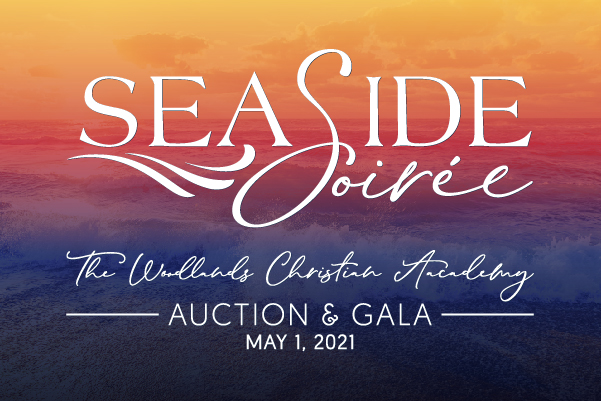 May 1 – Paddle with Your Pup – Bring your best friend and join The Woodlands Township Neighborhood Watch and Montgomery County Sheriff's Office at Riva Row Boat house to learn about water safety and crime prevention. Win prizes and treats. Dog Life jackets are available for use at no cost upon request. Learn More
May 1 – Montgomery County Spring Safety Expo – Join local first responders at Woodforest Bank Stadium as they share information about their agencies and their jobs including demonstrations and learn about safety in the county. Learn More
May 1 – Run for Hope – Run for Hope is a fundraiser and child abuse awareness event benefiting children and teens in foster care who have been abused, abandoned and neglected. The road and trail race on 87 acres of WoodsEdge Community Church will include a 5K and 10K chip-timed race and 1-mile fun run/walk. Participants can also register and run virtually. Medals, t-shirts, and breakfast will be given to all participants. 100% of the proceeds from Run for Hope will benefit the following Love Fosters Hope programs. Learn More
May 1, 15, 23 – "Yappy Hour" Dog Walker Watch – Bring your four legged best friend to the park and learn to recognize suspicious activity and how to report it. Law enforcement and Woodlands Township Neighborhood Watch staff will provide crime prevention information directed towards dog walkers who act as eyes and ears for law enforcement and for their neighborhood. Whether you own a dog, this important information is also useful for anyone who is routinely out and about in the neighborhood. Win prizes and treats! Learn More
May 2 – "A Symphonic Metamorphosis" by The Woodlands Symphony Orchestra – The Event Center at The Cynthia Woods Mitchell Pavilion hosts this year's Woodlands Symphony spring celebration, A Symphonic Metamorphosis, featuring a new venue with a new conductor, new seating design, and a new program honoring music educators. Doors open at 5:00 PM with seating for General Admission, Student Discount prices and orchestra section VIP seating. The Event Center will be at half capacity for this concert limiting audience to the first 500. Tickets for this concert sold exclusively at TicketMaster outlets and online. Learn More
May 2 – Cars & Coffee for a Cause – Those who like their morning coffee with a side of fast cars will be pleased to know that The Woodlands Car Club is bringing its monthly Cars & Coffee for a Cause back to Market Street the first Sunday of each month. In addition to providing a great way to check out beautiful automobiles, the event also raises money for local charities as part of Market Street's Change for Charity program. Learn More
May 4 & 18 – Get a Clue! Online Trivia (Ages 50+) – Can you conquer our trivia game and come out on top? Precinct 4 Encore! invites everyone 50 and older to join us for a virtual trivia experience you won't want to miss! Test your knowledge of movies, music, history, celebrities, and current events, right from your home using Zoom. Meeting access information will be provided after registering. Learn More
May 6 – First Thursday Free Concert Series – Come out to Conroe's Heritage Park and relax to a variety of bands playing in the First Thursday free concert series the months of April – September. Bring your chairs and blankets. Food trucks onsite. Food and beverages may be brought in. Band will start at 7:00 p.m. Learn More
May 6 – Virtual Speaker Series for High School Students – Throughout the 2020-21 school year, Education for Tomorrow Alliance will be holding free virtual speaking events each month highlighting distinguished professionals from various industries and careers. High school students will have the opportunity to learn about where these professionals have come from, where they are headed and what they have learned. This month, the speaker is Dr. Sheree Hughes, Associate Professor of Forensic Science at Sam Houston State University. The session will be run via Zoom from 6:30 pm – 7:30 pm. Registration is required to attend. Learn More
May 6, 13, 20, 27 – Market Street's Spring Concert Series – Market Street's Spring Concert Series is free and open to the public. Guests are invited to bring blankets and lawn chairs and sit back, relax and enjoy the live musical performances. Learn More
May 7 – "The State of Conroe ISD" Annual Breakfast – The Conroe ISD Education Foundation's "The State of Conroe ISD," featuring guest speaker Dr. Curtis Null, will be held on the field at CISD's Woodforest Stadium on the morning of May 7. A newly revamped format will feature limited attendance exclusively for sponsorship levels (no individual tickets), with capacity crowds expected. Proceeds benefit The Conroe ISD Education Foundation. Learn More
May 7 – Gene Keen & Common Ground Band Album Release Concert – Enjoy Gene Keen and the Houston Sound of Common Ground featuring saxophonist Dan Huber in the gallery setting of Glade Cultural Center. Handcrafted cocktails and wine from the sommelier curated wine list will be available, along with a la carte dinner menu and full table service. If you like the powerful sound of groups like Chicago, Tower of Power, Eric Clapton, and The Doobie Brothers, along with soulful ballads from Adele and Sade, you are going to LOVE Common Ground. Learn More
May 7 – Ladies Night Out – Take a trip to Candyland for the 2021 Ladies Night Out dressed in your favorite candy-themed attire! This exclusive ladies-only event at The Woodlands Waterway Marriott benefits YES to YOUTH – Montgomery County Youth Services. Learn More
May 8 – Conroe Art League Student Art Awards Exhibit – The 2021 Student Award competition, to be concluded with the opening of the Student Award Show and announcement of cash winners, is open to all high school seniors who attend home school, private or public schools in Montgomery County, Texas. This year the Conroe Art League raised over $6,000 from its recent 12×12 Auction to support the Student Show Awards and the money will be awarded to the winners during the show, where the entries will be exhibited. Learn More
May 8 – Smarter about Sustainability Seminar – This two-part online seminar will consist of a training on how to use your recently installed smart water meter followed by a presentation on attracting pollinators to your yard using native plants. Bob Daily, from Woodlands Water Agency, will show you how to track in real time your household water use, easily identify leaks and help reduce water with the help of their new app. Stick around to learn how native plants will not only save you water but provide a critical habitat for bees, butterflies, moths and more with our second speaker, Lauren Simpson, founder of St. Julian's Crossing. Registration required. Learn More
May 8 – Spring Fine Arts Show – Free and open to the public, the Spring Fine Arts Show at Market Street is one of the most popular gatherings for artists in The Woodlands where families can browse for great buys, enjoy live music, and participate in artist demonstrations. Explore paintings, photography, jewelry, metal works, sculptures, digital art, mixed media and other works of art. In the event of rain, the show will be moved to Saturday, May 15, 2021. Vendors and guests are expected to social distance as much as possible while at the event. Learn more
May 9 – Mother's Day Brunch at Margaritaville Lake Resort at Lake Conroe – Let Margaritaville Lake Resort at Lake Conroe do the cooking this year for Mother's Day and come enjoy the resort's first annual brunch in honor of the special ladies in your life. Feast on a variety of delicious dishes including Caribbean French Toast, Cornbread Eggs Benedict, and Herb-Crusted Salmon. Spend quality time with your family while you listen to live music and soak in beautiful views of Lake Conroe. Please call the reservations team at 877-286-9590 to reserve your seats. Learn more
May 13 – Gifts of the Vine Wine Dinner – The Montgomery County Community Foundation's Gifts of the Vine will be an evening on the open patio of the Madera Estates under the stars, catching up with friends, making new friends, and enjoying a gourmet five course dinner catered by Amerigo's Grille perfectly paired with specially selected wines. The event is limited to 170 people and will be moved into the Madera Estates indoor ballroom should there be inclement weather. Learn More
May 13 – UST Alumni Mixer – USTMAX Center invites all University of St. Thomas Alumni in Montgomery County to attend the next mixer on May 13 at 5:30 PM. Get to know other UST Alumni, learn about new things happening at your alma mater, and enjoy happy hour! Learn More
May 14 – Legacy Luncheon – Community Assistance Center's Legacy Luncheon, held at The Woodlands Waterway Marriott, honors outstanding service to our community. The event begins with mimosas and a silent auction at 10:00 am. Liz Murray, whose life is an example of triumph over adversity, will be the event's inspirational keynote speaker. Lifetime Television produced a movie about Murray's life story entitled Homeless to Harvard. Her memoir, Breaking Night, is a New York Times bestseller. Proceeds from the event will support Community Assistance Center programs that promote self-sufficiency for individuals and families throughout all of Montgomery County who are struggling through times of crisis. Learn More
May 15 – New Home & Home Repair Fair hosted by Habitat for Humanity – Need a New Home or Home Repairs? Habitat for Humanity of Montgomery County is hosting a countywide home fair for individuals and families interested in a new home or in need of critical or disaster (Hurricane Harvey related) home repairs. No appointment necessary. Participants attending the fair will receive assistance from a trained Habitat volunteer. The fair will be held at 2 locations, Sleepy Hollow Multi-Purpose Building and East Montgomery County Senior Center. Learn More
May 15, 22, 29 – Waterway Nights: Summer Series – Enjoy live music by local and regional performers in the picturesque setting of Waterway Square from 6:30 to 8:30 p.m. at Waterway Nights. Taking place in the spring and summer, Waterway Nights makes for an eventful night out in The Woodlands Town Center. Those planning to attend the concerts should practice social distancing, refrain from gathering in large groups and continue following all guidelines established by the CDC. Learn More
May 15 – Virtual Family Trivia Night – Join Education for Tomorrow Alliance online from 6:30 – 8:00 p.m. for some brain-busting fun for the whole family! Invite your smartest family members near or far to play, or join with another family to compete. Tickets are $75 per family (which includes two adults and the kids in their household), and/or $25 per adult and $15 per student (up to age 18). All proceeds benefit Education for Tomorrow Alliance's career, leadership, and STEM programs. Learn More
May 16 – The Pavilion Partners' 21st Annual Wine Dinner & Auction – This exclusive dinner, held at The Cynthia Woods Mitchell Pavilion, funds scholarships for local students pursuing the fine arts in higher education. It will be an evening of fine wine, delicious food, live entertainment, and good company. In addition to fine food and wine, the evening will feature exciting raffle and auction items, an exclusive silent auction, complementary valet parking and a live performance from a current scholarship recipient. Learn More
May 18 – Play a Round for the Wranglers Golf Tournament – Held at Woodforest Golf Club, the tournament's fabulous lineup of festivities starts with lunch and registration, four-person scramble, prizes for: closest to pin, longest drive, hole-in-one, and ends with an awards presentation and dinner. Proceeds benefit New Danville, a community that provides adults with disabilities and the elderly the opportunity to live enriched and purposeful lives. The self-sustaining, master-planned, integrated community provides clients with a place to live, learn, work, and grow. Learn More
May 22 – Bike The Woodlands Day – For the 9th consecutive year, The Woodlands will be celebrating National Bike Month with activities for cyclists of all ages and abilities. At Northshore Park, there will be exhibitors including local bike shops, bicycle clubs and other supporters of Bike Month. The event will also feature maintenance demonstrations covering basic bike maintenance and flat tire repair, bike safety information, a kids' bike rodeo, live music, food and more. The first 250 bikers will receive a free Kona Ice snowcone, while supplies last. Learn More
May 27 – "Clays to Raise the Roof" Tournament – Join us for a clay shoot to benefit Habitat for Humanity of Montgomery County, Texas! There are individual and group shooter opportunities, as well as sponsorship opportunities for the event. Learn More
May 27 – Butterfly Wonders Workshop – Celebrate these flying pollinators by learning about what makes a butterfly a butterfly. Head to Dennis Johnston Park to learn about the butterfly's life cycle, butterfly biology, and habitat. Face coverings required. All ages welcome. Registration required. Learn More
May 30 – A Tribute to Broadway – Boni's Dance & Performing Arts Studio's annual dance recital returns with a thrilling Tribute to Broadway at The Cynthia Woods Mitchell Pavilion. Learn More
Visit our online calendar, subscribe to our Email Newsletter, follow us on social media at @HelloWoodlands, and check back for a list of 31 things to do in June 2021!
Contact us at info@hellowoodlands.com to tell us about updated events and more ways we can share about helping our community, supporting local businesses, and things to do in The Woodlands and Montgomery County.
Thank you for your support!