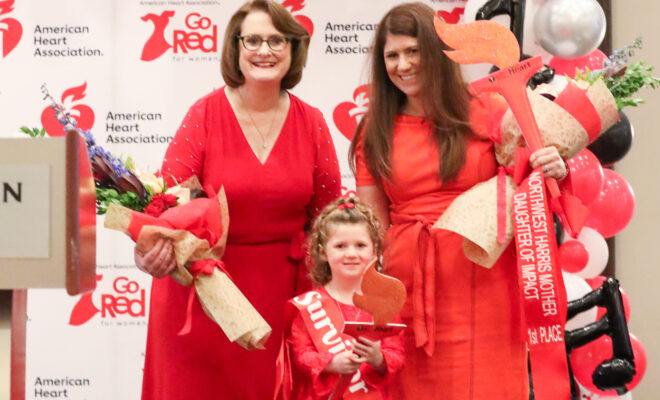 Events
Annual Go Red for Women Event Raises More Than $200,000 to Fund Life-Saving Mission
By |
HOUSTON, TX – On Friday, April 22, American Heart Association's (AHA) Go Red for Women celebration returned in-person at the Westin Memorial Hotel, empowering women across northwest Houston to take charge of their health.
Hundreds of community members, medical professionals and corporate leaders dressed in their best red attire and raised more than $200,000 to fund research and education programs that will improve the health and well-being of our neighbors. AHA's Go Red for Women movement is designed to raise awareness of the number one killer of women: cardiovascular disease.
KTRK's Kat Cosley served as emcee, and guests were treated to musical performances by Northbrook High School Drum Line and band Off-Grid, embracing the theme Reclaim Your Rhythm.
The funds raised from the event, Chaired by Nancy Trennel, Executive Vice President and Chief Marketing Officer at First Community Credit Union, allow the AHA to invest in local community impact programming like CPR training and to address the root causes of heart disease and stroke.
"Recent Go Red for Women surveys show that younger women, Gen Z and Millennials, are less likely to be aware that heart disease is their greatest health threat," said Chair Nancy Trennel. "Today, many women are struggling to juggle responsibilities more than ever. They are stressed, navigating work, family, and simply keeping it all together. They wake up with an ever-growing to-do list, yet their own physical health and mental wellbeing is rarely at the top. It is important that all women have access to health information so that they can build healthier lives."
During the luncheon, Katie and Emory Rigby were announced as the winners of the 2022 Mother-Daughter Duo of Impact, raising nearly $5,000 for the Go Red mission. Trennel shared that Emory had been born with an undiagnosed congenital heart defect, and on Christmas Day received lifesaving treatment and today is a thriving, happy three-year-old girl.
Tomball Regional Health Foundation was recognized for renewing its grant to fund CPR training in Klein ISD schools, and new this year are funding a collaboration between the American Heart Association and Girls Inc. to support education for young girls on positive body image and the importance of movement and mental health. Together, the organizations will help bridge the gap to help ensure the next generation of women are aware of their risks and have the tools they need to lead healthy, fulfilling lives.
Since 2004, Go Red for Women has had a profound impact on women's health. As the trusted, passionate and relevant force to eradicate heart disease and stroke, the American Heart Association remains steadfast and committed to meeting the comprehensive health needs of women — at every stage of life.
The American Heart Association's signature initiative, Go Red for Women®, is a comprehensive platform designed to increase women's heart health awareness and serve as a catalyst for change to improve the lives of women globally. While nearly 80 percent of cardiac events can be prevented, cardiovascular disease is the leading cause of death in women, claiming the lives of 1 in 3 women. For 17 years, Go Red for Women has encouraged awareness. The movement harnesses the energy, passion and power of women to band together and collectively wipe out heart disease. It challenges them to know their risk for heart disease and take action to reduce their personal risk. It also gives them tools they need to lead a heart healthy life. The Go Red for Women movement is nationally sponsored by CVS Health, with additional support from national cause supporters. For more information, please visit GoRedforWomen.org or call 1-800-AHA-USA1 (242-8721).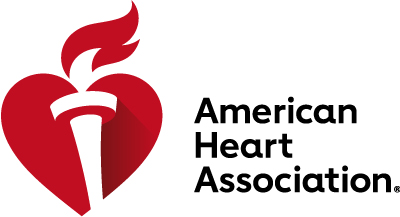 The American Heart Association is a relentless force for a world of longer, healthier lives. We are dedicated to ensuring equitable health in all communities. Through collaboration with numerous organizations, and powered by millions of volunteers, we fund innovative research, advocate for the public's health and share lifesaving resources. The Dallas-based organization has been a leading source of health information for nearly a century. Connect with us on heart.org, Facebook, Twitter or by calling 1-800-AHA-USA1 (242-8721).