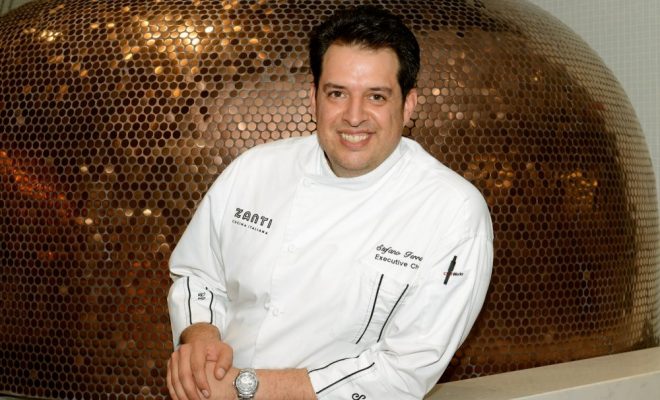 Food & Drink
Chef Stefano Ferrero Named Executive Chef of Zanti Cucina Restaurant
By |
THE WOODLANDS, TX – Soon to open this summer at the corridor of The Woodlands and Magnolia, the new Zanti Cucina Italiana restaurant has announced Chef Stefano Ferrero as the Executive Chef.
The first concept of its kind, Zanti will present traditional, handmade Italian food including fresh pasta made every day in-house, in a well-appointed, yet casual and charming atmosphere.
Steeped in Italian tradition, Ferrero comes from Carru' in the Italian region of Piedmont, where from an early age he developed a great passion for typical Italian dishes. He has fond memories of cooking with his father Domenico Ferrero and his grandmother, Margherita, from whom he inherited his favorite recipes.
Ferrero finished the gastronomic high school (Instituto Alberghiero) in Italy (scuola superiore G. Giolitti Mondovi) and went to Switzerland to study Gastronomy at the SPAI University of Lugano where he had the opportunity to work with different chefs.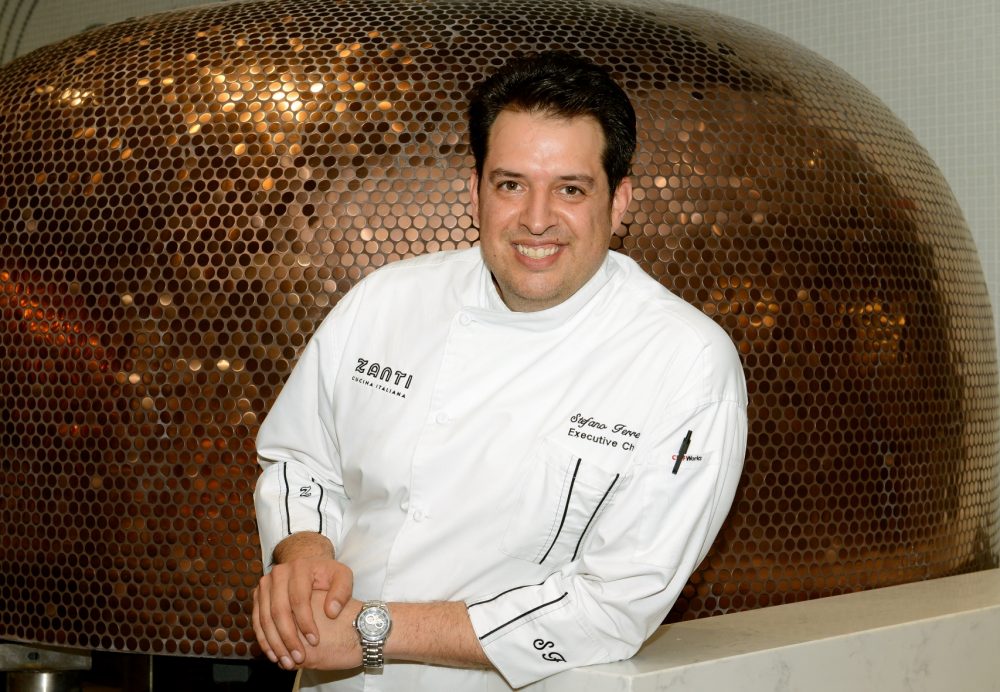 He went on to work in Lugano, Bellinzona and Sant 'Moriz and returned to Italy in Piemonte after seven years of living in Switzerland to continue growing his culinary art.
"My mission is to create a unique experience for the palate," explains Ferrero. "I am passionate about searching for and selecting the freshest, high-quality ingredients and applying the traditional techniques of Italian haute cuisine. I am extremely delighted to lead the menu of Zanti Cucina Italiana, which will offer a true experience of great Italian food."
The finishing touches are underway on Zanti Cucina Italiana, located at the new Westgate Crossing mixed-use development at the corner of 10000 Research Forest Drive and Egypt Lane in The Woodlands/Magnolia area, near the FM 2978 and FM 1488 corridor. It will feature a climate-comfortable outdoor patio, a pizza station, chef's table, private rooms, and a full-service bar.
The approximately 8,000-square-foot Italian restaurant can accommodate up to 227 guests, 45 of whom may enjoy the spacious private dining room, offering the simple splendor of the Italian dining experience. The restaurant is owned and operated by the Pelaez brothers, who come from a long line of family-owned hospitality businesses. For more information, visit www.zanticucina.com.