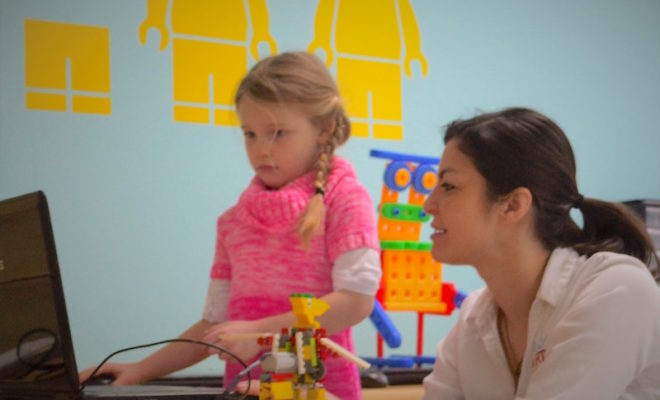 Lifestyle
Coding and S.T.E.M. Classes & Camps in The Woodlands Area
By |
Coding and S.T.E.M. (Science, Technology, Engineering, and Math) resources have steadily been increasing in The Woodlands area. In addition to being important for securing jobs in the future, coding and S.T.E.M. aptitude enhance problem solving skills. The following classes and camps are designed for kids to get an early start on these important skills, with the convenience of being located right here in The Woodlands.
Code Ninjas – The core program at Code Ninjas is drop-in, flexible year-round learning classes. The teachers, called Code Senseis, guide kids from basic introductory classes (white belt classes) to the most challenging classes (black belt classes). By the time they're done, they'll have published a real app in the app store. In addition to the year-round program, Code Ninjas offers summer camps.
Vottron – Vottron is an after school coding and robotics program for kids and young adults. Focused primarily on children from 3 to 17 years old, classes are available in courses including blocks, coding, programming and robotics. These sessions will be focusing on helping children with their critical thinking, problem-solving and teamwork amongst other important skills. In addition to after school classes, Vottron hosts a parent's night out where kids age 3 and older can have fun learning with robots Pixel & Orb, using robotic games, watching movies, and participating in activities.
The John Cooper School – In The John Cooper School's "Using Computer Animation" camp, kids entering 6th-8th grade will create 3D objects and environments for basic animations. The summer camp uses Maya, a computer software program created specifically for animation. Maya can create 3D animation, modeling, simulation, and rendering software used for animation, motion graphics, virtual reality, and character creation. The class starts by teaching students how to navigate the interface, then teaches advanced concepts such as how to manipulate polygonal objects, modeling, texturing, lighting, and rendering.
Advertisement
Villa Sport – For children entering grades K–2, Villa Sport offers an "Exploring Basic Coding" camp for kids to learn basic programming skills through apps, coding robots, games, and challenges in preparation for more advanced concepts. The primary goal of this camp is to teach strong logic and sequencing skills. "Coding Games in Scratch" is for kids aged 3+ through 12th grade to learn how to create games and animations in Scratch. They will start with simple animations to learn the fundamentals, then create games like catch, maze, and Pong.
Sylvan Learning Center – Kids come to Sylvan of The Woodlands and Magnolia for one hour each week during the "Coding for Kids" course. Every class has a distinct objective and outcome, so little coders will work toward a goal and feel a great sense of accomplishment. During each session, kids will learn how to create characters, animations, sounds and special effects. They will develop mini-stories and build the skills to design a final video game to play with friends.
Woodlands Robotics – Rubicon Academy hosts summer camps by Woodlands Robotics. The Robotics camps are specially developed to immerse children with hands-on S.T.E.A.M. (Science, Technology, Engineering, Art, and Math). All classes are designed to be small in size to give a high quality experience for each child. The teachers are very experienced in robotics education and have been involved in robotics for over 12 years.
Coder Kids – "Coding Foundations" hosted by Woodlands Preparatory School is a 4 month camp that meets once a week. Students in this class will learn basic coding skills through activities on websites, apps, and hands-on games. The main focus of the class will be learning strong logic and sequencing skills so they are fully prepared for more difficult topics like making games and animations in Scratch.
Woodlands Children's Museum – The Woodlands Children's Museum offers two different S.T.E.M. camps for different age ranges. "LEGO Frenzy Meets Righteous Robotiks" meets during the day and is designed for home schooled children aged 5 to 6. Aspiring engineers are introduced to the WeDo kits from LEGO Education, building LEGO models featuring working motors and sensors then programming their robot models to solve problems and create innovative projects. The "E.A.R.L.Y. Robotics" camp is designed for older children. Created by NASA, "E.A.R.L.Y. Robotics" is a program introducing 7 to 10 year-olds to engineering, while developing a strong understanding of the basic fundamentals of building and mechanical principles. This camp is offered during the day and in the afternoon.
"EXTREME Science," a new workshop addition to The Woodlands Children''s Museum's lineup, is loaded with hands-on activities designed to ignite children''s interest in science and excellent for homeschool students. The "EXTREME Science" workshop is an intense, explorative science program. The course curriculum encourages children to delve into S.T.E.M. disciplines through engaging experiments and investigations, from rocket launches to rock sample studies.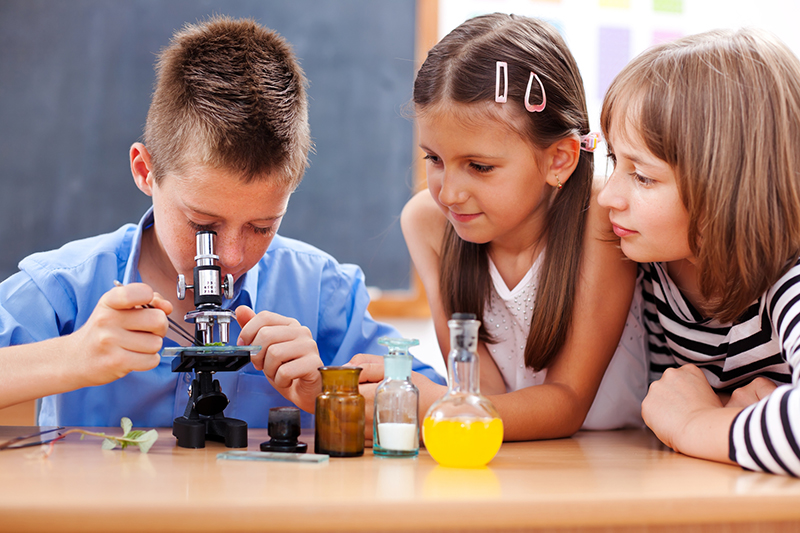 Girls Who Code – Hosted at the George & Cynthia Woods Mitchell Library, coding classes by Girls Who Code are free but require registration through the library. Classes started in September and are being held Thursdays 5:30 – 7:00 p.m. through November. The classes are designed for girls aged 13-17 years old.
Play Smarter Kids – A recent preschool "Playbotics" class at Play Smarter Kids used the character Petey the Pelican to teach young children programming. Kids were invited to see a Lego pelican robot built the day before with an older kids' technology class. They were then shown how to use commands on a laptop to make Petey flap his wings.
The "Techno Jr." class allows little ones to become computer detectives. A story leads them to places like Keyboard Castle, File Farm, and Cyber Space. The next class, "Techno Studio," introduces kids aged 7 – 13 to the digital arts to create projects including comic books, movies, animation, and more. The class "Techno Lab" focuses on the technical aspect of programming, where students create computer games, software projects, database searches, and more.