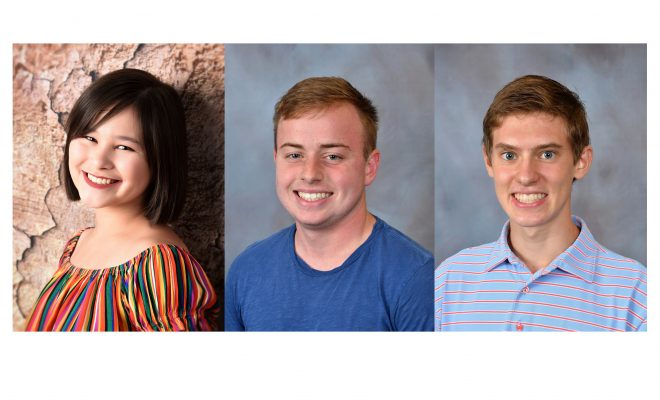 Lifestyle
Commencement Set for The John Cooper School Class of 2020
By |
THE WOODLANDS, TX – Commencement for the 104 members of The John Cooper School Class of 2020 will be held on Pugh Field on campus on Saturday, July 18, beginning at 9:00 a.m. Student body president Jacob Haley will give the invocation, Cadan Hanson will share his thoughts as class speaker, and Avery Nakahara will give the valedictory address prior to the presenting of the diplomas by Head of School Michael Maher and Head of Upper School Stephen Popp.
2020 John Cooper School Valedictorian: Avery Nakahara – A Cooper Pioneer
Avery Nakahara will be designated a Cooper Pioneer when she gives the valedictory address to The John Cooper School Class of 2020 at Commencement. This distinction is given to students who have attended the PK-12 independent school every year since kindergarten.
Nakahara is one of four Cooper students who were named National Merit Finalists. She will attend Vassar College in the fall and is looking forward to pursuing courses of interest before declaring a major, which at this time is likely to be in political science, economics or sociology/anthropology.
While in Upper School, Nakahara was actively involved in Junior State of America, the Student Diversity Committee, Women in Equity Club and the Inkblots literary magazine. She is also a member of the Quiz Bowl team that will compete online in the Quiz Bowl National Academic Championship, May 29-31. An accomplished writer, Nakahara won numerous awards from the Scholastic Art and Writing Awards and was inducted into The John Cooper School Cum Laude Society as a junior.
2020 John Cooper School Commencement Invocation: Jacob Hayley
Jacob Hayley, also a Cooper Pioneer for having attended Cooper consecutively since kindergarten, will deliver the invocation at Cooper's Commencement for the Class of 2020.
Hayley was the 2019-20 Student Body President and was active in the Student Government Association for three years. He was also an active member of the Entrepreneurship Club. Hayley played in Cooper's baseball program for six years and was a four-year varsity letterman, playing first base and second base for the varsity team. He will attend Texas A&M University in the fall and plans to major in entrepreneurial leadership.
2020 John Cooper School Class Speaker: Cadan Hanson
The Class of 2020 elected Cadan Hanson to speak on behalf of the 104-member class as Class Speaker at Commencement. Hanson was named a 2019-20 National Merit Commended Scholar and is a member of The John Cooper School chapter of The Cum Laude Society. He was actively involved in the Student Government Association, serving as the 2019-20 Service Chair, and was a co-chair of the Honor Council.
Hanson has played the trumpet for nine years, was an All-State band member and as a senior member of the Cooper band, was featured in a virtual recording, "Call to the Heroes." Hanson was a three-sport athlete, as a runner on the cross country and track and field teams and a member of the basketball team. He was awarded the 2020 Dragon Booster Club Leadership Award in athletics. Hanson will run for Rice University in the fall and plans to major in engineering.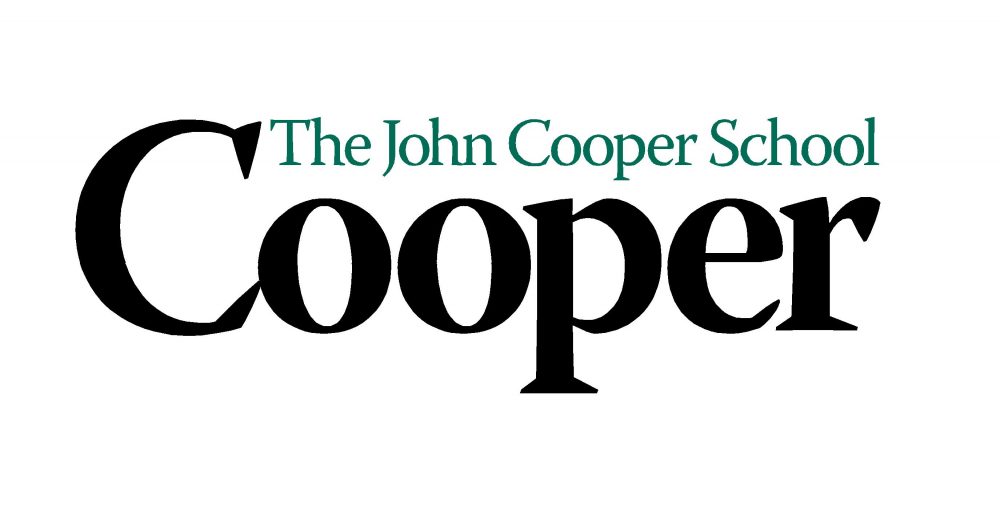 Established in 1988, The John Cooper School is a Pre-K through Grade 12 independent, college preparatory school for students in pre-k through grade 12 that has a current enrollment of 1,280 students. For more information, visit www.johncooper.org.