Lifestyle
Gosling Road construction project still on schedule to start this year
By |
HARRIS COUNTY, TX – Harris County is working to schedule a pre-construction meeting prior to the start of the Gosling Road widening and bridge project over Spring Creek in The Woodlands.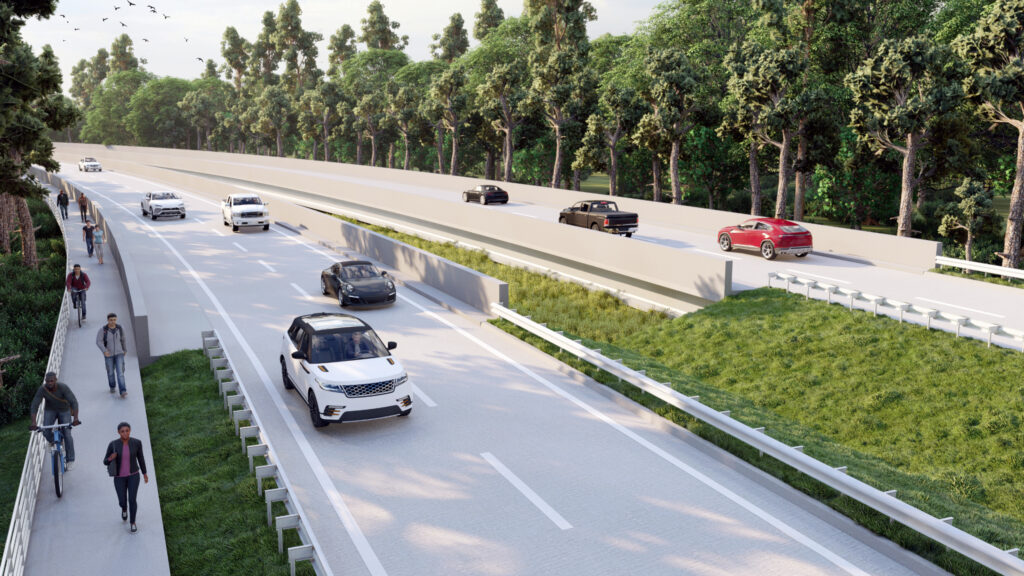 The project is a joint effort, with Montgomery County Precinct 3 Commissioner James Noack's office funding $4 million and Harris County Precinct 4 Commissioner Jack Cagle's office funding the remaining $4.2 million of the $8.2 million project.
The project falls within the boundaries of The Woodlands Township, which benefits from the costs being spread among property taxpayers across Montgomery and Harris counties instead of falling solely on the shoulders of The Woodlands property owners if it were a city.
In addition to the two precincts partnering on the Gosling Road project, The Howard Hughes Corporation donated land for additional detention areas to meet drainage requirements.
The project will widen Gosling Road to a full four-lane boulevard between Creekside Forest Drive in Harris County and Gatewood Reserve Lane on the north side of the project in Montgomery County. It will result in two 12-foot lanes in each direction. The road pavement will be 10-inch jointed reinforced concrete with 8-inch stabilized subgrade.
The widening includes the construction of a 1,817-foot bridge crossing over Spring Creek for the two new southbound lanes. The existing bridge lanes will become the two northbound lanes. The sidewalk and existing 8-foot shoulder along the northbound side will remain. The new southbound bridge will have a safety shoulder for motorists to access in case of vehicle breakdown.
Northbound Gosling Road at the intersection with Creekside Forest Drive will be restriped to allow two through lanes of traffic and a left-turn lane. Some minor adjustments will be made to the emergency traffic signal at the intersection with The Woodlands Fire Station No. 8 to account for the new southbound lanes.
The additional detention will be constructed on the north side of the project and drain into Spring Creek.
Harris County awarded the contract in July to NBG Constructors.
The construction project, once started, is estimated to take 14-15 months to complete.