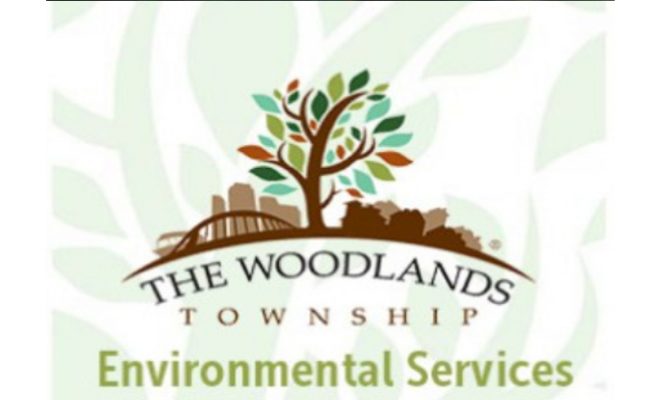 Lifestyle
Join the Township's Plastic-Free EcoChallenge during the month of July
By |
More than 8 million tons of plastic are dumped in our oceans every year. Single use plastics, such as take-out waste, account for 50% of this pollution. We all have the power to stop plastic pollution at its source by making simple lifestyle changes to reduce our disposable plastic habit.
Join The Woodlands Township's Plastic-Free EcoChallenge Team for the month of July to learn ways to reduce plastic and compete with other organizations across the globe. 
The Plastic-Free EcoChallenge is hosted by the network of North American Zoos & Aquariums and inspired by the Australian-founded Plastic Free July initiative to end plastic pollution in our oceans. This 31-day, global challenge will empower you with ideas to reduce and refuse single-use plastics. Take action and start plastic-free habits today.  
Earn points for our community by completing the suggested daily or one-time actions. During the EcoChallenge, participants are encouraged to share their progress with fellow EcoChallengers on the website and on social media. The combination of collective inspiration, camaraderie, and friendly competition makes reducing plastic use a lot easier and a lot more fun. Let's share our successes and do good together. 
How to sign up:
Visit this referral link to join The Woodlands Township's team. 
Create an account 
Invite your friends to earn bonus points. 
Select the actions you will take in July and start earning points for our community! 
If you aren't interested in joining the competition, you can still make a difference. Here are the top ways to reduce plastic in your daily life:
Bring your own bag.  On average in the United States, 100 billion plastic bags are used by consumers annually. The average time each bag is used is less than 15 minutes. Remember to wash reusable bags regularly. 
Bring your own water bottle or cup. The amount of water used to produce a plastic bottle is 6 to 7 times the amount of water in the bottle. 
Use your own mug. Store a mug at your office or bring coffee in a travel mug from home. 
Choose cardboard and paper packaging over plastic containers and bags. Less than 14 percent of plastic packaging–the fastest-growing type of packaging–gets recycled. 
Kick the disposable straw habit, especially plastic ones. If you must use a straw, try a reusable one made of stainless steel, silicone or bamboo. 
When you can't reduce, remember to recycle plastic bottles and containers! Check out these tips for recycling take-out waste 
Turn the tide on plastic pollution by joining the 2020 Plastic-Free EcoChallenge with The Woodlands Township. For questions, contact the Environmental Services Department at 281-210-3800 or enviro@thewoodlandstownship-tx.gov.