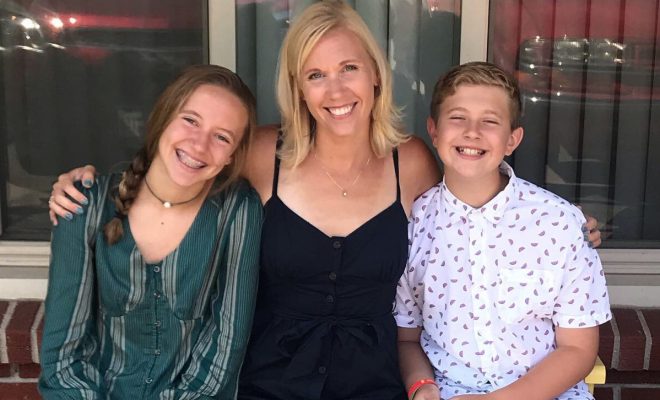 Lifestyle
Hello Neighbor! Interview with Suz White
By |
Suz White, known as Coach Suz to many residents and their children, can be found at a local swimming pool, enjoying time with her kids, or listening to live music at a nearby music venue. Get to know White as she shares about her busy life in The Woodlands.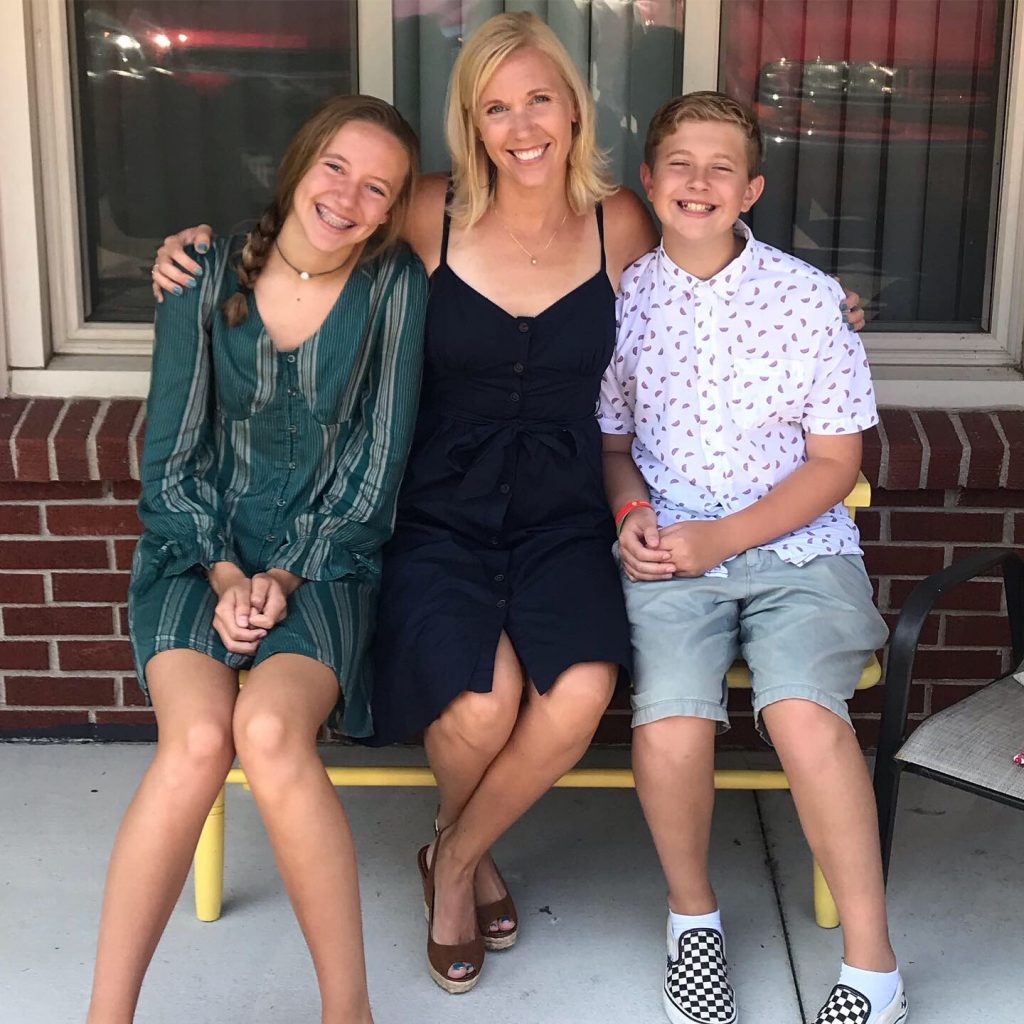 Like many residents of The Woodlands, White moved here from another state for a work opportunity. She was born in Seymour, Indiana, then lived in Indianapolis for nearly ten years before relocating to The Woodlands. "I was married at the time with two very young children and working full-time in Indiana," recalled White. "My husband at the time got a job relocation opportunity so we took it to further advance his career and allow me to stay at home to be with the kids."
White currently live in the Golden Sage neighborhood in the Village of Cochran's Crossing, which appealed to her for several reasons. "When I got divorced I wanted to be able to have my kids go to a good school and to have affordable housing. Galatas Elementary School was a big attraction as well as being in the center of The Woodlands for work. I have been in this house nearly 10 years and it is home," explained White.
Swimming has been a major part of White's life since her childhood, and she continues to swim to this day. "I started swimming competitively at age nine and continued through my sophomore year in college," White revealed. She now shares her passion for swim through teaching others. "I started coaching in 2011 for the love of the sport and for income to support my family. I love teaching swimming fundamentals to people of all ages." She is currently a part time coach for The Woodlands Swim Team (TWST) in its development groups year round and the Shenandoah Sharks in the 10 and under age group during the summer.
White strongly believes that everyone should understand basic swim safety skills. "Swimming is a life skill just like walking. If you know how to walk you should know how to swim. I am not talking about the most proficient freestyle, but if you fall into any body of water you should have the general knowledge of how to get to safety," said White. "You would be surprised at how many adults do not know how to swim but are insistent on having their children/grandchildren learn."
In addition to coaching, White is a territory representative in west and south Houston for Medtronic's Diagnostics and Monitoring division. "I sell and service a device called Reveal Linq which monitors and diagnoses irregular heart beats," said White. But her favorite job is being a full-time mom.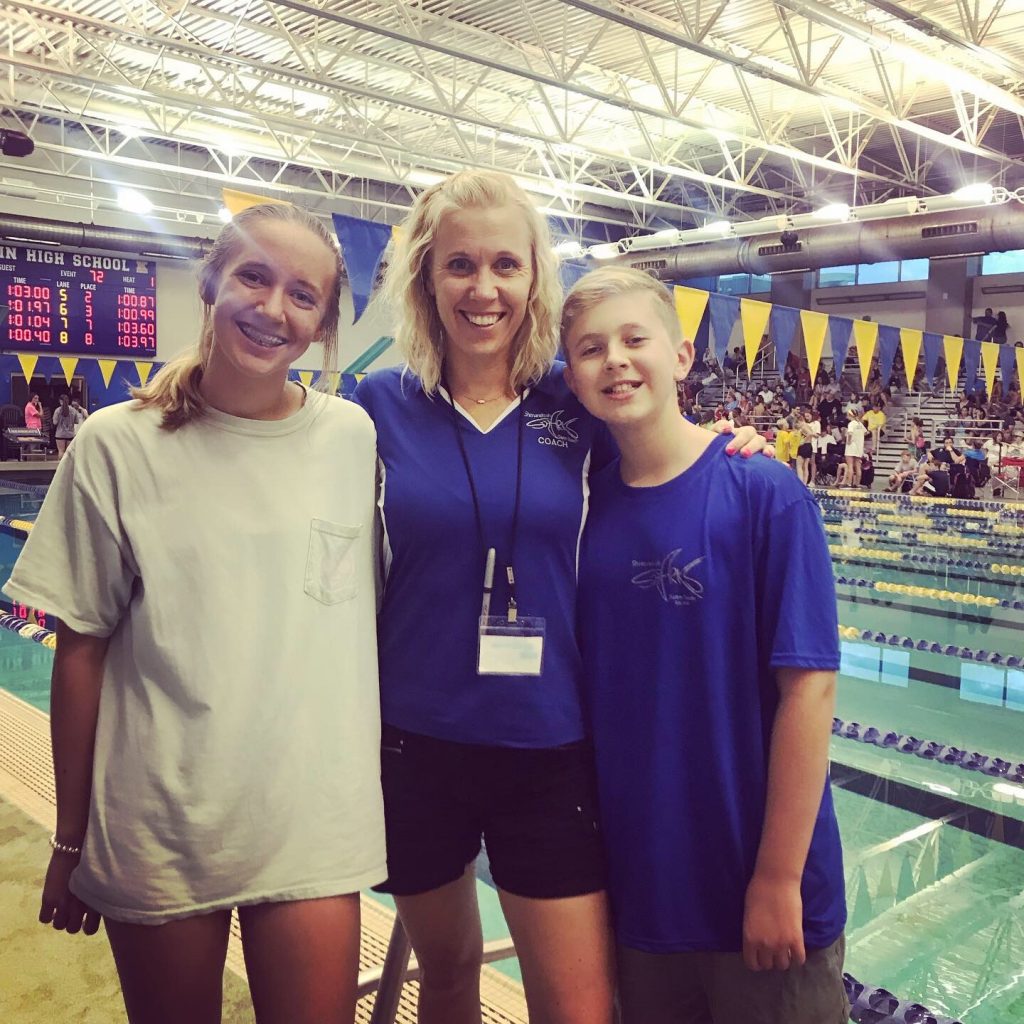 No matter what day it is, White juggles a busy schedule. "My day may start as early as 5:00 a.m. or as late as 7:00 a.m. It all depends on my case load patients," said White. "But an ideal day would start like this: 5:11 a.m. wake up and walk dog, 5:40 a.m. get to the gym for a swim or workout, 6:45 a.m. get home and wake Cooper (my son) to get ready for school (my daughter Georgia will have already left for swim/school at 5:45), 7:30 a.m. head out to work which could be Sugarland, Memorial City, Willowbrook, the Med Center, or Friendswood depending on clinic/case schedule, 4:30 p.m. return home. Prep dinner, get Cooper off bus, pack snacks, and change into coaching gear for TWST, 5:30 pm get to the Conroe natatorium for Cooper's practice and coaching, give snack to Georgia while she does homework and waits for me to get off work or gets a ride home to finish dinner prep, 7:15 pm finish coaching and head home, 7:45 pm dinner with kids and homework for them and computer work for me, 8:30 pm a little TV family time (we love The Office, Parks and Recreation, and Glee on Netflix), 9:30 pm kids in bed and me in bed with a book or more computer work, then finally 10:15 to 11:00 is when I go to sleep."
In her spare time, White enjoys the local shopping and dining in The Woodlands. "I love Ace Hardware for jewelry and gifts and for my lawn stuff. I also go to Tyler's for gifts and Texas gear. My kids and I love Brooklyn Bagel for breakfast and lunch. I love Fielding's and Republic Grille for dinner with friends and the wine selection, and I love Nordstrom and the restaurant there. I think Truluck's has the best staff and happy hour. Deacon Baldy's is a great place for family and friends."
"I workout at 24 Hour Fitness and run with friends when I am healthy (I'm currently recovering from an injury)," shared White. "I love, love, love, LIVE music and see multiple concerts a year and will go anywhere and everywhere for them. I also love my church – Christ Church – and try to stay active with the congregation and the events they put on and provide."
Her kids are also involved in local activities. "Both kids swim for TWST and Shenandoah Sharks and Georgia is a member of the Woodlands High School Swim Team. Cooper is involved with McCullough Junior High's wind ensemble where he plays the bassoon, and the theater program."
White enjoys many aspects of living in The Woodlands. "The weather, the running/walking trails, dog parks, and of course the great friends who have become my family here. I am also a live music junkie so having a premier outdoor concert facility less than three miles from my house is also very nice," said White.
In addition to shops and restaurants, White appreciates the many local amenities. "We love TWST and the Sharks and the environment they create. We enjoy walks on the waterway and visiting the fish at the coy pond. We love all the dog parks and friends we make there. We love Christ Church and are very involved with their youth programs and church activities. We spend as much time as we can with our Texas family and friends in their homes and yards."
Although Indiana will always be a part of her, White is happy to live in The Woodlands. "So many of my friends are transplants and making the Woodlands their home. I love the weather and the proximity to everything I need. I miss Indiana and my family everyday, but this is a great place to live and raise a family. "