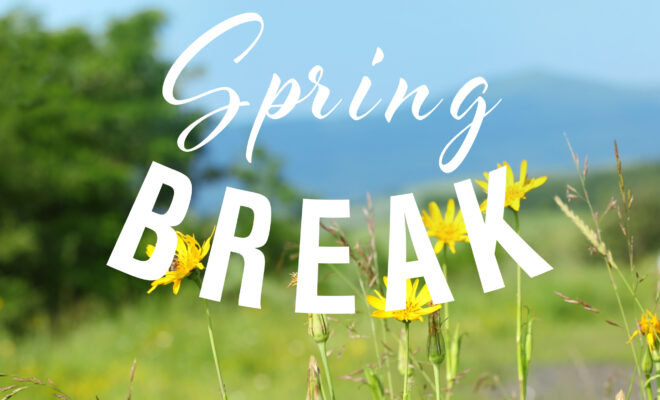 Events
Local Spring Break Activities
By |
With so many local activities to choose from, there's no need to leave The Woodlands area to enjoy Spring Break! From March 12-21, there will be fun for all ages with plenty of outdoor activities and virtual events and classes.
*Please note that events, programs and details are subject to change due to the current environment and regulations, orders and recommendations due to COVID-19.
Friday–Sunday – Local Farmer's Markets – Visit a local farmer's market in Montgomery County! Learn more about The Woodlands Farmer's Market, Tomball Farmer's Market, Auburn Lakes Artisan Market, Gyspy Caravan Farmer's Market, Rayford Sunday Market, and more on the Hello Woodlands Calendar. Learn More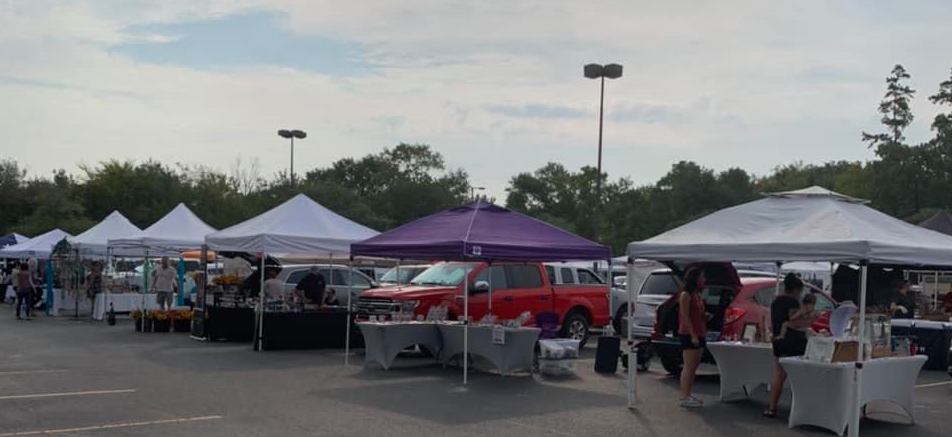 March 12-21 – Texas TreeVentures Aerial Course – Texas TreeVentures, a challenge-by-choice aerial adventure course for individuals 6 years and up in The Woodlands Township, will be open for spring break, Friday, March 12 through Sunday, March 21, 2021. Learn More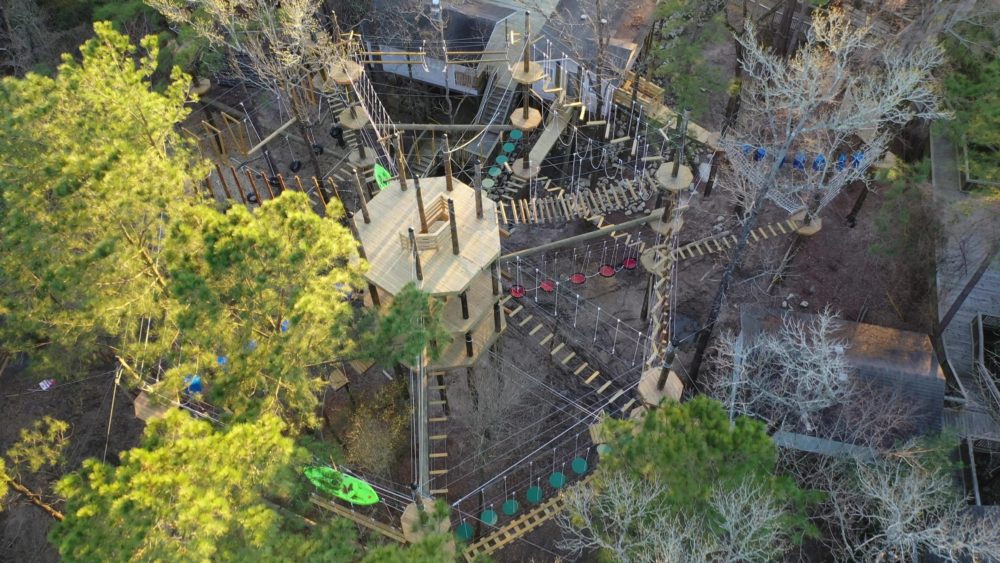 March 21-21 – Spring Break at the Boat Houses – Enjoy your staycation with an outing of water-based fun on Lake Woodlands! Riva Row Boat House and Lakes Edge Boat House will be open every day during spring break. There are several recreational watercraft to choose from, including the swan boats, water bikes, kayaks, peddle kayaks, paddle boards, and elliptical paddle boards! Learn More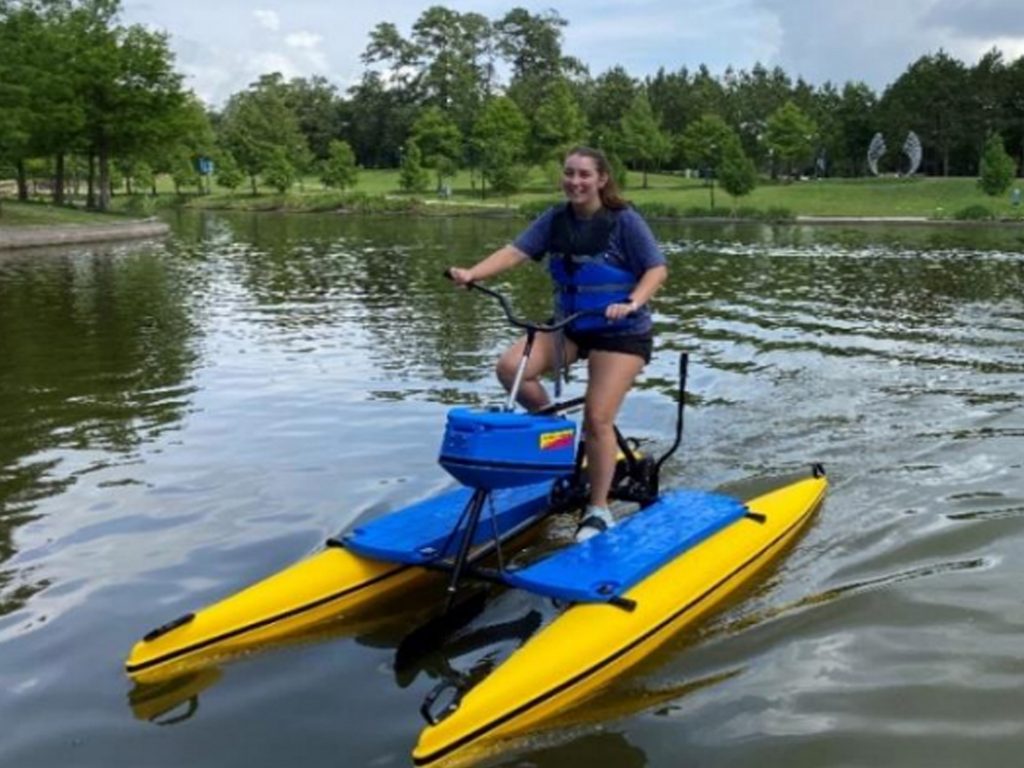 March 12 & 19 – Live on the Lawn – Enjoy live acoustic music on the lawn at Market Street every Friday night starting at 6:30 p.m. Artists from the Sarah Kelly Music School provide family-friendly tunes in a range of styles with a new line-up each week. Learn More
March 12 – Family BINGO Night – Unplug and tune in to old-fashioned family fun! Join us for a fun-filled monthly BINGO night with your family and friends. Snacks provided on a first-come, first-served basis. Prizes awarded for good BINGOs. Pre-registration required. Tables will be separated by family cohorts. Learn More
March 12 – Candlelight Concert in the Park with Divisi Strings – This specialized group of musicians go beyond their traditional, Classical music training and bring to life artists of every genre and decade. Learn More
March 12-13 – Lone Star Jeep Invasion – Come to meet and purchase from many of your favorite merchandisers focusing solely on Jeeps of all varieties. Vendors will have merchandise available for sale and order, not just products for display. The 2021 event will benefit Camp Hope & Guns to Hammers Construction, Inc. Learn More
March 13 – Arts in the Park – Enjoy an afternoon with family and friends at Northshore Park. Bring lawn chairs, grab a bite to eat at the food trucks and enjoy live stage performances. This FREE event features local vendors selling original artwork, children's activities and live entertainment. Artists 18 and younger are encouraged to create their very own masterpiece and enter the Youth Art Contest. Learn More
March 13-19 – Spring BreaKation – Celebrate Spring BreaKation at The Woodlands Children's Museum with planned entertaining activities every day that are sure to delight children and their families. The fun starts Saturday, March 13th with Donald Duck photo opportunities. On Monday, March 15th play Science Bingo and enjoy a special book reading with Ms. Frizzle. Tuesday, March 16th, be amazed at the magic of Monty the Magician. Wear green and celebrate St. Patrick's Day on Wednesday, March 17th. Back by popular demand, the museum welcomes Le Theatre de Marionette Silly Strings Puppet Shows on Thursday, March 18th. On Friday, March 19th, TCA performing artist Juicebox Jukebox will be performing at the museum for the first time. All week enjoy Science Palooza and the opportunity to experiment and discover outcomes from interesting science experiments. Learn More
March 13 – Father/Son Challenge – Work together to complete all the challenges around the Rob Fleming Recreation Center! Prizes awarded for various team accomplishments. Challenges can include kayaking, puzzles, races and much more. Refreshments provided. Learn More
March 14 – Sunday Stroll on the Plaza – Enjoy live music and a picnic in the park at CityPlace Springwoods Plaza. Lyda Plummer will be performing as a guitarist and pop vocalist. Learn More
March 14 & 21 – Concert in the Park – Concert in the Park is a popular free family tradition of music and fun for all ages at Northshore Park, held Sundays from 5:30 to 7:30 p.m. Blankets, coolers, and lawn chairs welcome. Those planning to attend should practice social distancing, refrain from gathering in large groups and continue following all guidelines established by the CDC when in public spaces around others outside of your household. Learn More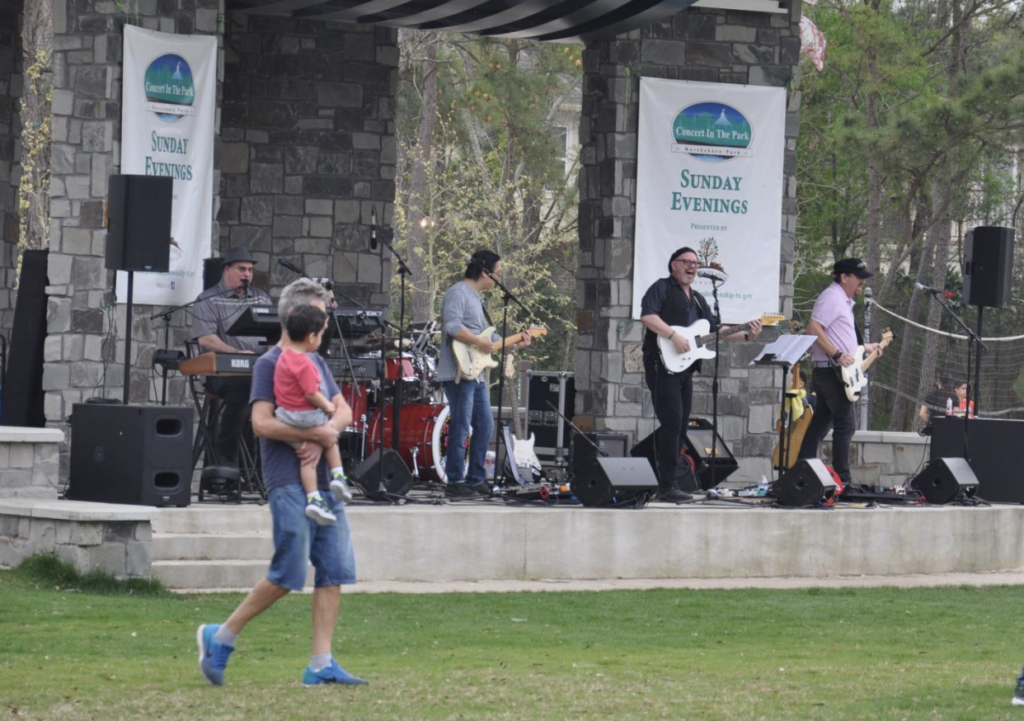 March 15-19 – Spring Break at CityPlace Plaza – Young scientists won't want to miss out on classes by Mad Science during Spring Break with different lessons on physics, chemistry, and nature throughout the week everyday at 1:00 p.m. Put on your favorite costume for Superhero Training with Black Panther, Captain Marvel, and Captain America March 16. Aspiring artists in grades Pre-K through 12 can try their hand at the Art of Screen Printing March 17. Princesses Sleeping Beauty, Belle from Beauty and the Beast, and Ariel from The Little Mermaid will share their favorite fairy tales during Princess Storytime March 18. March 19 create your own mini mural at the Outdoor Mural Workshop, the finish the week with Outdoor Movie Night with the classic Wayne's World playing on the big screen. Learn More
March 15-19 – Sizzlin' Spring Break at Market Street – Start the week off enjoying cowboy rope tricks, lady wranglers, and a longhorn photo op with Market Street's Cowboy Day! Tuesday is Games Day with Bubbles, Ping Pong, and more. Celebrate St. Patrick's Day on Wednesday with a concert in the park, brought to you by Adrian Michael. Thursday is Donut Day – enjoy mobile treats by Donut Junkie. Wrap up the week of festivities on Friday with a concert by Sarah Kelly. Learn More
March 16 – Storm Damage & Your Plants: Online Class – Master Gardener Bob Dailey discusses winter storm damage to your plants in this online class hosted by the Montgomery County Central Library. This program requires prior registration so that patrons can receive an email link. Learn More
March 17 – Virtual Children's Family Storytime – Join Ms. Kara as she presents a crazy Zoo Story Time! This event will be precordered and uploaded to the Montgomery County Memorial Library System YouTube page. Learn More
March 17 – St. Patrick's Day Celebration – Bring the little ones to celebrate St. Patrick's Day at The Woodlands Children's Museum from 10 a.m. to 2 p.m. Learn More
March 18 – Virtual Children's Sensory Craft Fun – Experience the world in your home through the senses! Join Ms. Megan as she demonstrates engaging sensory crafts and activities. Sensory play is a fun way of developing cognitive skills and creative thinking in children. This free virtual program can be found on the Montgomery County Memorial Library System's YouTube Channel. Learn More
March 18 – Spring Break Movie Night: Despicable Me – Enjoy a family-friendly movie night featuring former super-villain Gru and his hilarious minions in Despicable Me, complete with take-home craft kits, at Burroughs Park from 6:30 – 9:00 p.m. Registration required. Please adhere to the designated seating areas and pathways to support social distancing and follow all CDC guidelines of social distancing, handwashing, recommended size of social gatherings, and face coverings. Learn More
March 20 – Earth Day GreenUp – Team up with family, friends and neighbors for a socially-distanced volunteer opportunity to target litter on pathways, along waterways, and in greenbelts. Help keep our community beautiful and enjoy the outdoors while bagging litter from streets, pathways and streams. Register by March 15 to get a special 10-year anniversary t-shirt while supplies last. Learn More
March 20 – Mother/Daughter Tea – Enjoy morning tea with some delightful treats and fun crafts at Rob Fleming Recreational Center at 10 a.m. Wear your pearls and bring your camera, this event you don't want to miss! Learn More
March 20 – Soggy Doggy Swim Day – Calling all dog lovers! Bring your dog to Creekwood Park at 10 a.m. for a splash in the pond, doggie activities, costume contest, and more! All pets must be kept on a leash and must be up to date on shots. Pre-registration required. Learn More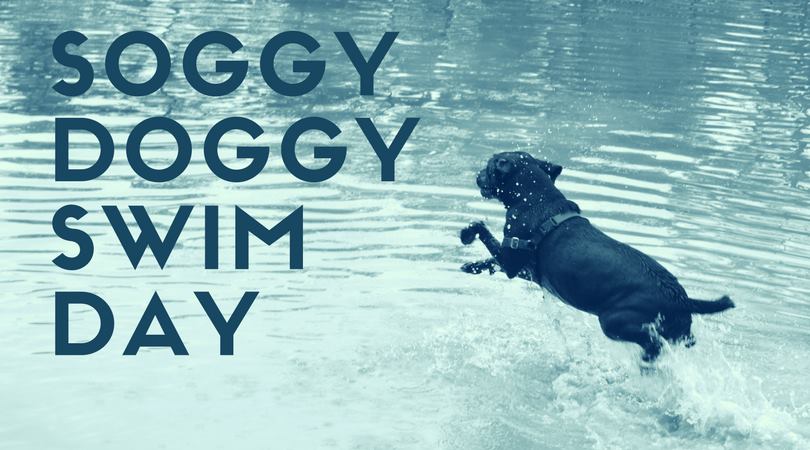 March 20 – Scuderia Exotic Car Show – Cars & Coffee presents Velotica – Exotics on Market Street! Join the community and fellow car enthusiasts every 3rd Saturday of the month from 8:00 am – 11:00 am. Learn More
March 20 – Intro to Wilderness First Aid – This free presentation, for ages 14 and older, will contrast the differences between Urban First Aid and the First Aid required when "definitive" care is more than 30 minutes away as a result of severe weather or remote location. Learn More
March 20 – Water Easter Egg Hunt – Find your Easter Eggs in a bathing suit, go to the different stations to play games, win prizes, get candy, and more! This event is suitable for ages 4-10. Learn More
March 20 & 21 – Houston Music & Arts Festival – Come and enjoy major concerts, fine art displays, a classic car show, a custom motorcycle show, and dozens of fun attractions and highlights at Heritage Park in Conroe. Check out the Taste of Texas Food Garden, with delicious cuisine, and cold domestic and craft beers. National recording artists will be performing throughout the afternoon and evening on the main stage, as well as juried visual artists. There is plenty of open space to practice social distancing with strangers. All attendees will have their temperatures checked using contact-free forehead scanners. Festival attendees will be required to abide by all CDC and State of Texas guidelines, to ensure a safe and wonderful experience. Learn More
Be sure to check out Hello Woodlands' 31 Things to do in March for more local happenings in March, and don't forget to visit the continually updated Hello Woodlands calendar for more community events. From all of us at Hello Woodlands, have a happy and safe Spring Break!
UPDATED: March 15 at 10:30 a.m.