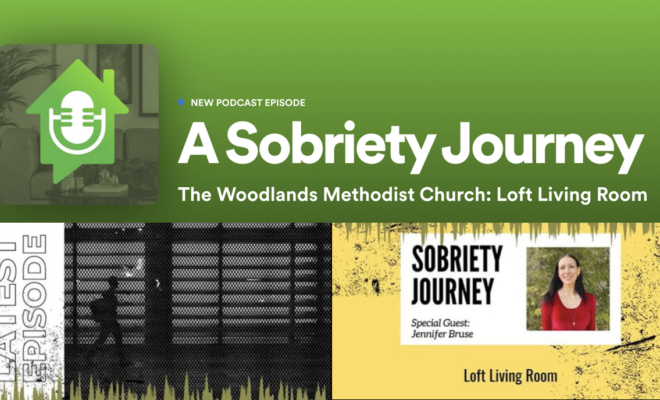 People
Loft Living Room Podcast: A Sobriety Journey and Navigating the Holiday Season
By |
In the newest episode of Loft Living Room Podcast, Rev. Daniel Lumpee and Luann Riley sit down with Lofter Jennifer Bruse to talk about addiction, sobriety and the holidays. Jennifer Bruse is the Founder, President, and CEO of Hello Woodlands and has an incredible story to share about her sobriety journey.
Listen to the podcast below on Spotify:
The Woodlands Methodist Church: Loft Living Room podcast offers unique Loft Worship community content from the Loft worship team. The Loft Church is known for its relevant, biblical teaching on faith and culture. Got questions? The Loft Church team will explore the answers together through conversations centered on in-depth discussions of sermons, theology, community, and everything in between. Grab a seat, tune in, and join the Loft team as we bring our living room to yours. Have questions for upcoming episodes? Send them to theloftchurch@twmc.org or connect with The Loft Church on social media.
Learn more about the Loft at The Woodlands Methodist Church by visiting https://twmc.org/loft and join us every weekend for worship on Saturdays at 6 p.m. and Sundays at 9:30 a.m. and 11:15 a.m. at the Loft Worship Center located at 2200 Lake Woodlands Dr, The Woodlands, TX 77380.