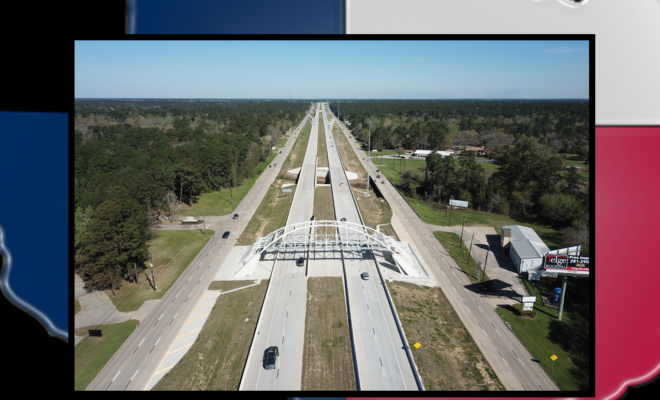 News
Montgomery County Toll Road – SH 249 named 2021 Project of the Year By American Public Works Association TX Chapter
By |
MAGNOLIA, TX – "This award has caught us by surprise. We were working together with an impressive team of construction and engineering partners to offer an outstanding product that would benefit the west side of Montgomery County. The purpose was to improve mobility concerns for the current growing population", revealed Montgomery County Commissioner Charlie Riley.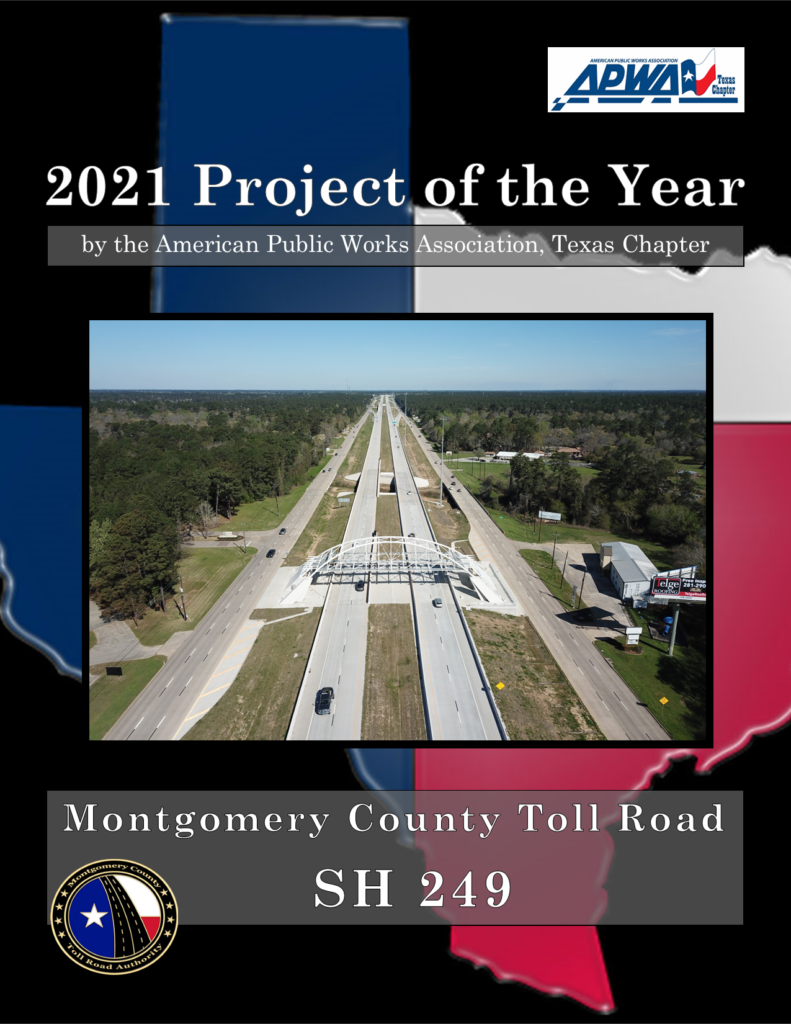 The TPWA established the Public Works Project of the Year Award to promote excellence in the management and administration of public works projects by recognizing the alliance between the managing agency, the consultant/architect/engineer, and the contractor who, working together, complete public works projects.
"The partnership we shared with Halff Associates and Spaw Glass Civil Construction took many years to develop and execute its' successful purpose for the community", stated Commissioner Riley.
The tollway for MCTRA extends from the Montgomery County line at Spring Creek up towards Pinehurst. The last exit for the 3.4 mile section is the Woodtrace Blvd exit. "The success of SH 249 has validated my expectations for what this road will do economically for Montgomery County", states Precinct 2 Commissioner and Chairman of the Montgomery County Toll Road Authority, Charlie Riley.
Years before the Montgomery County Toll Road was complete, FM 1774 was the main connector traveling north and south between the Harris County line and Magnolia. It was a divided 2 lane country road. SH 249 provided the new north south connection with a 4 lane highway and included 3 lanes of frontage roads.
The estimated quantities of a short list of materials used to develop the road system included:
172,840 square yards of continuous reinforced concrete pavement
5,000 linear feet of drainage culverts
10,200 linear feet of concrete pipe
135,550 feet of electric wire
"I'm thankful for the help and support from Halff Associates and Spaw Glass. There are many others who were also involved with the creation of the Montgomery County Toll Road." Commissioner Riley continued, "The minds and hearts of the crews and employees from the collective sources who spent many hours creating and designing, to digging and building, day and night in all types of weather. Together, we've reached a goal that accomplished in creating a road of distinction which will benefit the community for years to come."